DON'T MISS
by Ric G. Galvez It was a competition so unlike from any precedent. A young unconventional beauty shocked the general public by winning the main...
LIFESTYLE NEWS
The Miss Universe Argentina organization has announced that Bárbara Cabrera will be representing Argentina in the upcoming 71st edition of Miss Universe....
Representing the state of Nebraska, Faron Medhi, 18, was crowned as the new Miss Teen USA during a glittering finals night held...
TECH AND GADGETS
As correctly predicted by Missosology, Bunga Jelitha Ibrani of DKI Jakarta 5 was crowned Puteri Indonesia 2017 on Friday, March 31 at the Jakarta...
[td_block_social_counter custom_title="STAY CONNECTED" facebook="tagDiv" twitter="envato" youtube="envato"]
LATEST REVIEWS
Fresh from their Miss World victory, Filipinos are now up in arms as they embark in a new battle and this time to capture...
PERFORMANCE TRAINING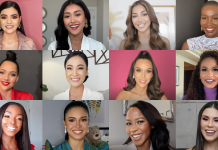 Pageant aficionados were able to know more about the the 69th Miss Universe delegates through their "up close" videos, which are now...
The recent results of the Miss Earth 2015 pageant is something that most pageant fans don't want. How could a pageant, founded and organized...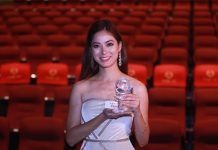 Text by Drew Francisco Shrinkhala Khatiwada of Nepal has officially secured her spot in the Miss World 2018 quarter-finals after winning both the Beauty With...
The Miss Turkey 2018 pageant concluded on September 24 with the election of the country's representatives to three of the Big5 major beauty competitions. Şevval...
The Miss Supranational organization is set to ban unvaccinated contestants for its 2022 pageant. The measure is meant to protect the candidates...
HOLIDAY RECIPES
Belvy Naa Teidi Ofori will represent Ghana at the 2018 Miss Earth contest to be held in November in the Philippines. Ofori took up communication...