Sara Langtved has been officially named Miss Universe Denmark 2021 and will represent the nation at the 70th Miss Universe competition in Eilat, Israel in December.
The Miss Danmark organization made the announcement on its social media accounts on November 25.
Langtved, 26, was Miss Earth Denmark 2019 and competed in Miss Earth 2019 in the Philippines. She is currently working in the legal department at Copenhagen Business School, where she is completing her degree in human resources. Sara aspires to earn an MBA degree one day and build her own company.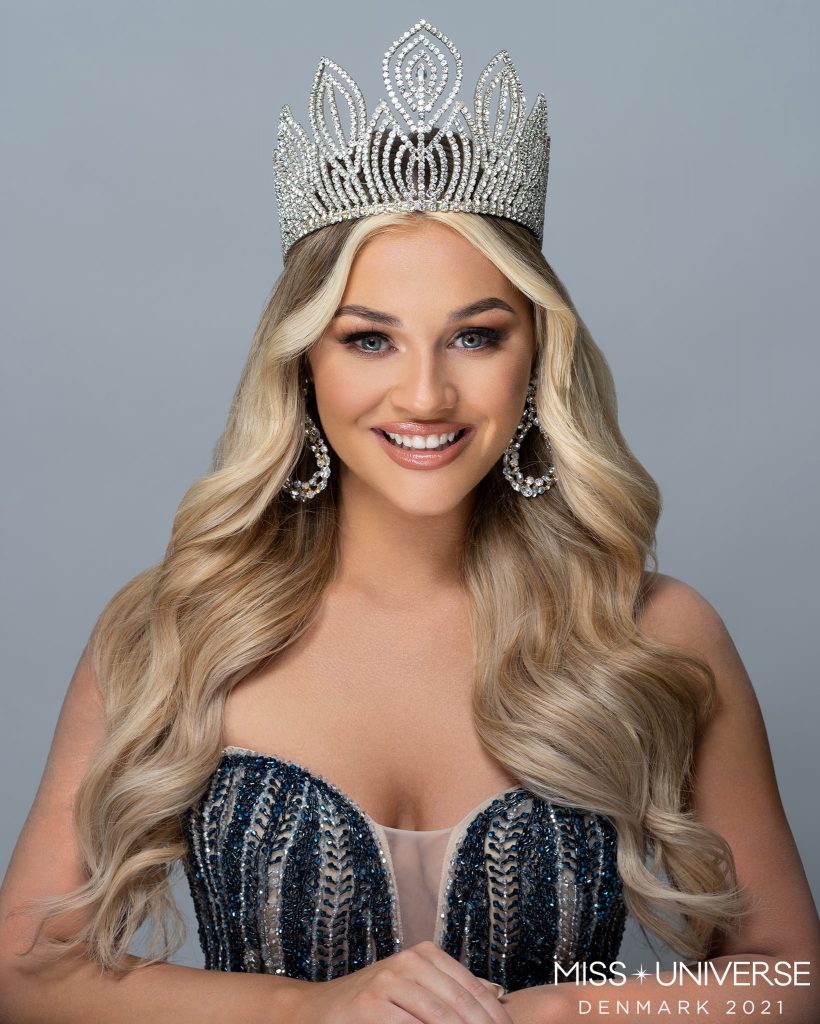 "She has been an advocate for the environment for several years, and she trusts in the good in people, and encourages that if we all work together, we can create a greener planet for our future children to come.," the Miss Danmark organization said in a statement.
"Sara has a deeply passion for animal rights and she visits frequently animal shelters across the world, where she volunteers to make a better life for animals – she recently brought a dog home from a shelter in Spain, where she transported the dog to his new family in Denmark."
Aside from competing in Miss Earth, Langtved was a finalist in Miss Universe Denmark 2019, where she won Miss Congeniality.
Denmark has yet to win the Miss Universe crown. It currently ranks 32nd in Missosology Big5 Ranking. Missosology.Org; Miss Danmark