New York, NY — The Miss Universe Organization (MUO), which oversees the annual MISS UNIVERSE competition, is thrilled to announce that Olivia Culpo and Jeannie Mai will return to the Miss Universe stage to host the 72nd annual competition, joined by television host, presenter, actress, New York Times-bestselling author, entrepreneur, Emmy Award-winning journalist, and host of "Heal Squad," Maria Menounos. This is only the second time in MOU history that the show will feature an all-female hosting team.
MISS UNIVERSE will take place in El Salvador on November 18th, 2023. The competition will be streamed on The Roku Channel and broadcast by Telemundo within the United States, and will be Executive Produced by Sergio Alfaro and his LA-based team at InventTV.
Menounos joins the program from her work in the entertainment world including Access Hollywood, Extra, E! News, The Today Show, and NBC Nightly News, as well as an actress in various tv shows and films. This is her first time hosting, but she has been a part of the MOU community since winning the title of Miss Teen Massachusetts in 1995.
She's accompanied by Emmy Award winning TV host, producer and advocate Jeannie Mai, who hosted the show in 2011 and 2022, and actress and model Olivia Culpo. Mai hosted the show in 2011 and 2022, and can be seen co-hosting the CBS game show Raid The Cage this fall. Culpo has also hosted twice before, in 2022 and 2014, after winning Miss Universe and Miss USA in 2012. She was last seen on the screen this year in the semi-finals of Fox's The Masked Singer.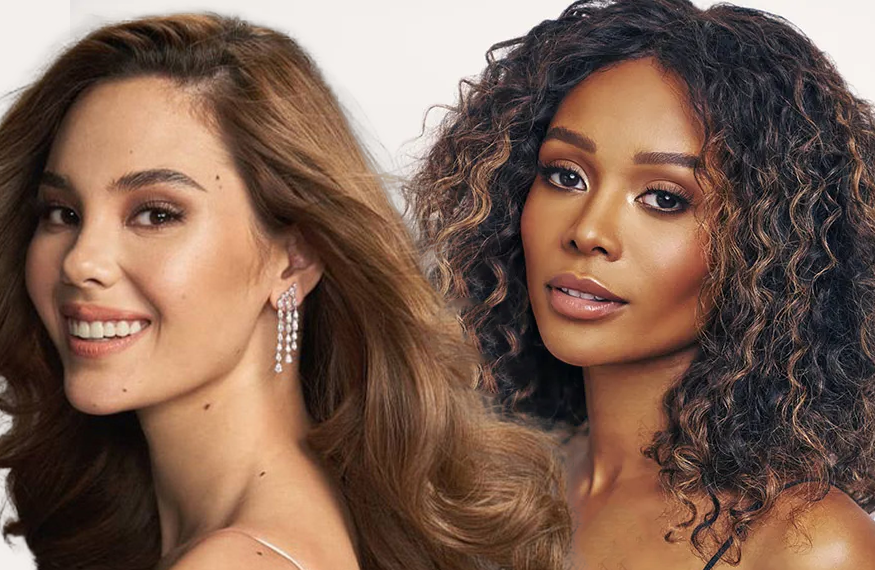 The show will also feature two backstage correspondents: Filipina model, singer, television personality, and Miss Universe 2018 Catriona Gray; and Emmy Award winning TV host, actress, and producer Zuri Hall. Hall is currently a co-host of Access Hollywood and NBC's American Ninja Warrior. Both Catriona and Zuri return after last appearing as the backstage correspondents at the 71st MISS UNIVERSE. Multi-platinum artist, EGOT recipient, songwriter, producer, and activist John Legend will perform live at the event as well.
For the Spanish-language telecast, Telemundo will feature renowned TV personalities Jacqueline Bracamontes and Danilo Carrera. Joining them are Andrea Meza, Carlos Adyan, and Julia Gama, who will be on site bringing viewers all the excitement with exclusive behind-the-scenes access and special coverage.
Paula Shugart, President of MOU and the program's Executive Producer said, "I'm so glad to be working with such a talented, funny, and knowledgeable group of women presenters. Our hosts this year exemplify the best of the Miss Universe family, and this is going to be a fantastic show."
The 71st Miss Universe finale, which was hosted by Culpo and Mai in January 2023, streamed for the first time on The Roku Channel. It became the most streamed live program on The Roku Channel on its broadcast date, reaching millions of streamers with the live and on-demand replay of the competition during its broadcast weekend.
The Roku Channel is free and easy to watch through Roku devices or TVs, and it's also easily accessible online at TheRokuChannel.com, iOS and Android devices, Amazon Fire TVs, Samsung TVs and Google TVs, and other Android TV OS devices.