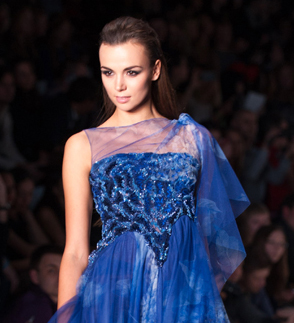 The Tony Ward fashion show revealed some of the strengths and weaknesses of some of the Miss Universe contestants. In this article, we are giving our honest opinions about the candidates identifying their strong points and highlighting their flaws.
Miss Austria Doris Hofmann
Miss Austria looks beautifully soft and she is okay in her catwalk. Not spectacular but not bad either. This is a good welcome back present for Austria – a nation that has inconsistent participation at the pageant. Doris' beauty is eye-catching but her body structure is far from being one of the best.
Miss Belgium Noémie Happart
A lot of pageant analysts do not include Belgium in their list but Noémie showed everyone that she could be one of the spoilers. She walks okay and she has some impressive poses.
Miss Canada Riza Santos
She did okay but it is quite an injustice that this girl got only one dress to show off (along with Belgium). Quite disappointing that the stylings and make-up did not show the best in Riza.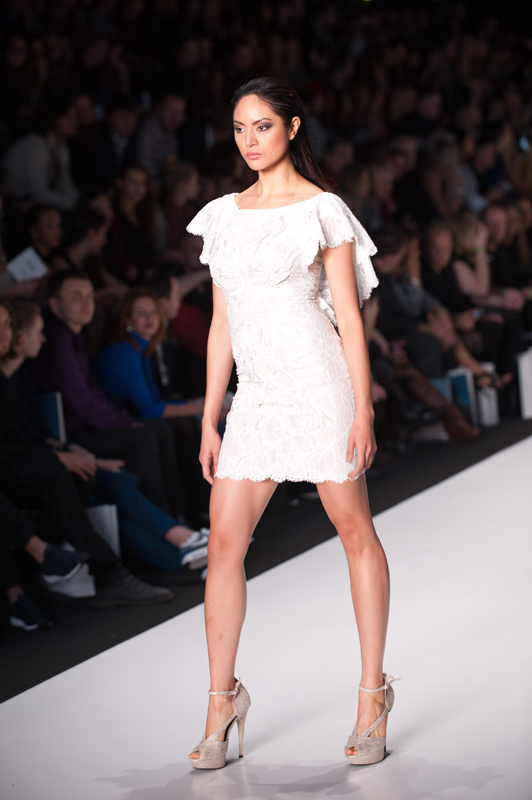 Miss France Hinarani de Longeaux
Hinarani did well in the catwalk actually but perhaps because she was tagged as a frontrunner way before the arrivals, she did not fully satisfy the large expectations that beauty watchers had for her. She did not bring the best punches that night and while beautiful, Hinarani does not look fresh.
Miss Great Britain Amy Willerton
Amy looks a bit short in a field of tall contestants. While she is not alone and certainly height no longer plays a huge factor like before, Amy could have been a fabulous contestant if she stands say at 5'11". Anyway, she is a professional model and she proved to everyone that she is the best that come from Britain in recent years. Beautiful and sexy, Amy ruled the catwalk.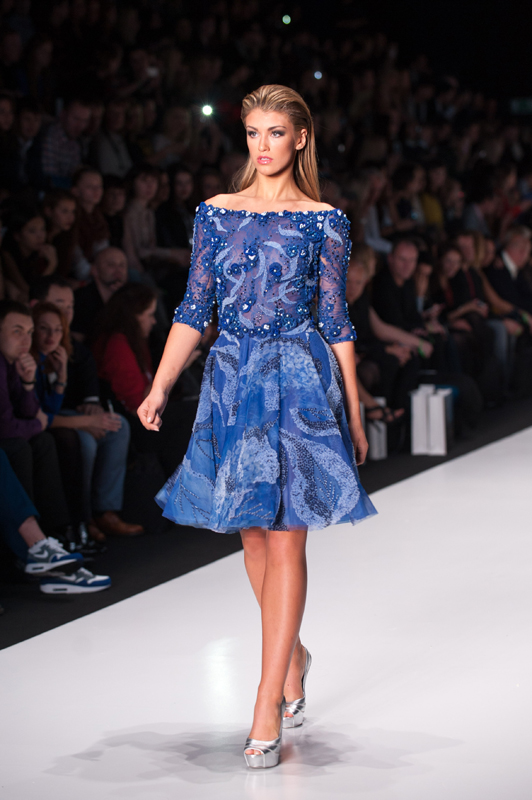 Miss India Manasi Moghe
Manasi improved a lot and the mere fact that she is one of the shortlisted candidates to join this Tony Ward fashion show speaks in volume of that transformation. She glided in the catwalk with ease as if she was walking in the clouds. She still needs to work out her aura. She needs to be more fresh looking.
Miss Jamaica Kerrie Baylis
Kerrie is a surprise of the night. She did well actually and her beauty looks radiant. Maybe not the cup of tea of most pageant watchers but make sure to watch out for this girl. Another spoiler is coming to town!
Miss Japan Yukimi Matsuo
A lot of photos of Yukimi is very impressive. She appears to be bubbly and very confident. At the Tony Ward Fashion Show however, she seems to be out of place maybe because her wardrobe is quite different and that she is not really the catwalk type of girl due to her leg structure.
Miss Lebanon Karen Ghrawi
Karen looks fabulous and her walk is superb but her body structure is not really appealing at least by the catwalk standards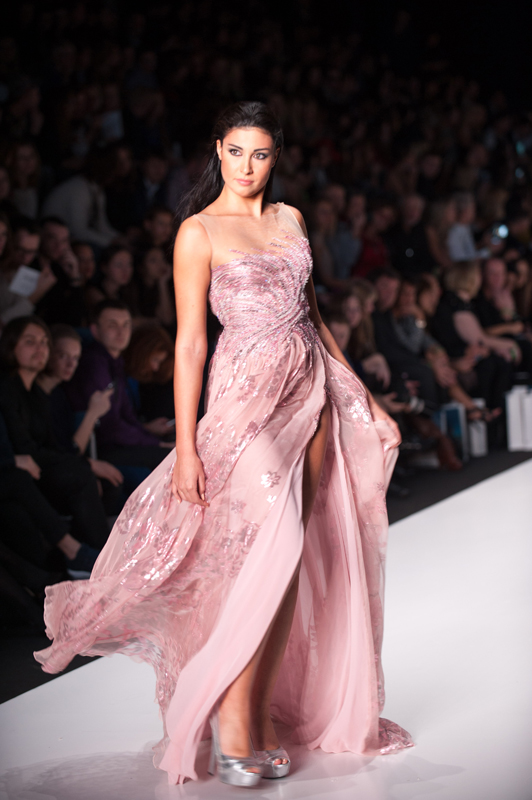 Miss Nicaragua Nastassja Bolívar
Another surprise of the night. Nastassja did well but her walk seems to be overdone. She looks wonderful by the way.
Miss Panama Carolina Brid
Carolina's walk was superbly done. She looks wonderful too as she walks on the catwalk. Truly, another girl to watch for in the pageant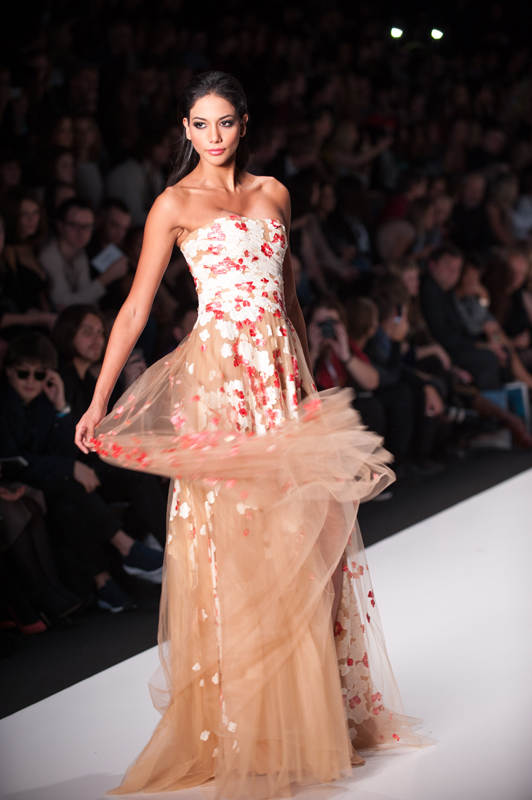 Miss Philippines Ariella Arida
Ariella has excellent catwalk skills and while she aced it, her walk looks subdued. She also looks fabulous shedding her haggard and tired image from the start of the pageant. Ariella needs clean and straight hair styling like this. Anything other than this runs into the risk of looking mature.
Miss Poland Paulina Krupińska
Clearly the favorite not only to Tony Ward but of the locals as well. She is the lone delegate spotted to wear four wardrobes in the show. Plus her photos are splashed all over the Russian media. It is now the time perhaps for Poland to win the Miss Universe crown. A frontrunner even before arrivals, Paulina delivered the goods. Her walk shows confidence and finesse. She looks absolutely stunning. The next Miss Universe could truly be her.
Miss Puerto Rico Monic Perez
Monic ruled the catwalk with ease. This is her specialty and she had her competition run for their money. One word – fierce! She literally lit the catwalk on fire. Monic Perez is the Queen of the Catwalk.
Miss Romania Roxana Andrei
Roxana is okay-ish. Nothing spectacular. Beauty wise she is not top notch but not bad either. Mediocre walk but her body is a sight to behold
Miss Russia Elmira Abdrazakova
The wardrobe she used is not impressive but she carried it well. Excellent catwalk skills and she looks fierce.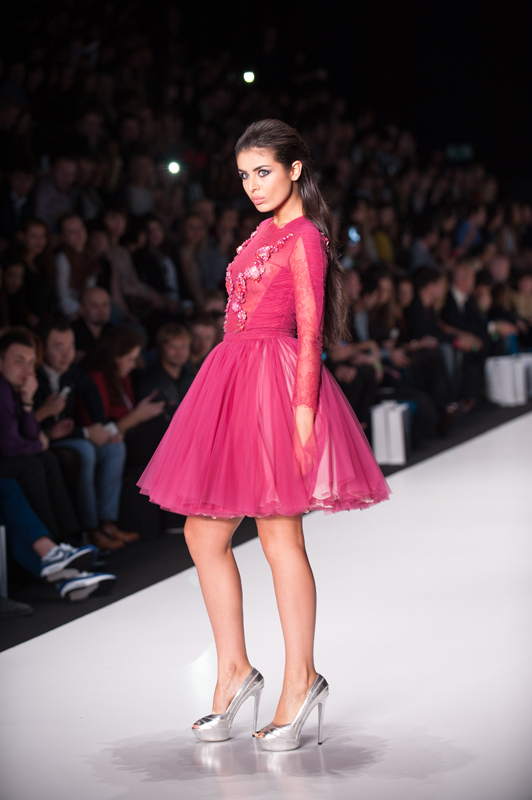 Miss Spain Patricia Rodriguez
Patricia walked through the catwalk with finesse and class. Very elegant walk that complements an elegant beauty. A frontrunner, Patricia's experience in international pageants truly paid off.
Miss Sweden Alexandra Friberg
Poor walk and weird facial expressions ruined the otherwise stunning beauty of Alexandra. Hope she will improve her catwalk in the preliminaries which by the way warrants another style that is so unlike the one used in fashion shows. Otherwise, the top notch beauty of Alexandra will be wasted.
Miss Turkey Berrin Keklikler
Berrin looks phenomenal but why oh why that walk? Based on her walk, she is not the right candidate for this show.
Miss Ukraine Olga Storozhenko
Olga is the biggest rival of Paulina Krupinska. While Olga's first walk was quite unimpressive, she came out for the second wardrobe with a walk that's simply wonderful. Olga dazzled everyone with her very beautiful face and curvaceous body.
Miss Venezuela Ma. Gabriela Isler
If Puerto Rico is fierce and Spain has a lot of class, Ma. Gabriela's confidence carried her through. She has a commanding presence onstage, something that will magnet your vision towards her. She also looks lovely and her body form is very impressive. It is pretty apparent that among the girls, Ma. Gabriela is the one that is well trained.