Written by R. Galvez [@the4ofustraveling]
There is no doubt that the National Costume contest is one of the most anticipated pre-finals activities of Miss Universe. The feast of colors and the mind-blowing concepts may sometimes border insanity to the point that it could potentially harm the contestant. Such kind of costumes are absent this year but that did not stop some contestants from bringing wackiness, spiciness and sometimes the whole garden onstage.
We asked our beauty experts which 10 costumes they like best taking into account its aesthetic beauty and its cultural significance. Here are their choices:
ALSO READ Top 10 National Costumes at the 71st Miss Universe
10. Miss Saint Lucia Earlyca Makeba Frederick – This gold costume pays homage to Saint Lucian pet and playwright Deren Wallcott who won the Nobel Prize for Literature in 1992.
9. Miss Myanmar Amara Bo – Another gold accented national costume filled with banknotes that is truly eye catching. The costume is called Burmese Virtue Tree which truly reflects Myanmar's traditional outfit and the culture of generosity and charity.
8. Miss Puerto Rico Karla Guilfú Acevedo – She's bringing joy and celebration at Miss Universe National Costume contest by donning an ensemble that represent the Fiestas de la Calle San Sebastián. The annual celebration is held every January 20 at the streets of old San Juan in honor of San Sebastián.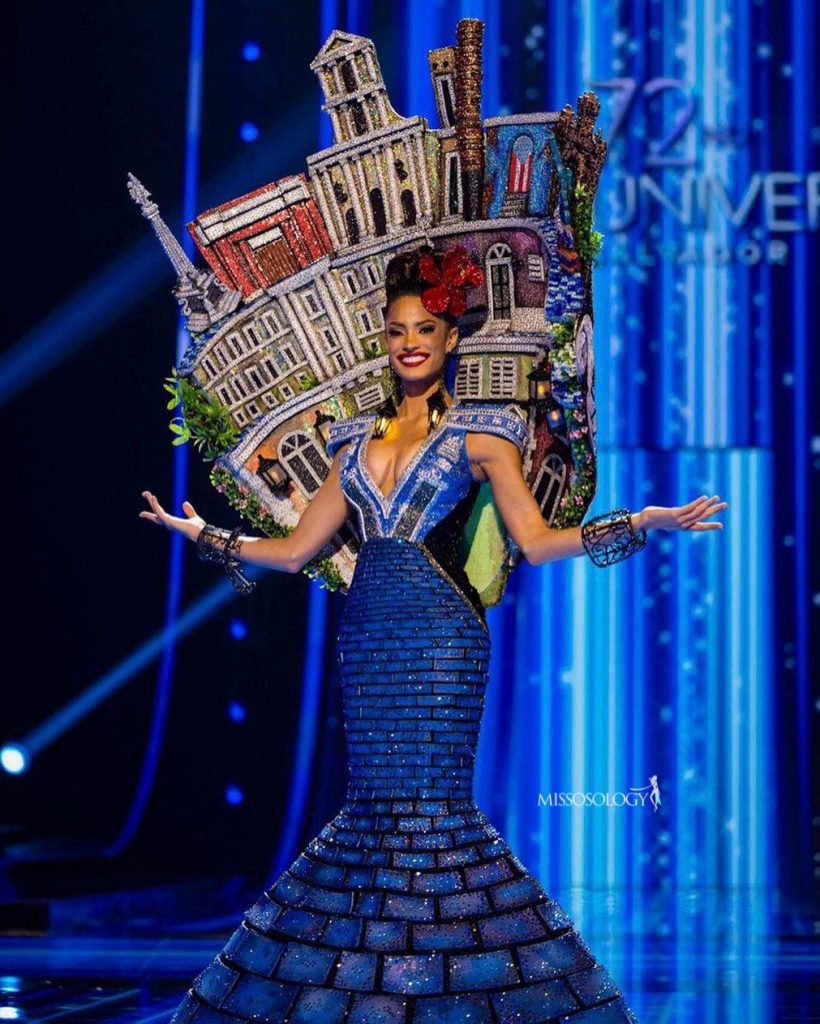 7. Miss Denmark Nikoline Uhrenholt Hansen – Her festive costume reminds us of Miss Universe Paraguay 1992 but this one has a wide array of colors representing the mythical ocean dragon of the Viking's lore.
6. Miss Angola Ana-Bárbara Da Silva Coimbra – Rich in colors and patterns, this Mumuhuila tribal costume is perfect representation of Angola's ancient and colorful culture.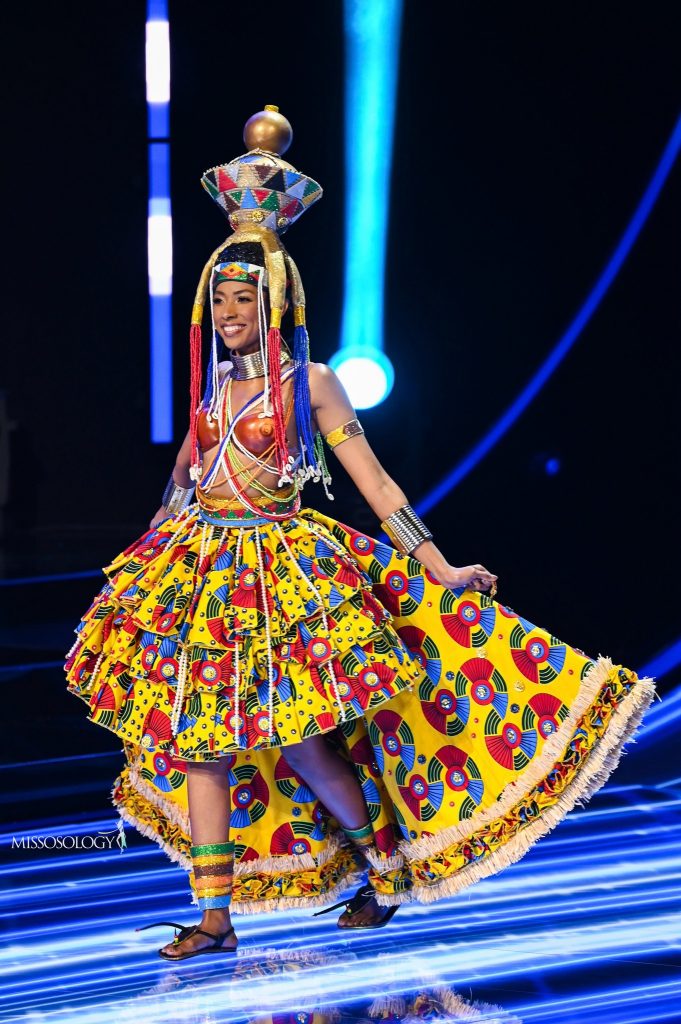 5. Miss Trinidad and Tobago Faith Gillezeau – This red costume reminds us of the festive atmosphere of the 1999 Miss Universe pageant. It represents the raucous carnival festival of the Trinis complete with huge masks and performers in stilts.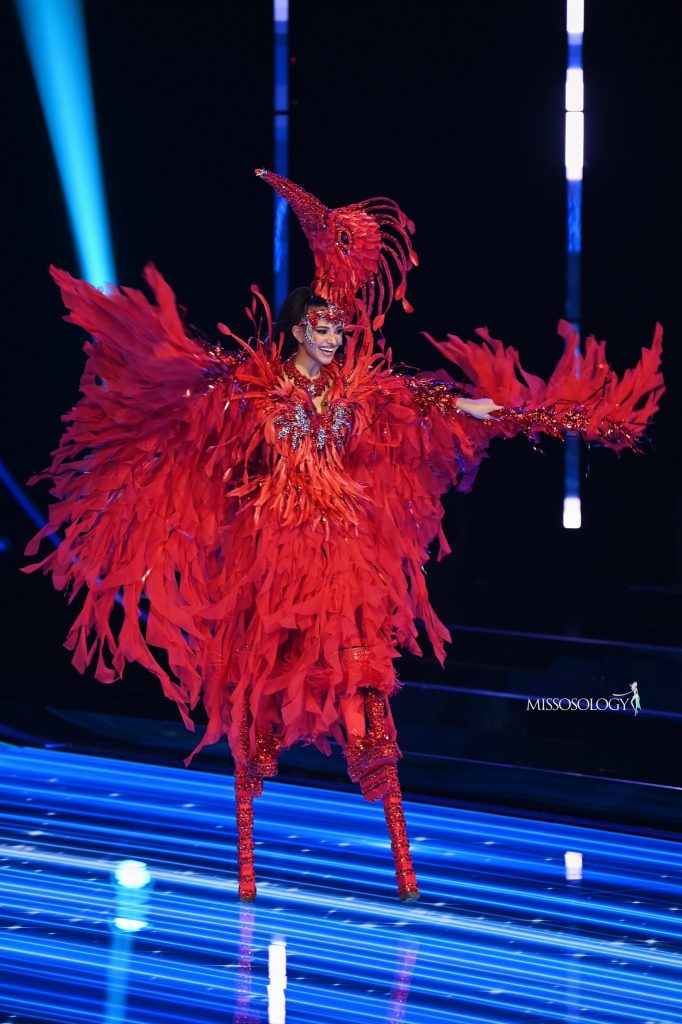 4. Miss Mexico Melissa Flores – Called "Guardiana Alebrije" this costume evokes the culture of the city of Oaxaca. Alebrijes are colorful wooden sculptures that represents mythical creatures. It is quintessentially Mexican and a true representation of the country's rich culture.
3. Miss Nigeria Ugochi Mitchel Ihezue – This costume is about woman empowerment and speaks in volume about the important role that women had in ancient Nigeria. It represents the three important queens of Nigeria's rich past.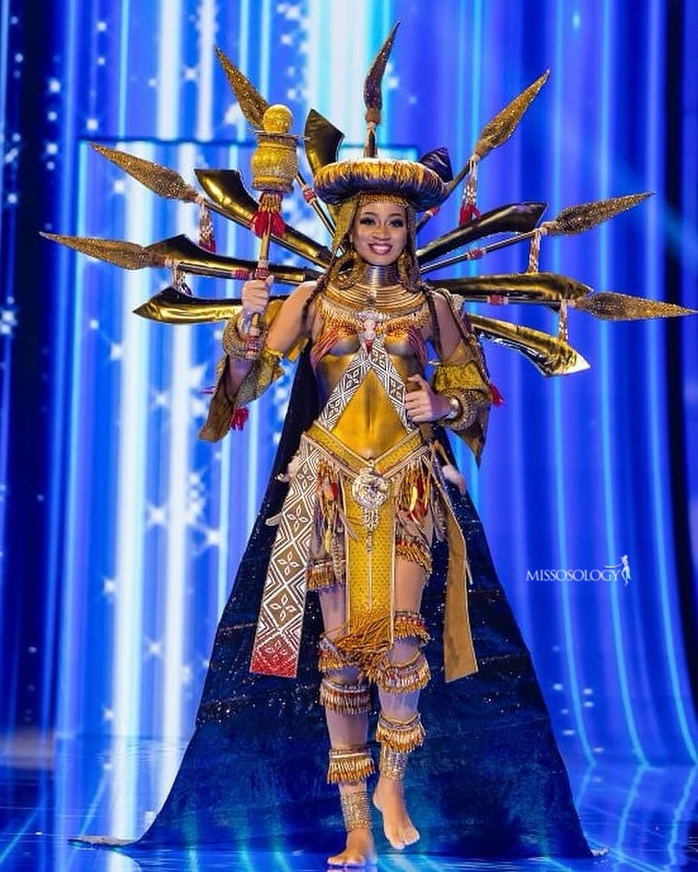 2. Miss El Salvador Isabella García-Manzo – As the host candidate, Isabella did not disappoint the home crowd by donning this volcano inspired costume. The presentation, the colors, the lights… It is gorgeous and awe-inspiring. She's like a phoenix rising in the dark!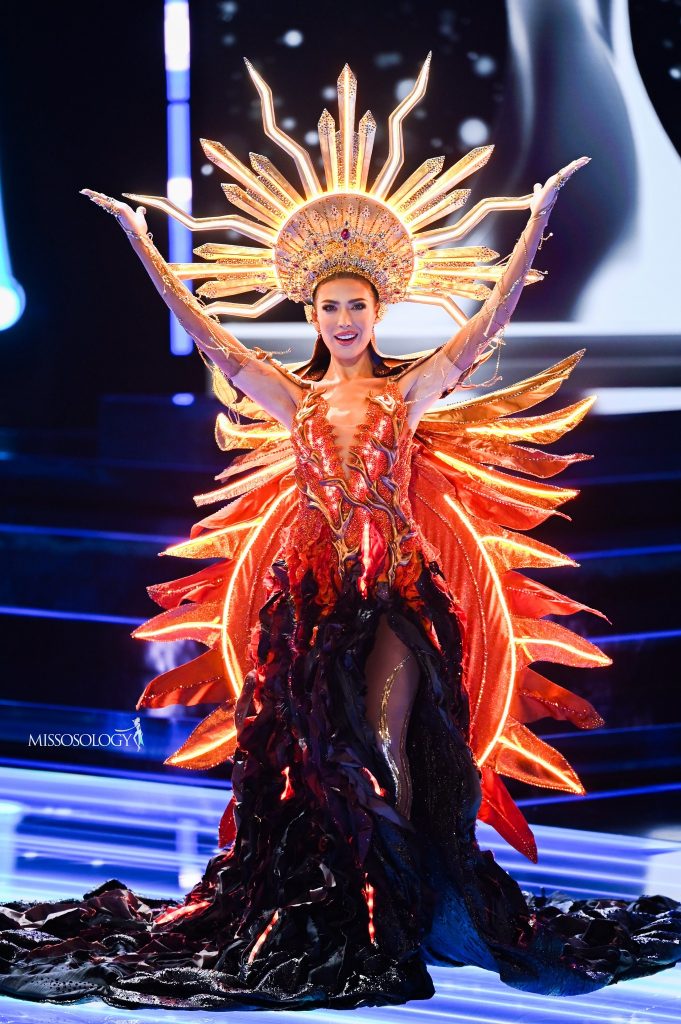 1. Miss Peru Camila Escribens – This national costume is telling us that there is more to Peru than just the Inca culture. Inspired from the ceremonial knife of the Moche civilization called timu, this costume is informing the world about the depth of Peru's history and the diversity of civilizations that once flourished in that part of the world.