by Ric Galvez
I don't look pageants in its aesthetic aspect and form. I do not possess the skill in determining who stands out in Fadil shots or who really aced the catwalk or which gown is the best. I leave that to Pawee or Mocha. My perspective in analyzing the chances of a candidate is largely influenced by politics. For example, at Miss Universe 2013, I would look on which country has a close cultural and historical affinity to Russia. I would also look at the sponsors list, countries that possess a momentum at the pageantry world and countries that rank high at the Big4 Pageant. I would also look at the trends more specifically which contestant has the beauty that could sway the opinion of the locals.
Based on these, I came up with my personal Top 5 as of the moment. Needless to say, this list could change over time.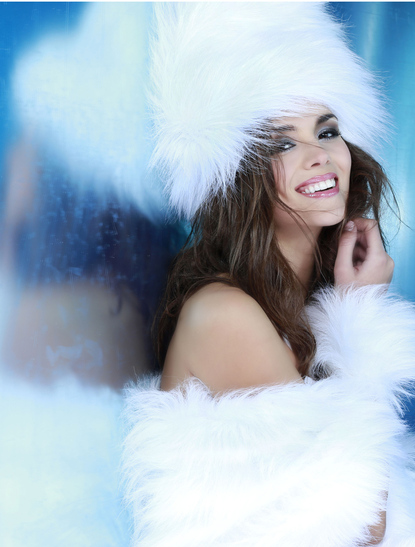 1.) Miss Poland Paulina Krupinska – Her photos are everywhere and the Russian press love her. She gets four wardrobes at Tony Ward while rest is happy with one. She is loved by the locals and she is the roommate of the local girl. FYI, Leila Lopes in 2011 was the roommate of the local girl Miss Brazil. Of course, this is largely because Paulina can speak Russian (in as much Leila can speak Portuguese). Poland shares a lot of common words with Russia and a lot of older Polish do speak Russian. Paulina was also tagged by Missosology beauty experts as a frontrunner. For me, she is the next Miss Universe. Time for Poland to win the crown.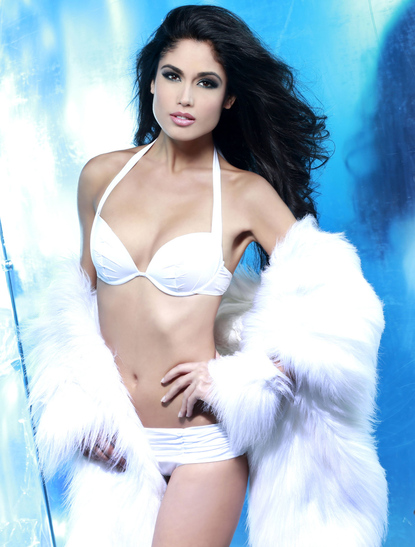 2.) Miss Spain Patricia Rodriguez – She also one of the favorites of the Russian press. She is a Miss World semifinalists and she used her experience to her advantage. She is also tagged by Missosology beauty experts as one of the girls that could snatch the crown. I based my opinion on the fact that she was one of the handpicked contestants for the Tony Ward Fashion Show and as most of the experts agreed, she aced her catwalk.
3.) Miss Venezuela Ma. Gabriela Isler – I based her inclusion on this list on the sash that she is wearing. Clearly, a Miss Universe without a Miss Venezuela would render it boring. Above all else though, I agree with the Missosology beauty experts that she is currently the hottest contestant at Miss Universe 2013. She has improved, she showed a lot of class and there is an air of confidence in her aura.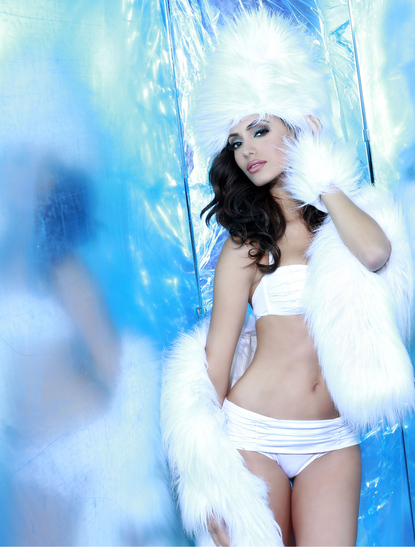 4.) Miss Puerto Rico Monic Perez – Personally, I like her beauty. What I do believe though is that she can catch a lot of attention wherever she goes. She is an eye catching beauty and people are drawn to her.
5.) Miss Italy Luna Voce – I included Luna because the swimwear sponsor this year is a Milan based company called Yamamay. In my opinion, the sponsors do get some powers in selecting at least one semifinalist. Some beauty experts mentioned that because of the sponsorship of Kooey Australia and BSC Thailand swimwear, Thai and Australian candidates in the past years got a lot of attention.
6.) Miss Philippines Ariella Arida – I think this girl was heavily criticized in a negative way because she is truly inconsistent with her photos. But being included in the Tony Ward Fashion Show and the Mercedes-Benz TV ad is a strong indication that Ariella is in a strong position. I also think that the 3 year streak of Top 5 placement of the Philippines at Miss Universe will have a great bearing. Plus they just won the Miss World crown.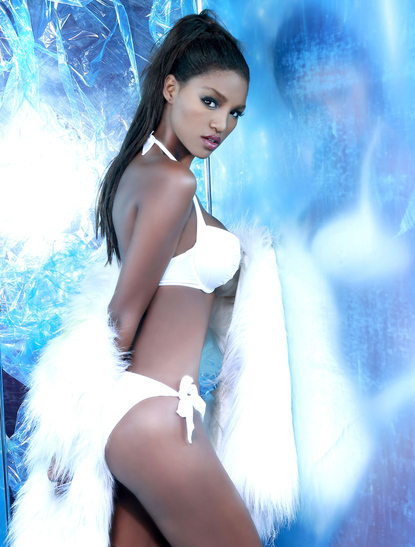 7.) Miss Israel Yityish Aynaw – She met the U.S. President and she is a celebrity back home. Politically, she is a powerful figure for being the first black Miss Israel. I do love her looks for she is elegant and it is true that she reminds us all of Miss World 2001 Agbani Darego.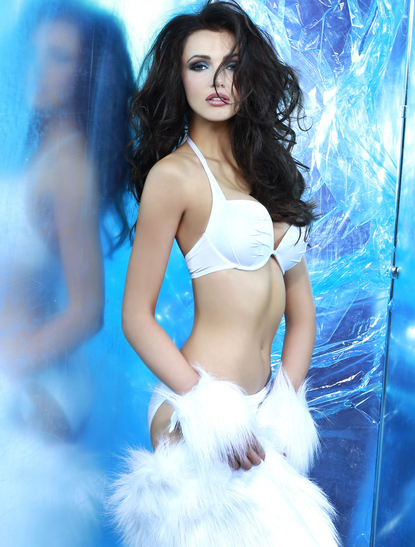 8.) Miss Ukraine Olga Storozhenko – the good political relationship between Ukraine and Russia should reflect on the fact that Olga is one of the favorites of the local press. Plus Ukrainian language is not that different from Russian and generally they are mutually intelligible. Olga also is one of the beautiful faces in the pageant.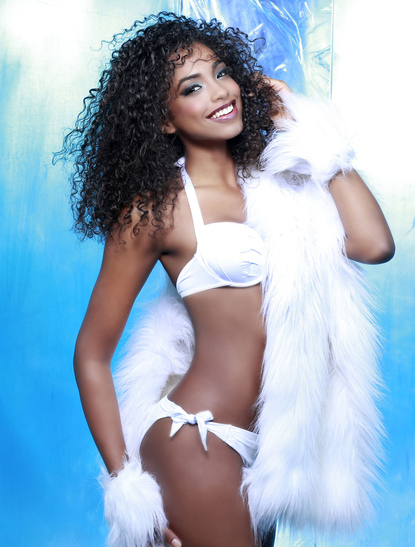 9.) Miss Dominican Republic Yaritza Reyes – Her fall onstage will definitely help her. She is getting a lot of attention for that. Personally, I believe that her compelling story of being a girl raised in a poor family could sway the sympathy of MUO and the judges. This girl can also be considered as a black Barbie. Missosology experts see her as an elegant beauty.
10.)Miss Russia Elmira Abdrazakova – She is the local girl and it is already sufficient for a Top 16 inclusion. She is heavily favored and is always present in special events like Tony Ward Fashion Show and Mercedes-Benz ad. She was a clapper at Miss World 2013 but her beauty is supposed to be more of a Miss Universe type. Russia is doing great at Miss Universe and has been in the semis since 2010.