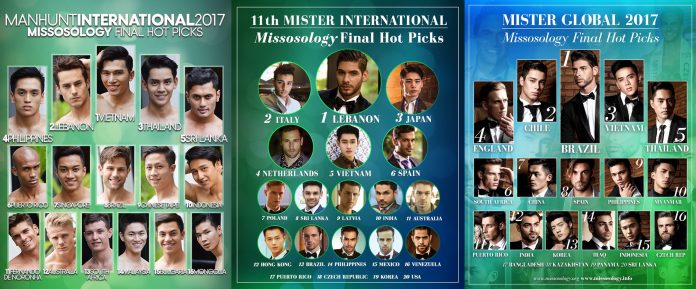 WE ARE JUST hours away before a new year begins, and Missosology – Male Pageants is thankful to have covered a number of male pageants this 2017.
We were there at the 11th Mister International, Mister National Universe and Manhunt International competitions held in Thailand; at the Man of the World, Mister Grand International and Mr Universe Tourism contests held in the Philippines; at the Mister Universal Ambassador and Man of the Year pageants in Indonesia; at the Mister Ocean pageant in Taiwan; and most recently at the Mister Supranational pageant held in Poland and Slovakia.
Rooted in our passion and mission to report and analyze beauty pageants, we are proud to have given the public free and timely coverages of these male pageants this year. But what made these coverages more exciting is providing "Hot Picks", or predicting the possible outcome of the pageants.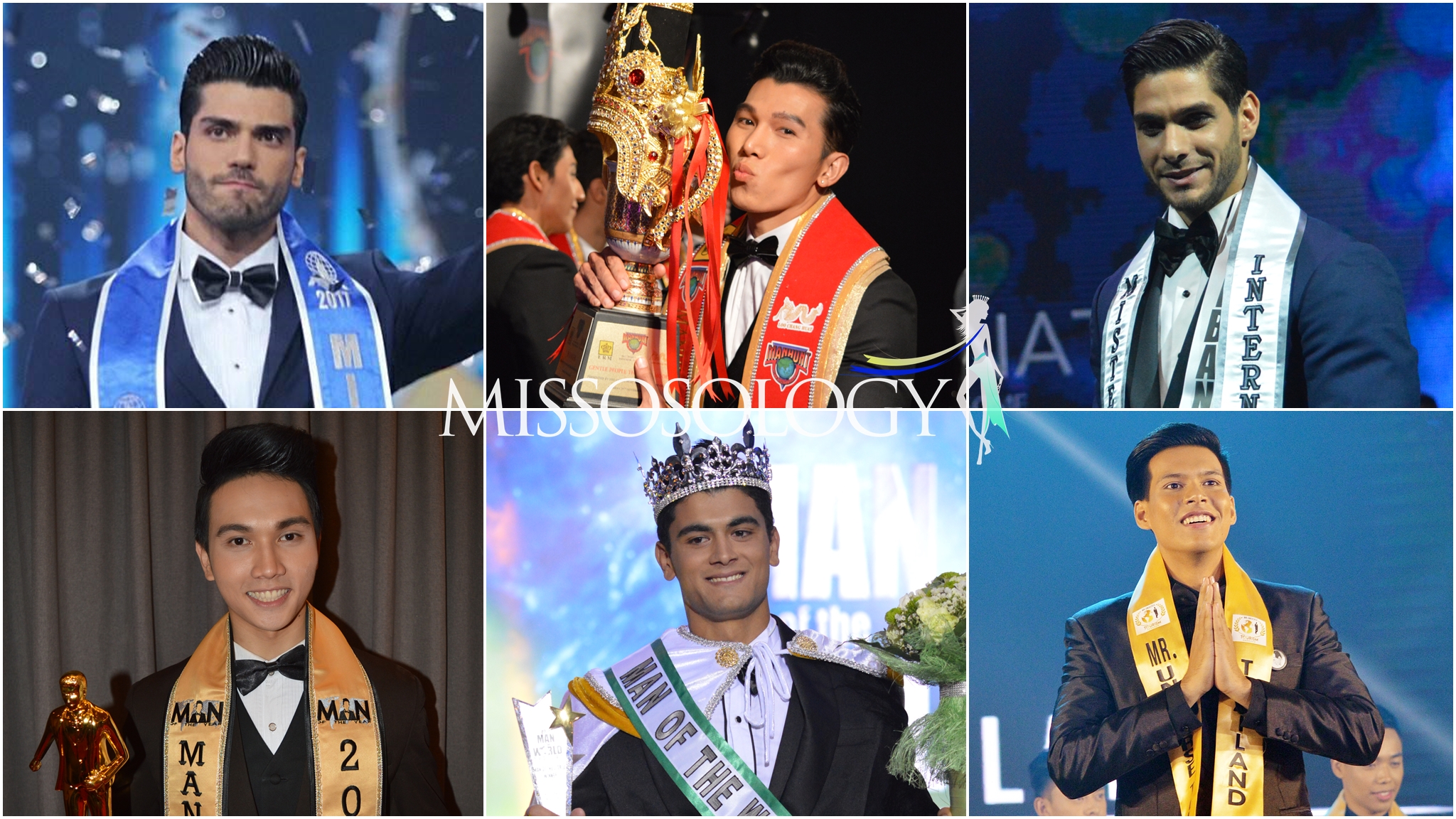 While a lot has been bashing Missosology's previous hot picks, Missosology – Male Pageants is proud to say we have accurately predicted a majority of winners of the 2017 male pageants.
We correctly predicted the victories of Paul Iskandar (11th Mister International), Kingsley Truong (Manhunt International 2017) and Pedro Gicca (Mister Global 2017). Boasting aside, we also got it right with Richard Ricardo Carter (Mr Universe Tourism 2017), Long Gua Huy (Mister Universal Ambassador 2017), Pankaj Ahlawat (Mister National Universe 2017) and Ermin Poturak (Mister Ocean 2017). Of course, we didn't get 100% right in all pageants, but most of the winners were in our hot picks, too.
Deciding a final hot picks for each of the male pageants is no easy task. It takes days or even weeks of observation, discussion and voting among our core group and inside information to come up with a list. But how do we get it right most of the time?
Years of closely covering male pageants has definitely given us a clear idea on what most pageant owners are looking for in a pageant. While others just look at face value, we at Missosology look at the overall package. While the others only see the physique, we at Missosology consider attitude and the will to win of a contestant.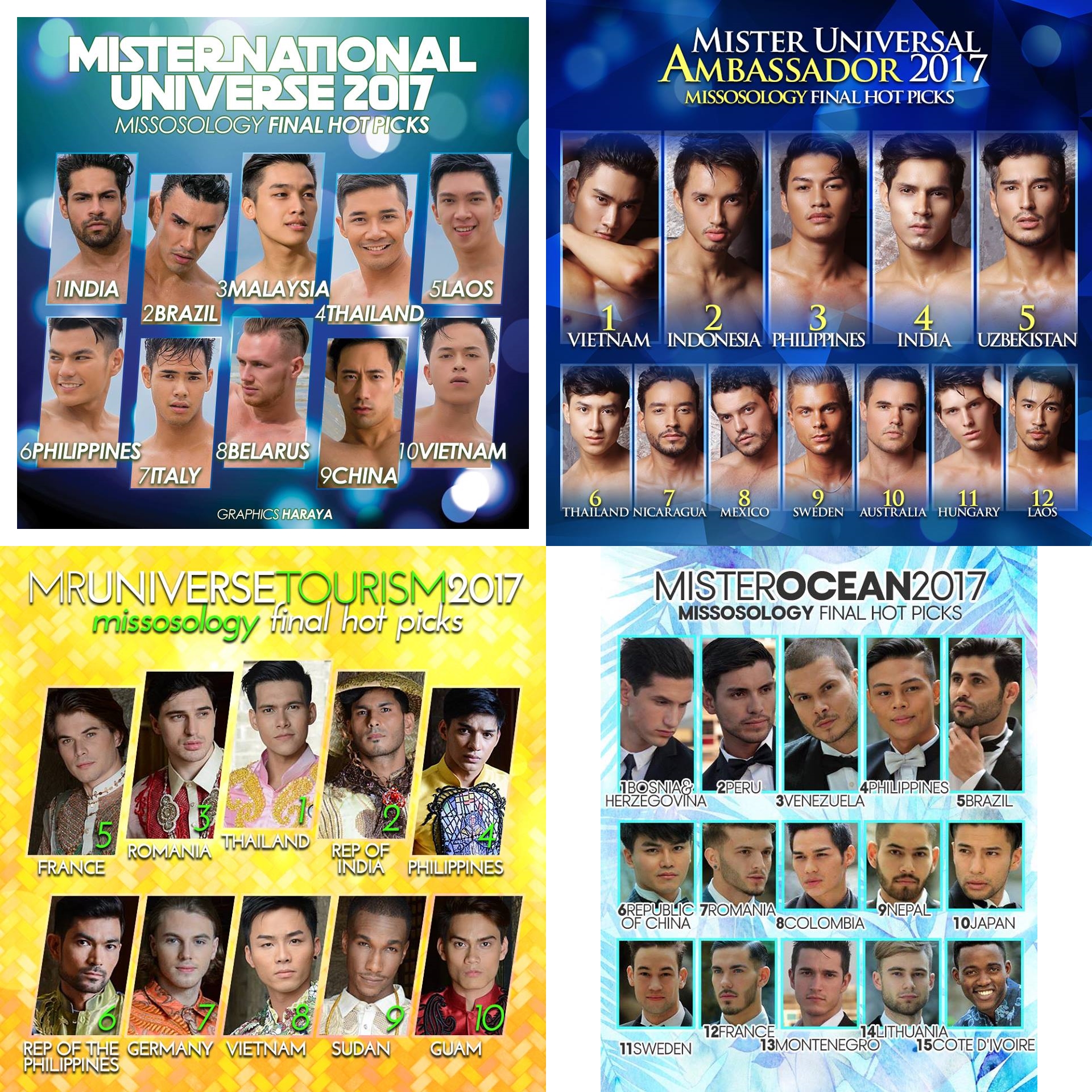 Simply put, male pageants nowadays are also evolving. Gone were the days when winners are just pretty faces for modeling. Male pageants now look at good professional background like Mister Global Pedro Gicca (an electrical engineer) and Mister Supranational Gabriel Correa (a pilot). They are now looking for someone who could be a fitness inspiration like Mister International Paul Iskandar or a motivational speaker like Mr World Rohit Khandelwal. Most of all, they look at the future and pageants need a social media influencer like Manhunt International Kingsley Truong.
And just like the competitions that we cover, Missosology – Male Pageants' will also continue to evolve in covering and predicting. Happy New Year, everyone! Missosology.Org