Written by R. Galvez @the4ofustraveling
Photos: Miss Universe Press Site
How do you judge a Miss Universe contestant during the evening gown competition? Well, it is a balance between the design of the wardrobe and how the contestant was able to carry it. You can have the most expensive designer dress but it will go down the drain if you can't project confidence and elegance. Bottom line is, the judges rate the contestant and not really the gown.
It is crucial that a contestant exudes fortitude and finesse. The way she walks onstage should be able to draw attention towards her direction. These are some of the criteria that were taken into account as the panel of Missosology editors/analysts scored the contestants of the 69th Miss Universe when they competed for the evening gown preliminaries.
The panel members are: yours truly (@the4ofustraveling), Stephen Diaz (@stephen.inventor.diaz), Drew Francisco (@angharaya), Ameer Emir (@missbeckysanchez) and Bong Tan (@bong.tan).
The Top 15 most dazzling evening gowns at the 69th Miss Universe preliminaries are as follows: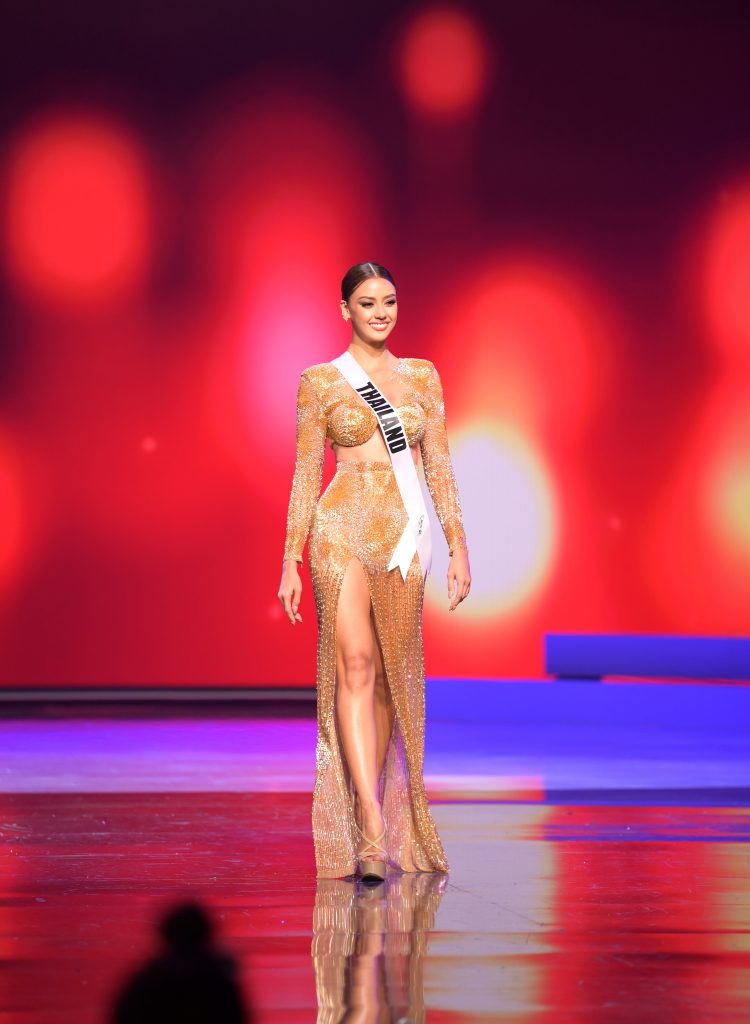 There is no question that Amanda aced the gown preliminaries. From the moment she stepped on that stage wearing the mesmerizing matte gold dress, she just glowed. She was calm, poised, elegant and confident. Mistakes had been made before with long-sleeved gowns but thanks to the embellishments and a high slit, Amanda has secured herself a place in the semifinals.
Adline's presence is a commanding one. Her queenly aura commands us all to bow down before her for she is our next Miss Universe. You can tell that she has the vibe of a winner because despite wearing a rather simple silver and gold gown, she is still giving that impression that the crown belongs to her. Very solid performance and I will not be surprised if indeed she will become India's third Miss Universe.
To be honest, I am surprised by Bianca because, 1.) her sash weight is weak and 2.) Romanians are not really hyped up with Miss Universe. She gave a solid prelim performance especially in the evening gown. If we can only see past her sash, she could be the first ever Romanian beauty queen to land at the Miss Universe semifinals.
Ivonne's lithe physique and her agility in the catwalk made her the leading Latina at the 69th Miss Universe evening gown preliminaries. The figure hugging gown showed off her curves and the off shoulder design added a touch of class in her overall presentation. Well done Ivonne!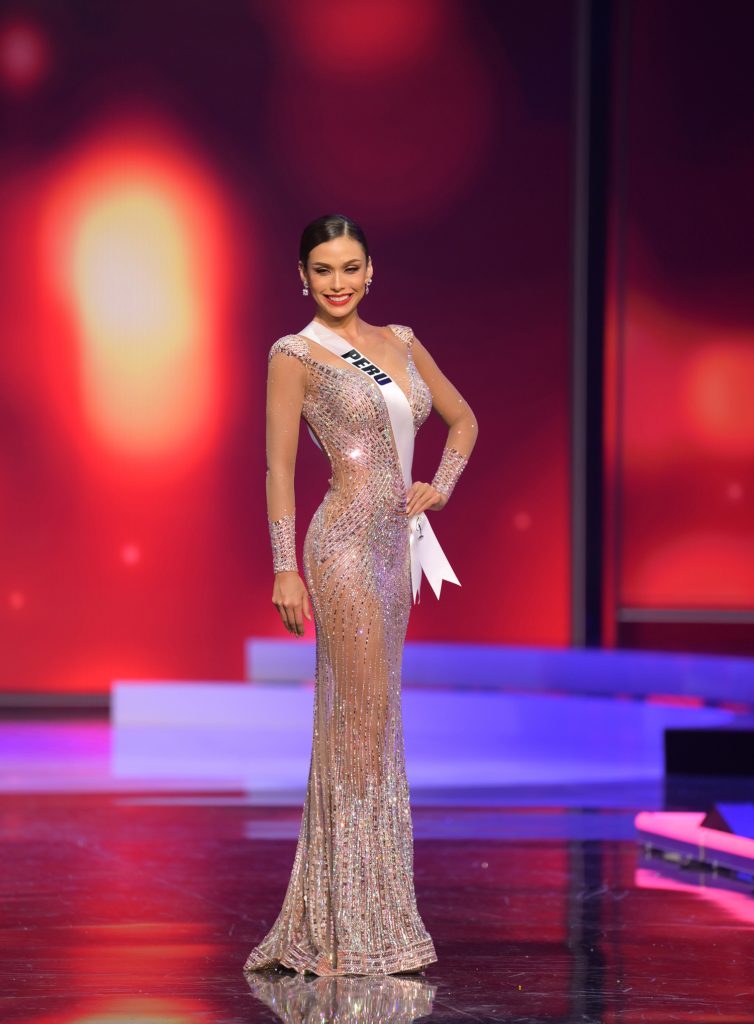 Janick's gown can be best described as chic. The dress has a metallic feel and it fits her perfectly! I like the way it hugs her figure and Janick carried it with sheer sophistication. The details and the patterns made her look like she's 7 feet tall.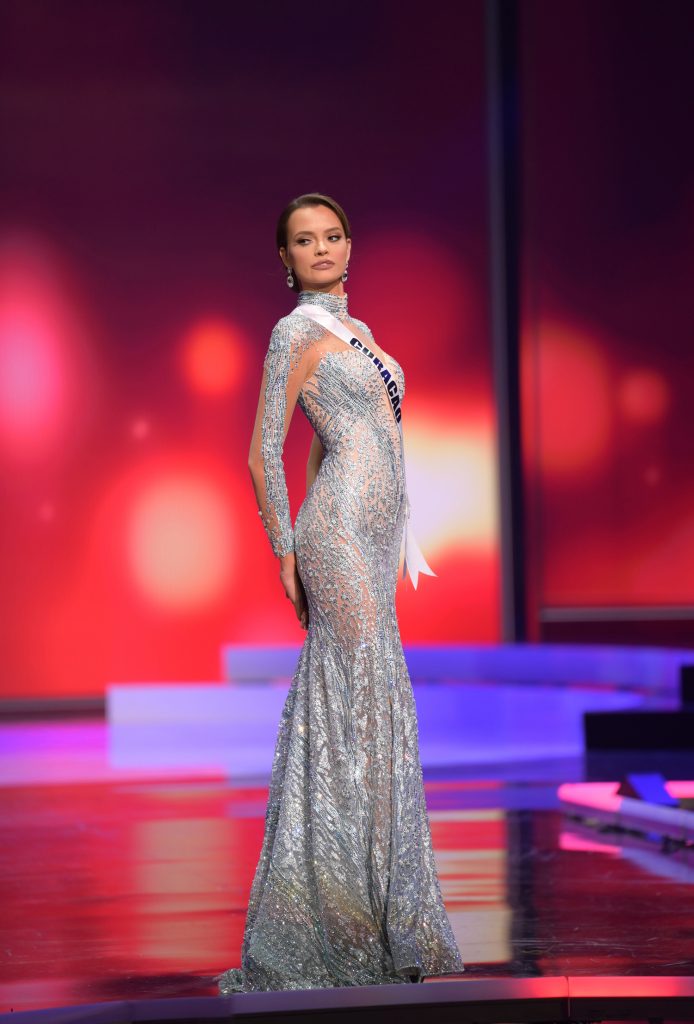 One of things I've learned from years of analyzing beauty pageants is that you don't discount Aruba or Curaçao just yet. READ – Aruba and Curaçao can surprise us at times. These two islands off the coast of Venezuela are both constituent countries of the Kingdom of Netherlands and they have made a mark at Miss Universe in numerous occasions. In the case of Curaçao, the country almost won the Miss Universe crown when Anne Marie Braafheid finished as first runner-up in 1968. This year, Chantal is pretty much in a strong position thanks to her stellar performance at the evening gown preliminaries.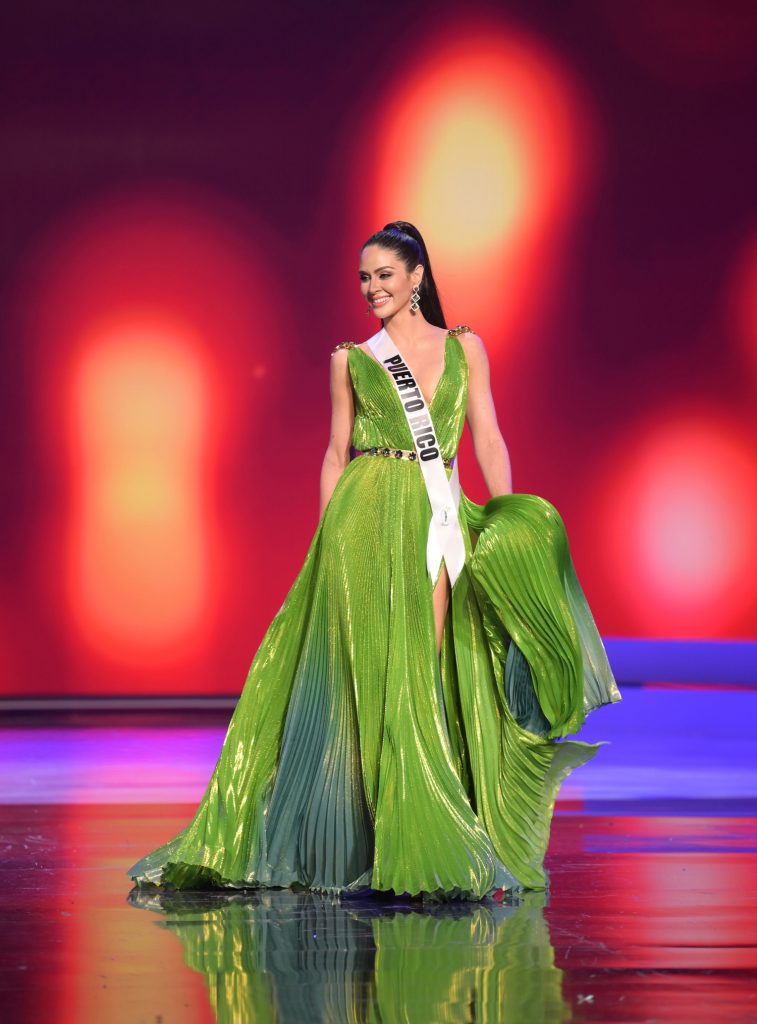 The emerald gown of Estefania is a breath of fresh air from what it seems like the normalization of bright glitters and very shiny accessories. I saw the aura of a romanticized Cleopatra in her. She's like classic Hollywood with an air of royalty. I also love the flowy nature of her dress and the way she played it onstage is eye-catching.
As what my fellow members of the panel told me, Venezuela is Venezuela. As a sash with heavy weight, Venezuela is consistent in delivering well-trained contestants dressed in well-designed gowns. Mariangel in this red gown is giving us – to borrow the words of Jeannie Mai – a Jessica Rabbit vibe. This see-through gown accented with sparkling stones and beads is just amazing to watch onstage.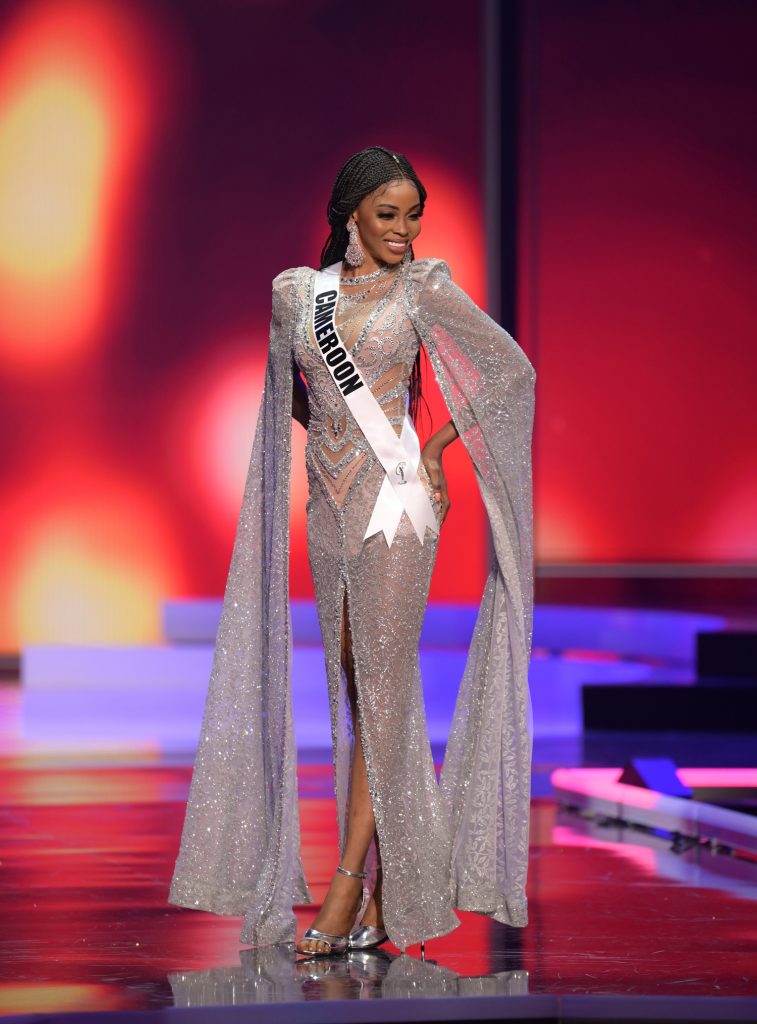 In this day and age, it is difficult to take any pageant gown with oversized sleeves seriously. Angele pulled this dress off in a sophisticated fashion because that long cloth cascading from her arms did not serve as sleeves but more of a see-through cape. It's unique and very haute-couture and this could be the reason why despite debuting at the pageant only this year, Cameroon could actually make it to the semis!
Viivi could use a bit more oomph on her onstage performance but I think her saving grace is her intricately designed gown. It may be a divisive piece but it actually suits her well especially that she decided to let her raven colored straight hair down.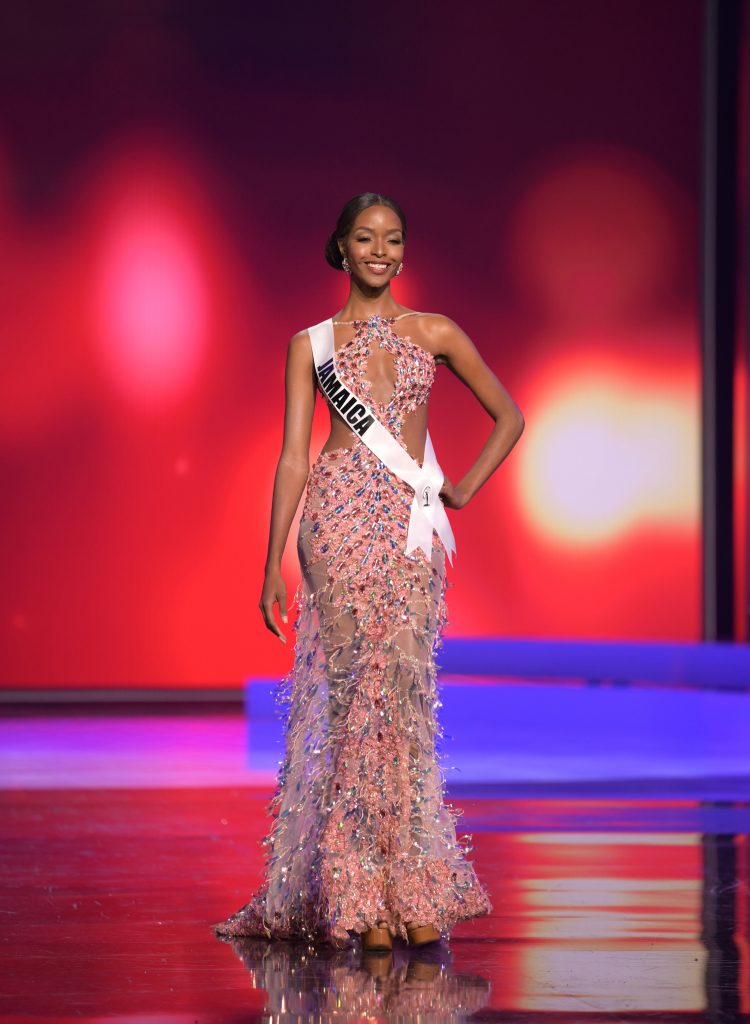 Miqueal-Symone's carnation colored gown bared just enough skin to make everything tastefully sexy. It is undeniable that she has the skills of a model given how she elegantly sashayed onstage. Her strong performance has effectively resuscitated the campaign of Jamaica for its first-ever Miss Universe crown.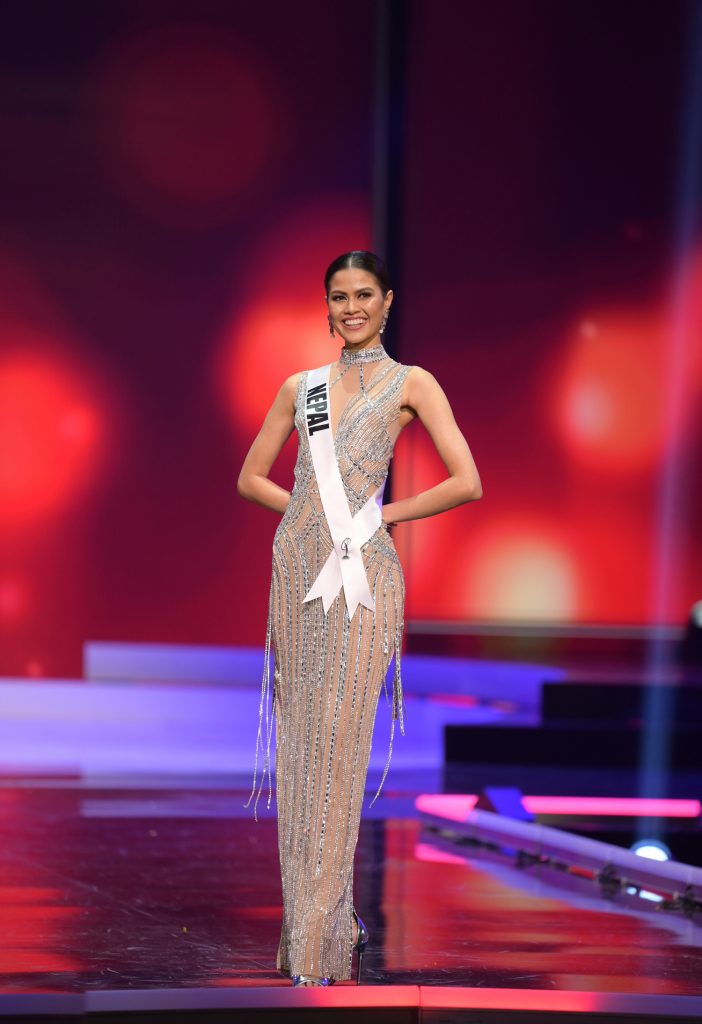 Anshika is grossly underrated and I hope the judges will eventually see her cosmopolitan nature. She actually aced the gown prelims and her statuesque aura will carry her through the semis.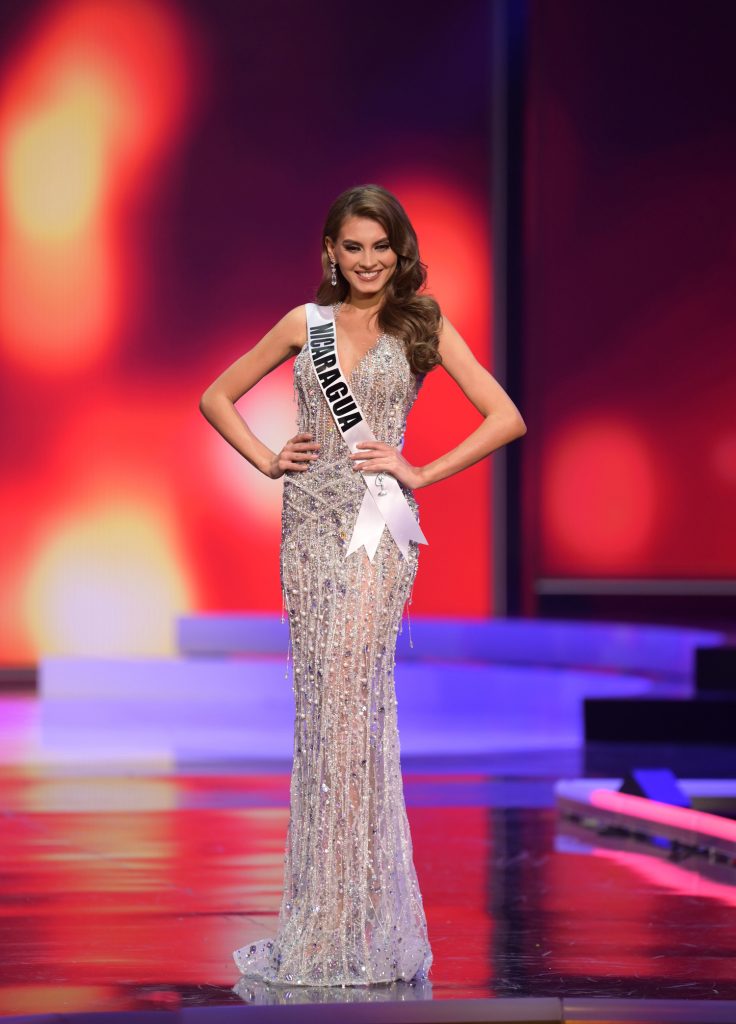 Ana skillfully executed her battle plan. I appreciated the way she started her gown prelim performance with a fierce look reserving her smile at the last half of her walk. The way she moves shows she underwent extensive pageant training and I noticed how she brilliantly put both of her arms on hips to make her shoulders look wider. Beautifully executed indeed!
Christina seems be struggling with her walk but, her gown can't be ignored. It fits her like a glove. It's sexy and fierce and elegant at the same time.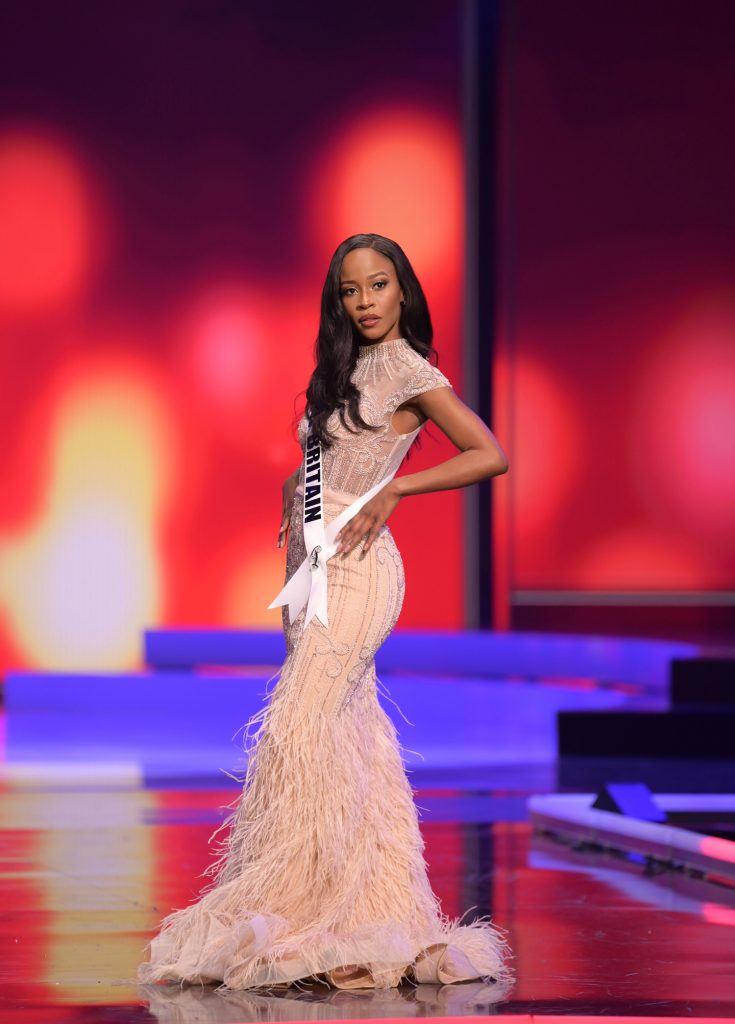 I am not a huge fan of gowns with busy skirts and lots of applique on the bodice but, Jeannette carried this gown like a pro.