Written by Ric G. Galvez @the4ofustraveling
A lot has been said by now about those monstrous costumes at Miss Universe. In an opinion piece I wrote 4 years ago, I urged the Miss Universe organization to discourage the use of ridiculously large costumes, some of which can no longer be called as "national costumes".
READ: Miss Universe should stop encouraging ridiculously sized national costumes
In a post contest analysis, our panel of editors/analysts composed of Stephen Diaz (@stephen.inventor.diaz), Drew Francisco (@angharaya) and Ameer Emir (@missbeckysanchez) has called for regulation of these costumes. WATCH HERE
We now know the dangers of unregulated national costumes. It is a logistical nightmare, can run afoul with local customs regulations and poses health risks to the contestants.
This year, with all due respect to Miss Malaysia Francisca Luhong James, unregulated costumes has actually disrupted the flow of the contest itself. Francisca brought an entire ensemble of a kampung house which serves no purpose other than to cause delay and well, as a changing room.
Miss Universe should start by limiting the weight of costume. Heavy costumes can injure a delegate. I believe that regulations can be put in place without infringing the artistic freedom of the designers.
Anyway, with these things in mind, the panel of editors/analysts which includes myself and seasoned pageant photographer Bong Tan (@bong.tan) came up with our Top 10 National Costumes at the 69th Miss Universe.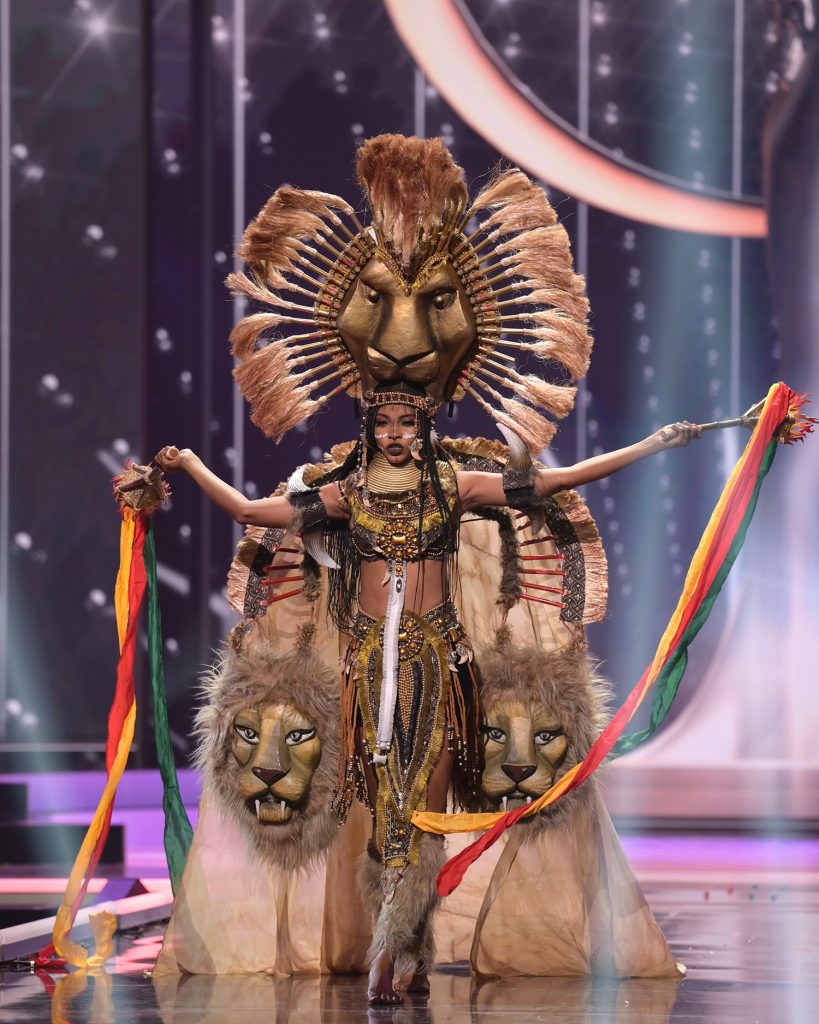 Cameroon tops the list with a costume that pays homage to an animal that is famously associated with the African continent. The lion is the country's national animal and is a revered symbol. The costume – designed by 20 year-old Kennedy Gasper – somehow delicately balanced the designer's urge to exercise his artistic license while maintaining the true definition of what makes a national costume.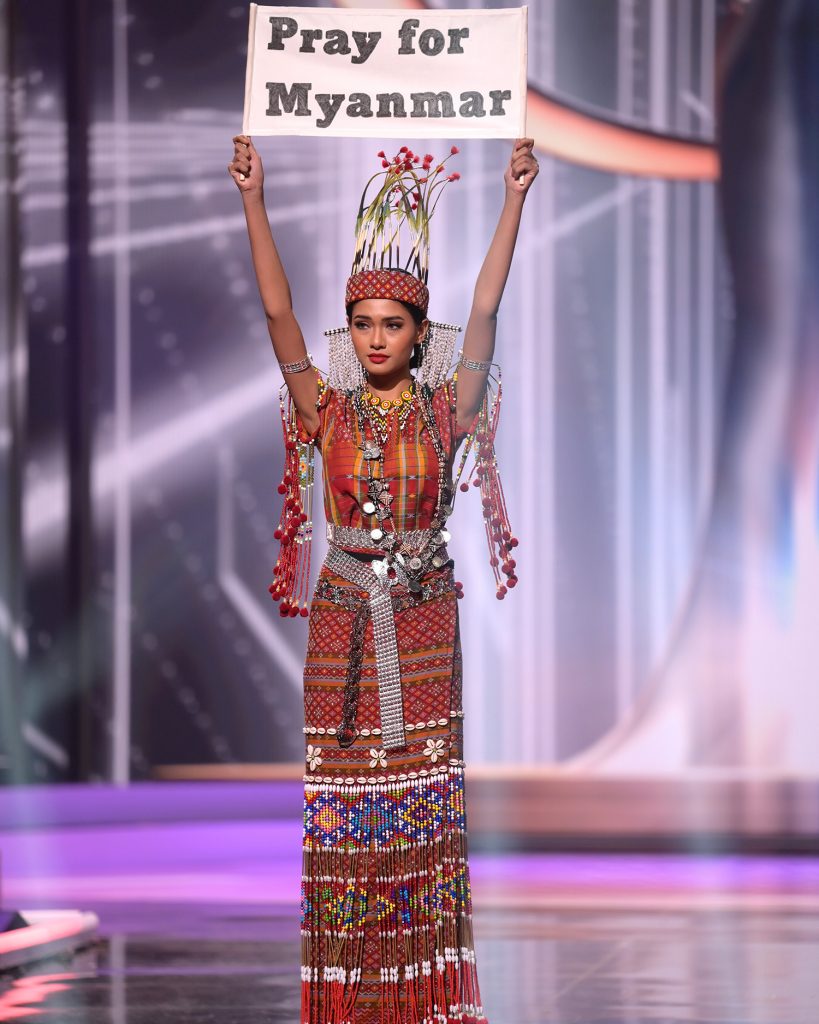 Miss Myanmar's original national costume unfortunately went missing. She is supposed to wear a green and gold colored costume but this beaded dress from her country's traditional weavers made an impact. It is a costume that is in fact being used by Myanmar's tribal communities. She also took the opportunity to highlight the suffering of her country not by making a highly political statement that could put her in danger but rather by urging the international community to pray for Myanmar.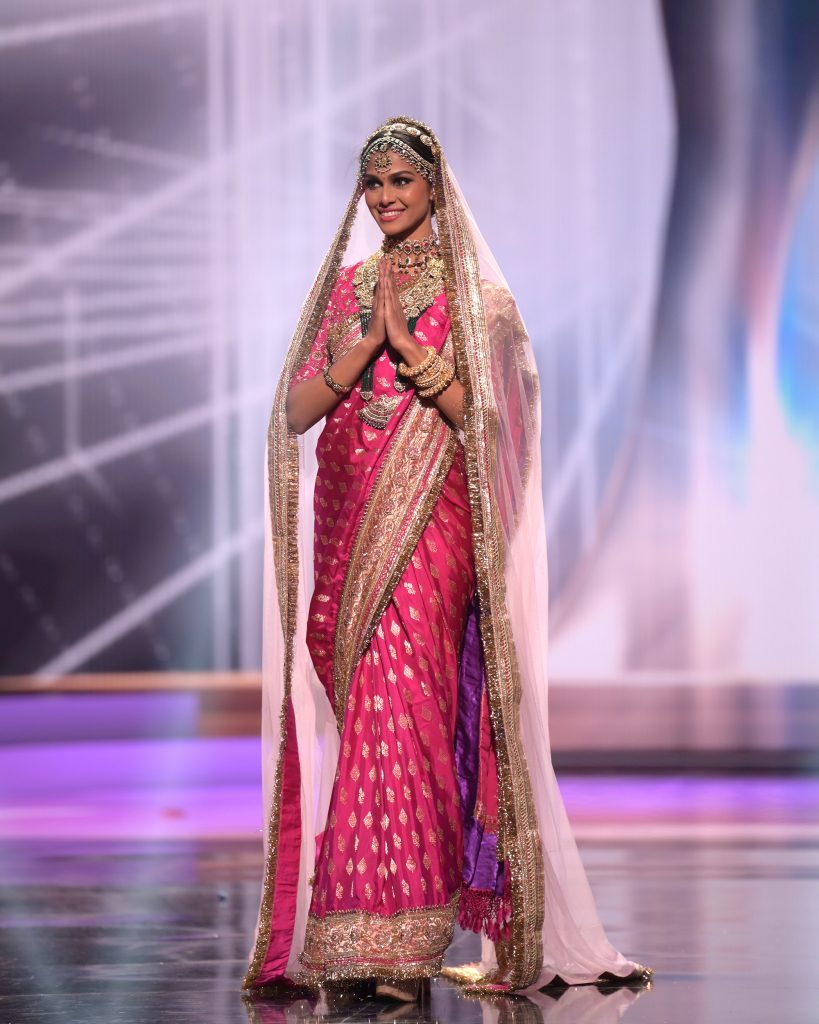 Miss India's pink hued saree is a tribute to her country's national flower which is the lotus. Forget about humongous costumes or unnecessary props, this national costume – which is very much still used in India – hits the right spot for being detailed, artistic and elegant. Plus, Adline just looks so stunning you can mistaken her for an Indian royal princess!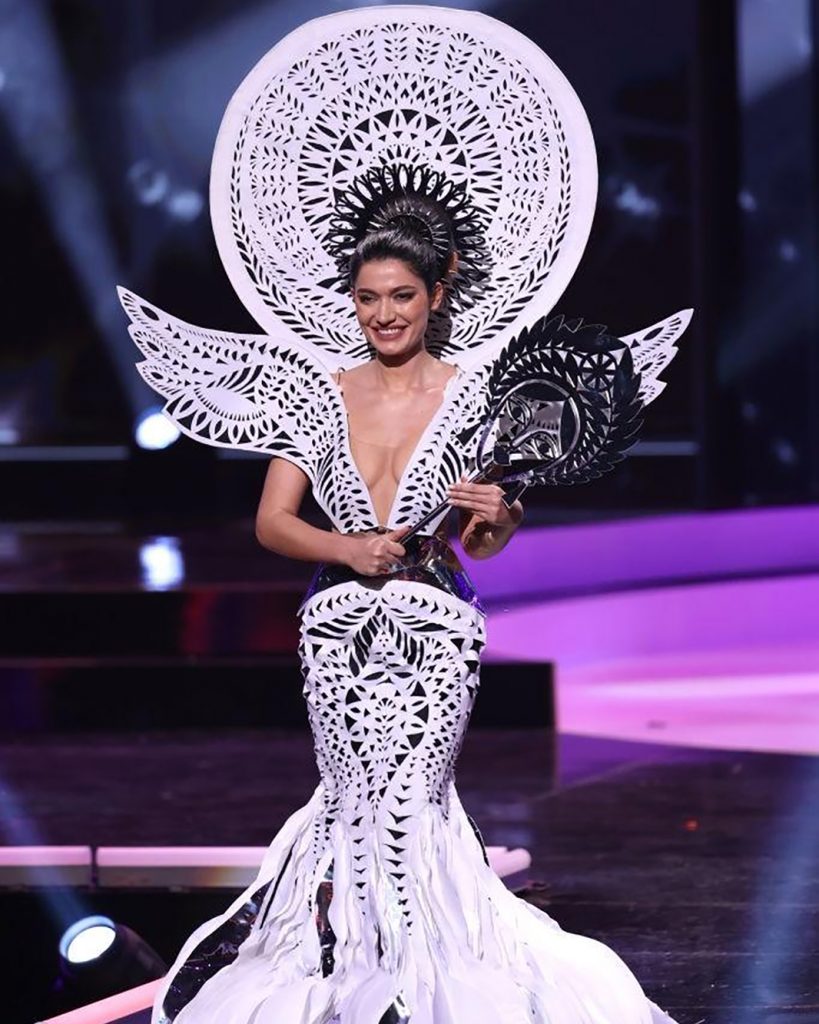 Ukraine's costume is a runaway winner when it comes to details and cultural relevance. It is an ode to vytynanka which is the traditional Ukrainian paper cutting art. It is apparent that a lot of effort was put to come up with this costume and while the colors are neutral, the overall artwork itself is praiseworthy.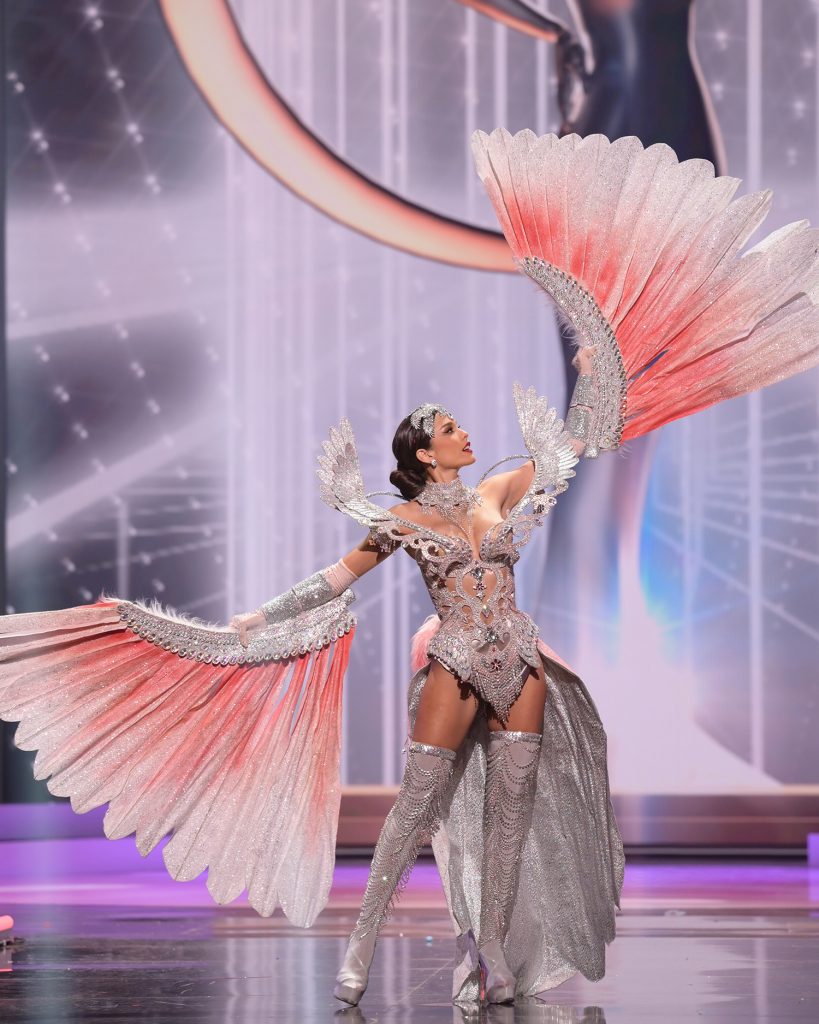 A tribute to parihuana a.k.a. Andean flamenco, Miss Peru carried it with finesse and elegance. The harmonious mix of pink hues on the plumage and the silver accent is a delight to the eyes.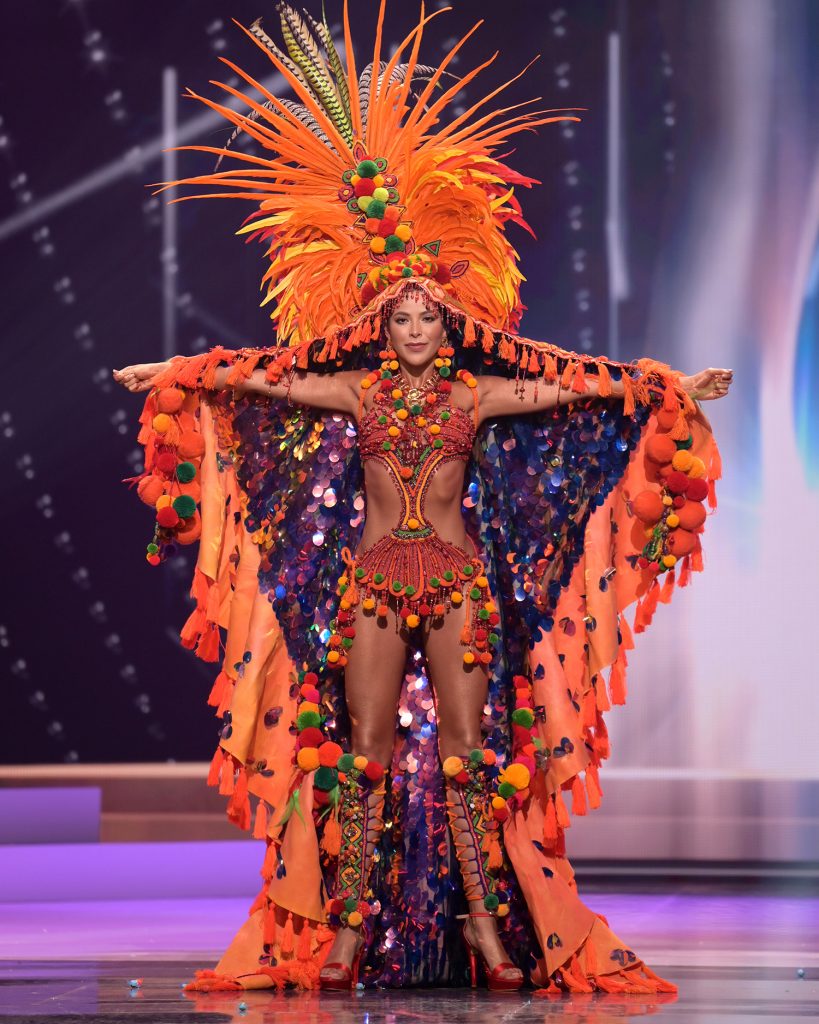 Here is a costume that does not scream for attention through its sheer size but through its details and rich colors. Miss Colombia's costume pays homage to the Wayuu culture. This ensemble is a tribute to the indigenous community found in La Guajira peninsula in the northern Colombian region that borders with Venezuela.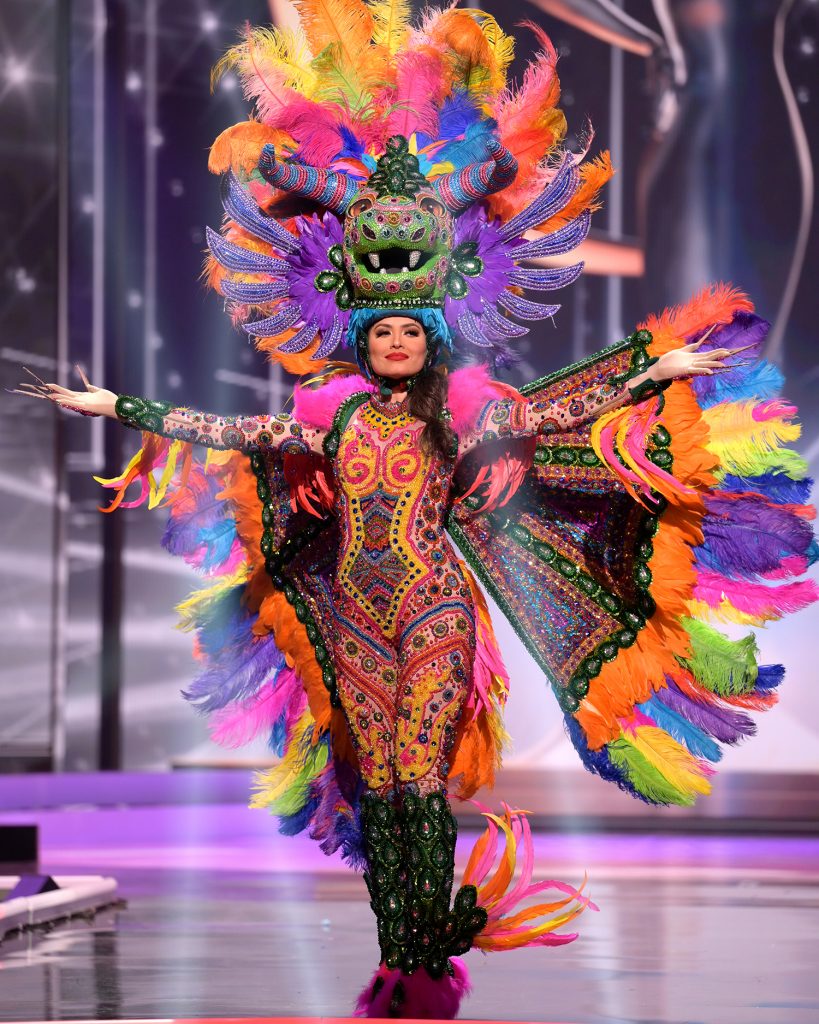 Featuring a feast of colors, Miss Mexico's costume designed by Avelino Roque Osorio is hardcore Mexican in spirit. The surreal design is inspired by the iconic El Alebrije – Mexico's traditional wooden dolls featuring colorful mythical creatures.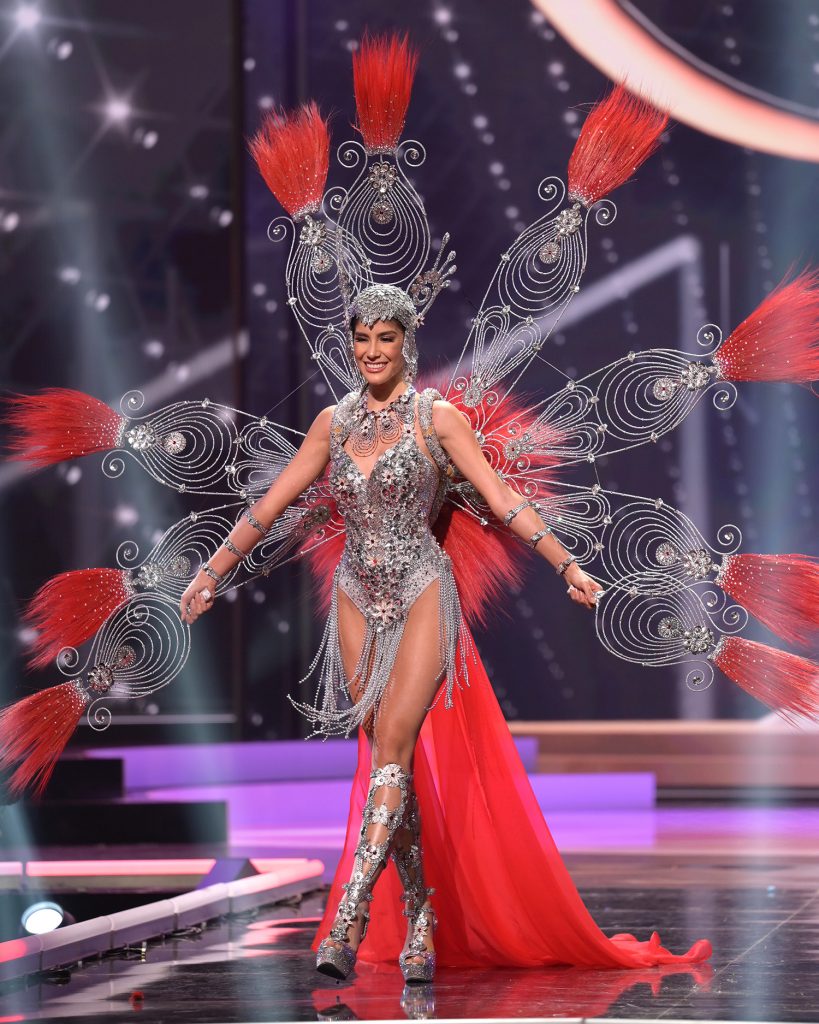 Nestor Robelli's creation is a tribute to the jasmine flower. It is reportedly to weigh 10kg of crystals and silver. The red fabric is supposed to represent the flag of Paraguay.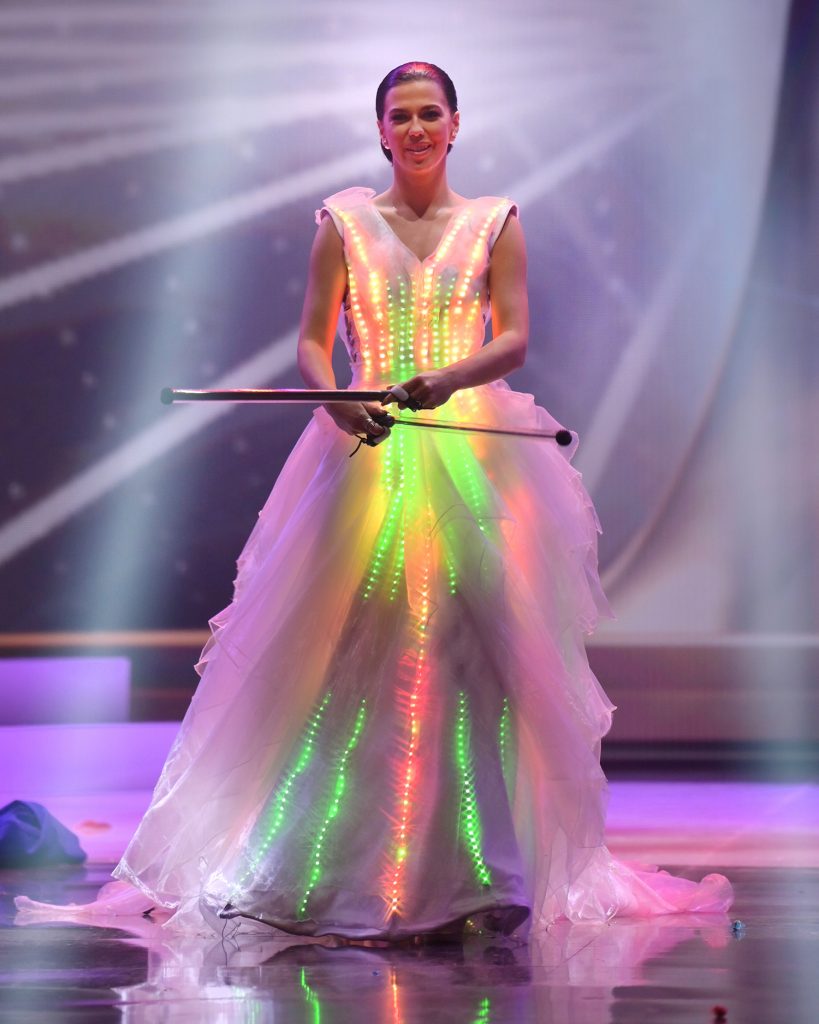 There were attempts to depict the aurora borealis or nothern lights in a costume before but Miss Finland upped the ante by utilizing LED lights. This is an innovative approach and it's great that they dimmed the lights of the stage so that the audience can truly appreciate the costume.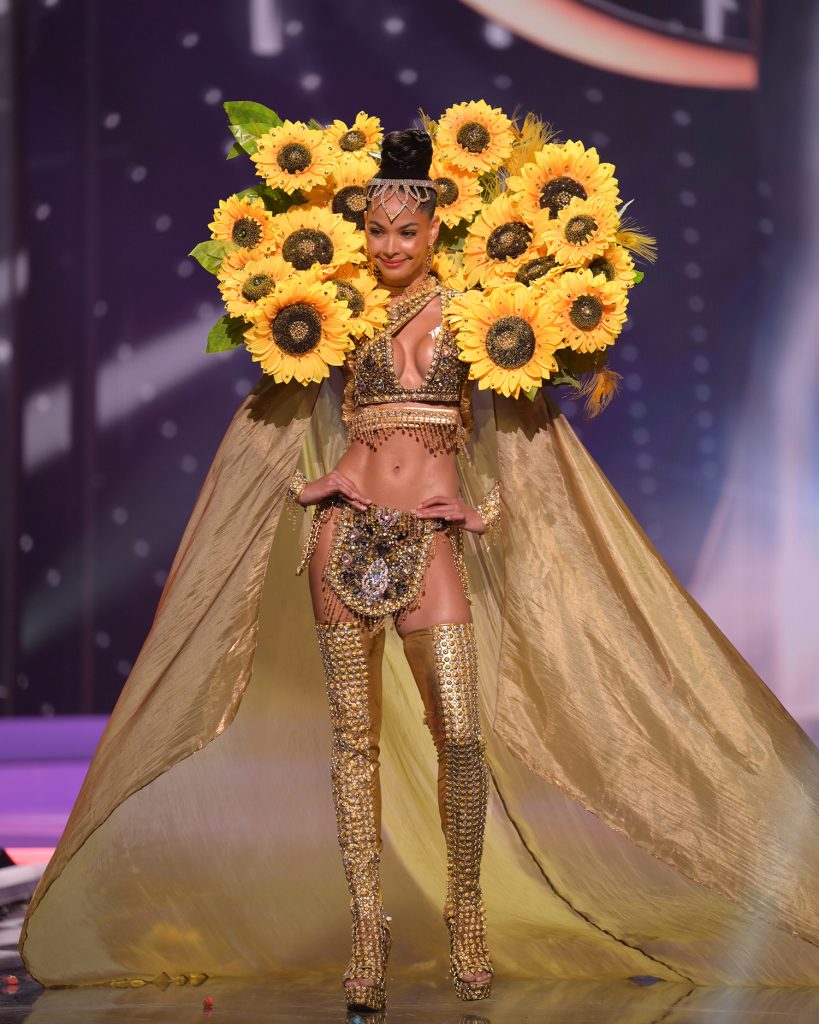 Sunflower is the focus of this costume made by Axel Thomas. This happens to be the favorite flower of Miss Dominican Republic which grows in abundance in the central region of her country.
Other costumes that made an impact were 11. Vietnam 12. South Africa 13. Thailand 14. Spain 15 Puerto Rico.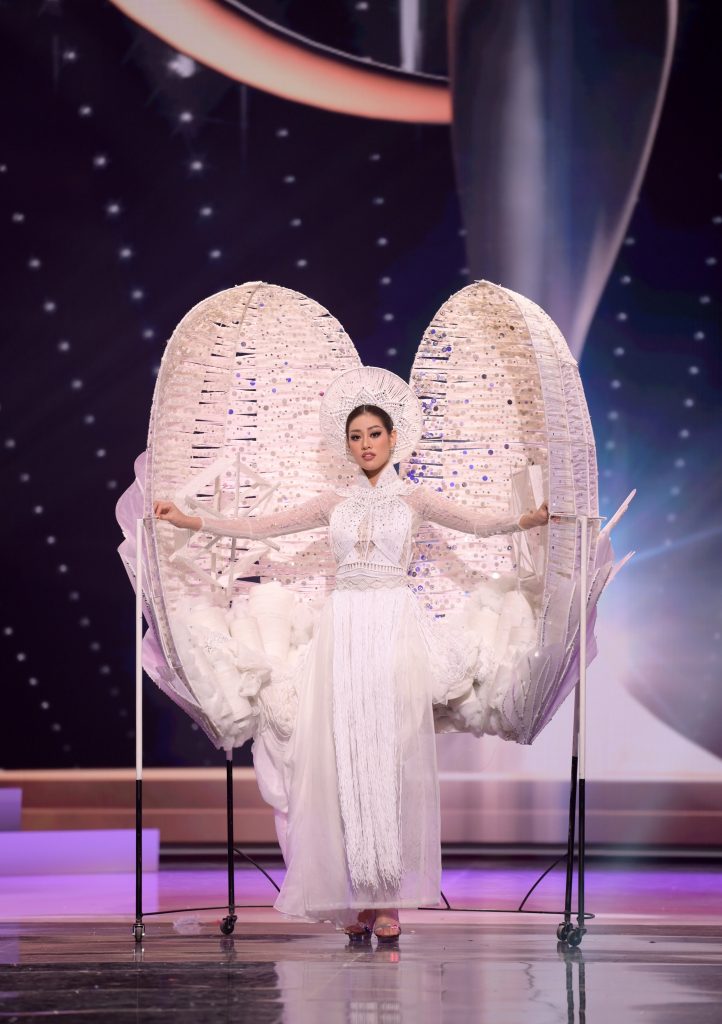 Special mention to Miss Singapore's costume which highlighted the Stop Asian Hate movement!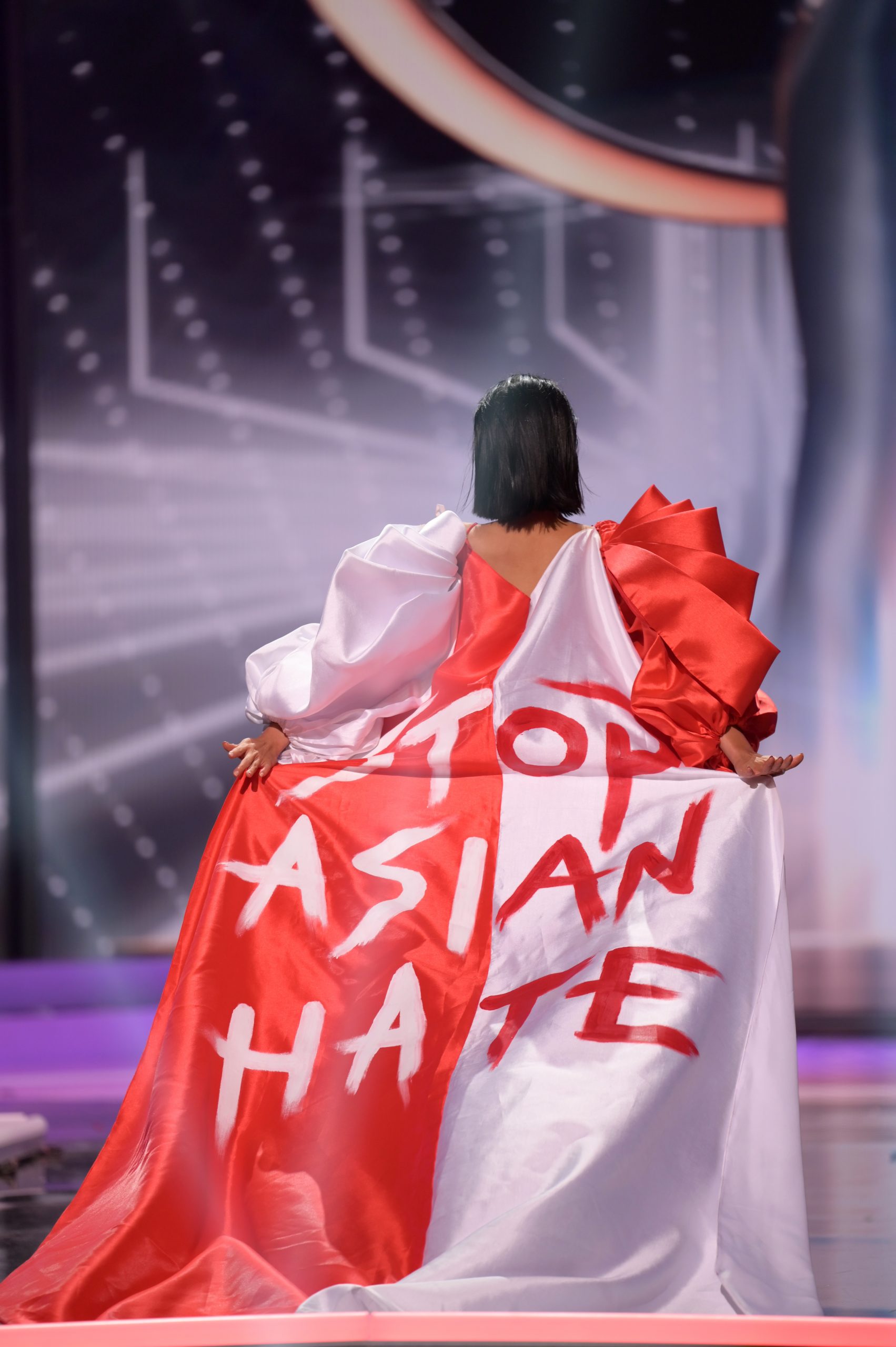 Photos: Miss Universe Press Site