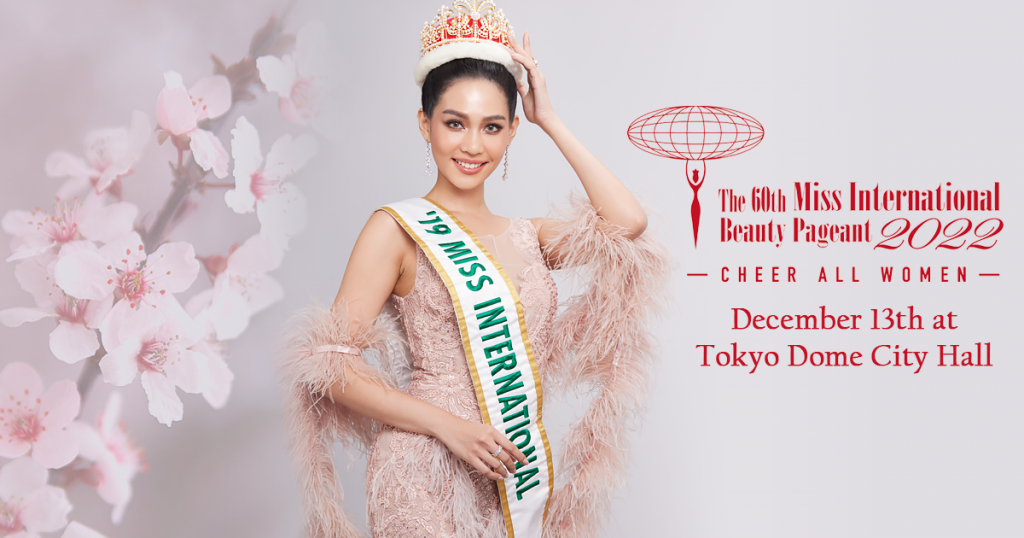 Miss International 2022 will be held once again at the Tokyo Dome City Hall on December 13th (Tuesday). This latest development came into public after the organization announced it on its official social media accounts. Dubbed as the 60th Miss International Beauty Pageant, this year's edition will be the first to be held since 2019. Sireethorn Leearamwat will to turn over the crown after nearly three years of holding the title amidst the Covid-19 pandemic. She is currently the longest reigning Big 5 queen in history.
"We have very limited slot this year because of ongoing restrictions and the need for social distancing," says a representative from the International Cultural Association (ICA), the organizer of the pageant. "We are expecting at most 70 delegates including the host country, Japan," the representative added.
Delegates are now working on projects that promote the United Nation's Sustainable Development Goals (SDGs) also known as "Beauties for SDGs". This year, for the first time, the voting app CHOICELY of Finland has also forged a partnership with the organization to reintroduce international public voting.
Miss International is one of the Big5 major international pageants with a long history that started in 1960. This is the second time that the pageant skipped a year or two since its inception. Venezuela holds the record with the most wins (8) followed by the Philippines (6). Uzbekistan and Cape Verde will participate this year for the first time.