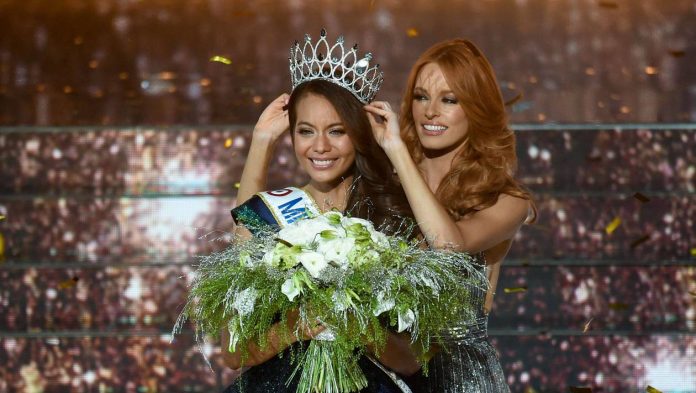 Une élection à surprises! La France a une nouvelle reine de beauté. Vaimalama Chaves, Miss Tahiti, a été élue Miss France 2019. Elle obtient la majorité des votes du public. Vaimalama Chaves, a été sacrée plus belle femme de France samedi soir à Lille.
It was indeed a night of surprises. France has a new beauty queen. Miss Tahiti Vaimalama Chaves has been elected as Miss France 2019. She earned the most public vote. Vaimalama Chaves was crowned as the most beautiful woman in France last Saturday in the city of Lille.
Qui est Vaimalama Chaves? Née en Polynésie, la jeune femme de 24 ans a également des racines wallisiennes. Elle était donnée favorite par plusieurs sondages et faisait des ravages sur les réseaux sociaux depuis son élection lors du concours Miss Tahiti le 2 juin 2018. Elle a obtenu un master en management, une licence de droit économie et gestion avec une spécialité en commerce international, ainsi qu'un BTS de négociation et relation client.
Who is Vaimalama Chaves? Born in French Polynesia, the 24 year old has also roots from the Wallis Islands in the Pacific. Since she was elected as Miss Tahiti on June 2, 2018, she has been a frontrunner and very popular in the social media. She has a masters degree in management, a degree in economics specializing in international trade as well as on customer relations.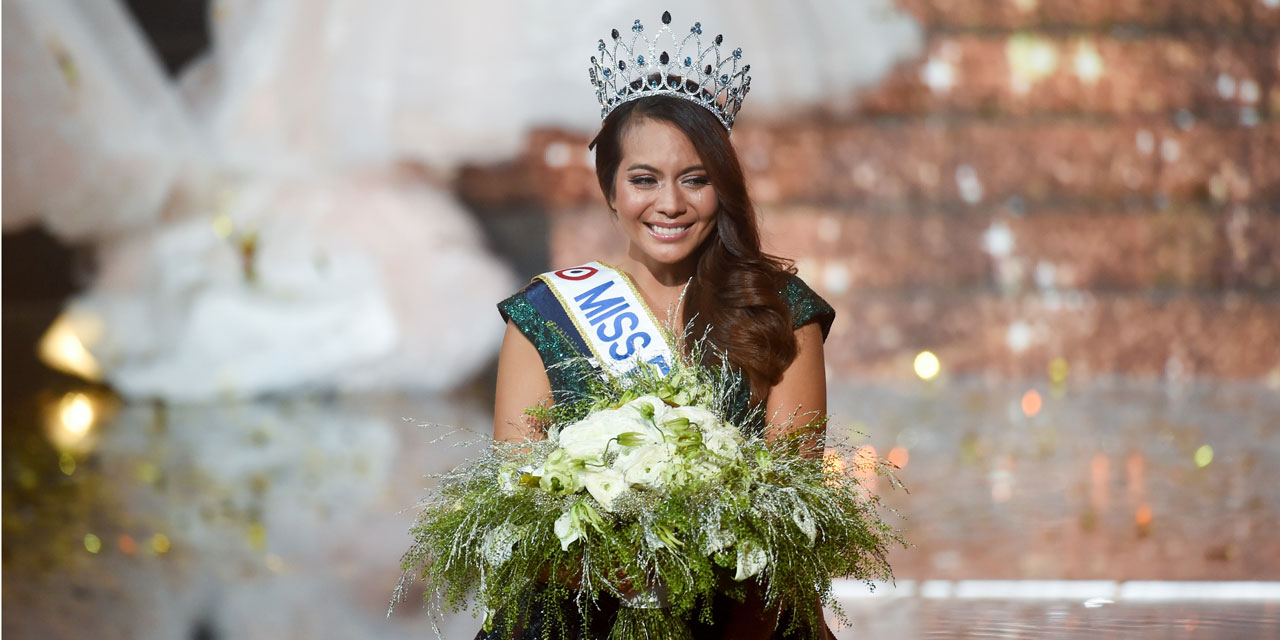 Miss France est miss Tahiti Vaimalama Chaves  et c'était mérité, après tant d'années sans titre pour la loin taine Polynésie. Vingt ans après le dernier sacre d'une Tahitienne, Maréva Galanter.
Miss France is Miss Tahiti Vaimalama Chaves and it was a well deserved win after years of drought for French Polynesia. This is 20 years after the last crowning of Tahitian named Mareva Galanter.