---
Seven Contestants to Watch out for a Miss World 2014
---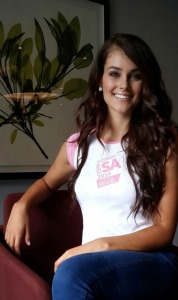 1.) Miss South Africa – Rolene Strauss – this lady is one heck of a head turner. The super beauty is Miss World ready from the day 1 although some weight issues have rocked her campaign. She emerged not only unscathed but also stronger. Now the public in London is all over her. She represents also a nation that is growing economically and in prominence and could easily host the next edition of the pageant… again!
2.) Miss France – Flora Coquerel– when Megan Young was asked last year on who is her strongest rival, she was quick to say that it would be Miss France. Megan's words proved to be prophetic as she was actually neck-to-neck with Marine Lorphelin right to the end. This year, France is sending another stunning delagate and with the 1st princess finish last year as the source of momentum, Flora emerged as a contestant to watch out. She also took her Beauty with a Purpose program seriously as she visited Africa often earlier this year to do a lot of charities. Her classy looks coupled with mocha colored skin works well for her.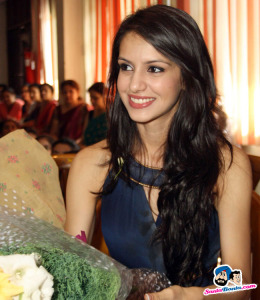 3.) Miss India – Koyal Rana – another crown for India? If there is anything that signifies the comeback of mighty India at Miss World, Koyal is the manifestation of it. Elegant, beautiful, and intelligent, she represents the bygone golden era of her nation. Years of disappointment will finally be over. Koyal could easily be another Miss World from India.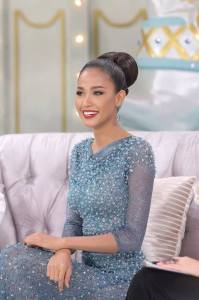 4.) Miss Thailand – Nonthawan Thongleng – The Pocahontas of the white-skin crazy nation of Thailand (Actually almost all Asian nations are crazy over white skin) is a huge departure from the usual notion of Thai beauty. Miss World simply love her and she is simply bathed in attention right now. She has the beauty of a serious woman ready to help the world in need and that is the essence of being a real Miss World. She is always wearing her hair long and straight, and her skin with just right amount of tan had the London media salivating.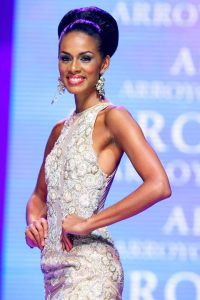 5.) Miss Puerto Rico -Genesis Davila– a very strong contestant that reminds us all of what class and elegance really meant. Genesis shows the sign of being dead serious in ensuring that the Puerto Rican momentum in Big4 pageants will be sustained. The world's attention is on Boricua beauties right now and while Genesis doesn't really need that as she is a strong contestant by her merits alone, an extra magic card could help a lot.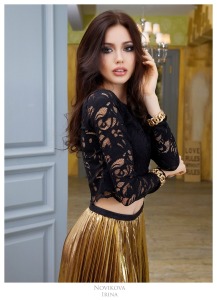 6.) Miss Russia – Anastasia Kostenko – don't discount her because she is not the real winner of her national contest. By the time she set afoot in London, she showed a lot of finesse in her beauty – not too strong, not too sweet. Her femininity is just the right balance but it lingers in the hearts of the observers. Expect her to be one of the contestants that could easily beat all those that are being hyped.
7.) Miss Australia -Courtney Thorpe –is it probably the year that Australia should win the Miss World crown. Courtney is an intelligent stunning babe who is just what Miss World needed. She will be perfect ambassador not only of goodwill and charity but also of camaraderie and congeniality. Her beauty is outstanding but what will make this Down Under lass stand-out is her character and attitude.