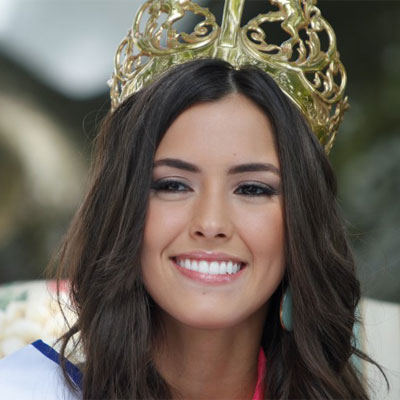 Paulina Vega's Miss Universe video diary reflects how she puts her family at the center of her universe. She enjoys the Atlantic coast beaches with her hermana, enjoys the party with her abuela and loves dancing with her madre. Her video of a few seconds presented to the world the everyday Paulia – a good daughter, a loving sister, a free-spirited yet family loving woman.
The young Paulina Vega doing some modeling stint 
Paulina's family can be truly credited for her triumphant victory at Miss Universe. If one is in doubt about the level of support that she had received from her family, doubt no more. When she was called as one of the Top 15 at the Miss Universe pageant, the camera zoomed and captured one of her sisters together with family members who were apparently elated by the results. Back in Barrranquilla, her aunt was glued on the late night program beaming proudly that her niece captured the most valuable title in the world of pageantry.
Of course Paulina is not alone in the Miss Universe Top 15 who put emphasis on their respective families. Miss Spain did it, as well as Miss Argentina and Miss Venezuela. What sets Paulina apart from all of them however is that not only her family gave tremendous support. Paulina had the passionate support of millions of Colombians who had been yearning the crown for a very long long time.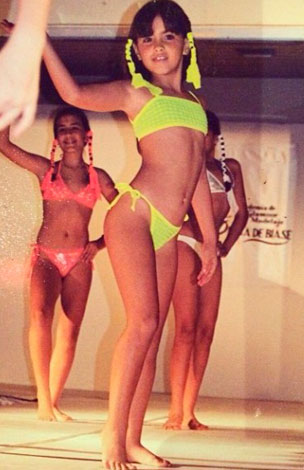 Paulina mastered the art of swimsuits at a very young age
The new Miss Universe titleholder could have not made it without the support she had received. Even before she set afoot at Doral, countless rumors are already attacking her including a news report claiming that she is not psychologically ready to compete. Then at Miss Universe, she was attacked for her alleged bad behavior.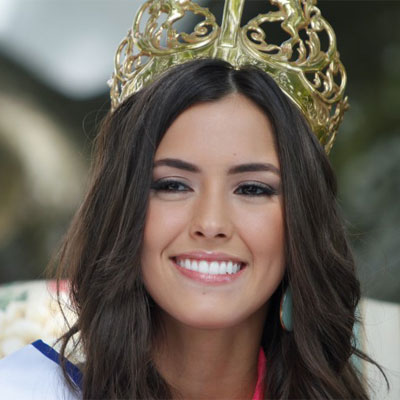 When Paulina competed at the Señorita Colombia contest, she received an enormous support from her family
Because of the enormous support she had received, Paulina trudged on. She bravely faced the challenges and made history. On her victory, millions of Colombians rejoiced. There were dancing parties in Barranquilla and late night flag waving fests in Bogota. Paulina was well adored by her nation. For everyone in Colombia, Paulina is a sister, a daughter or a granddaughter. Indeed, Paulina had a family in every Colombian and that made her triumphant at the Miss Universe pageant.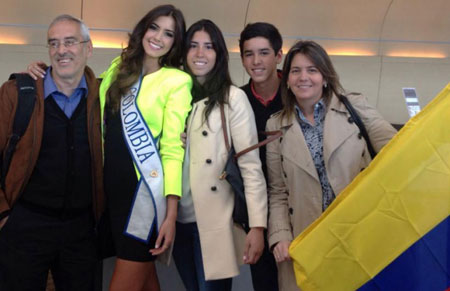 Family support all the way to Doral!
READ MORE
http://missosology.org/miss-international/featured-article-miss-international/17267-valerie-hernandez-became-miss-international-2014/
http://missosology.org/miss-world/featured-article/17252-rolene-strauss-became-miss-world-2014/
http://missosology.org/miss-earth/featured-article-miss-earth/17471-jamie-herrell-won-miss-earth-2014/