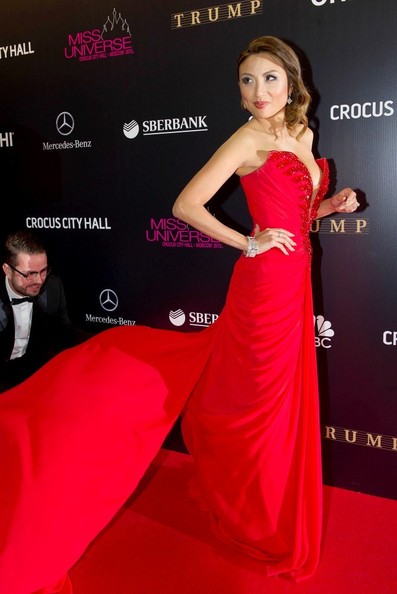 She's stylish, she's confident and above all she can speak impromptu regarding any dress that any contestant is wearing. Her presence at Miss Universe 2011 is a refreshing change in an otherwise monotonous flow of Miss Universe. She did add the necessary homey touch to the pageant and there is no doubt that her insights are pretty much valuable.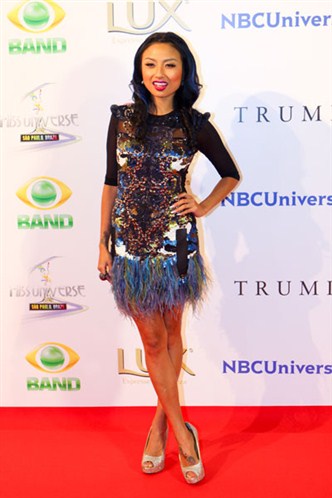 But Jeannie Mai has probably outlived her purpose at Miss Universe and Miss USA and unless she will change her style, she will become an unnecessary accessory to the two pageants. Her comments became repetitive and most of the time it is pretty much "safe". The non-confrontational approach of her commentary is of course a matter of survival. She would risk earning the ire of die-hard fans should she be too candid.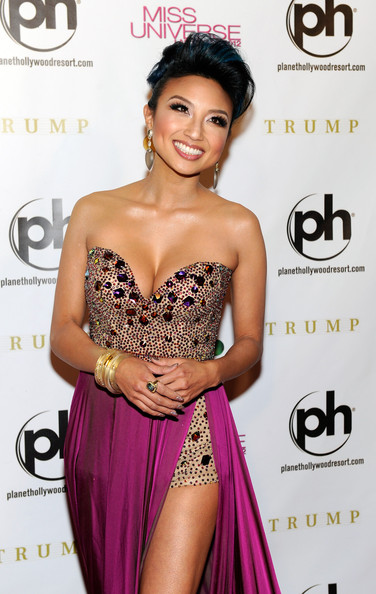 Past commentators were far more honest in their comments than Jeannie. Ali Landry was pretty straightforward when she said that Miriam Quiambao choked in her final answer during the Miss Universe 1999. Carson Lee Kressley was far way honest in Miss Universe 2006 when he commented that Dina Fekadu needed to work more on her walk. In short, Jeannie is a fashion expert not a pageant expert and there lies a big problem.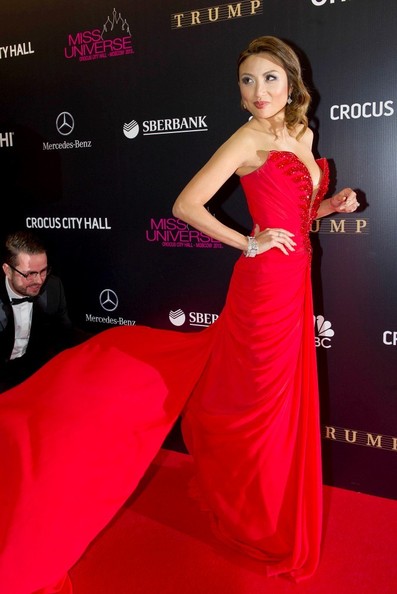 Jeannie tends to see things from a concrete perspective – the way the dress is cut, its color, its accessories. Most of the time she did not mind how the contestants walk and if she did, she would only mention the most obvious one and never really bothered to pose any negative comments when obviously she should. She doesn't take sides. Compare that to the Ali Landry-Julie Moran tandem where they would offer their Top 3 choices after the Top 5 interviews.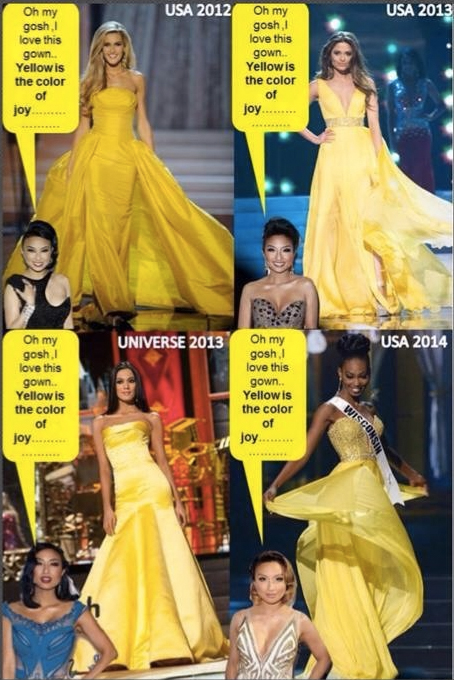 The main duty of the commentator is to spice things up, bring some perspectives in and be a good add-on component of a competition. Jeannie, as a fashion expert, lacks the expertise to do all of the three at the same time. She is more adept in her How Do I Look style and is quite useful when one is looking for a good dress or has a problem on how to look beautiful. Pageants like Miss USA and Miss Universe finals night are not built on that concept. It is a competition and the audience would love to hear more honest and candid commentaries.
Of course, this is not to say that we should boot out Jeannie Mai. Rather, it is a wake up call to her to change her approach and take things from a pageantry perspective. Or better yet, she should be paired to someone who did pageantry whether a former contestant or a former trainer or national director. Many fans are already bored with Jeannie but we would miss her terribly when she is gone. She already somehow left a good mark at Miss USA and Miss Universe and she has already became a part of it. But for her to be relevant, she should evolve.