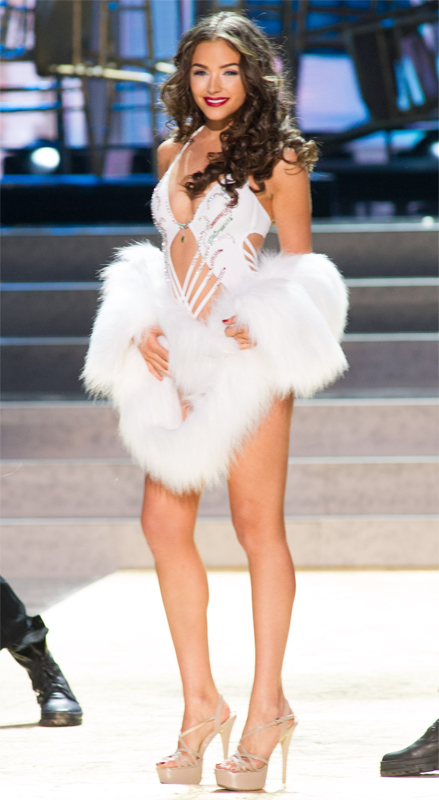 A reliable Missosology source confirmed that Olivia Culpo is already six weeks pregnant at the moment that she was passing her crown to Ma. Gabriela Isler of Venezuela. The source told Missosology that it was the reason why Olivia could not remove the fur when she presented the million dollar Yamamay swimsuit. Olivia was dating Nick Jonas of the famed Jonas Brothers band.
At the finals night, Olivia seems to be so happy that she already passed her crown. She was reported to have said that she can't wait to start a new chapter of her life with Nick. She even posted a romantic picture of her with the singer.
Being pregnant is one of the reasons that a Miss Universe can be dethroned but it is more about not being able to fulfill her duties which is a very loose and general term. In 1999, the final question at Miss Universe was about whether a Miss Universe should resign if she gets pregnant. The Top 3 at that time – Spain, the Philippines and Botswana – that a pregnant Miss Universe should continue her reign. The question was alluding to the fact that Miss Guam Tisha Helfin was booted out from Miss Universe 1999 competition after it was found out that she was pregnant.