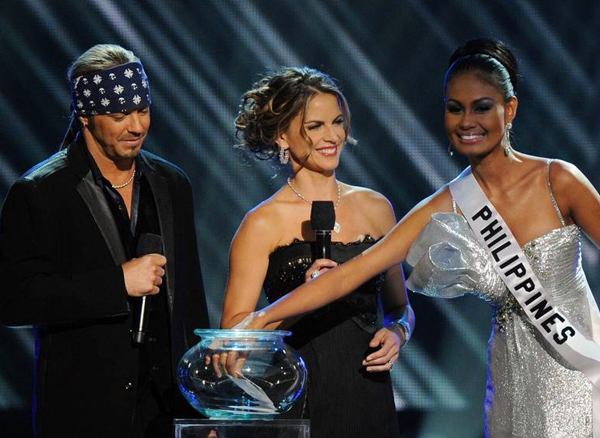 Oh no you didn't! Five pageant hosts who made terrible mistakes 
When you are watching live television, there are that some rare instances when you wish you didn't plugged on that telly. Some of these live TV show bloopers, awkward moments or did-he-or-she-just-did-that scenarios will forever etch in our memories. Some could really be funny but in most cases painful. In the world of pageantry, hosting faux pas are rarely forgiven because people are tuned in for beautiful women not some irrelevant antics of some hosts. One can get some tough crowds over there but pageants hosts should be reminded that they are not the central focus of the entire show. Thus, they should try to make themselves, as difficult it may be, less visible. Here, Missosology compiled some of the awkward hosts in recent memory taken from the vast expanse of both national and international Big4 contests. They are not really the worst of worsts but they are the ones who left an indelible impression in our minds and give us nightmares from time to time.
Bret Michaels – Miss Universe 2010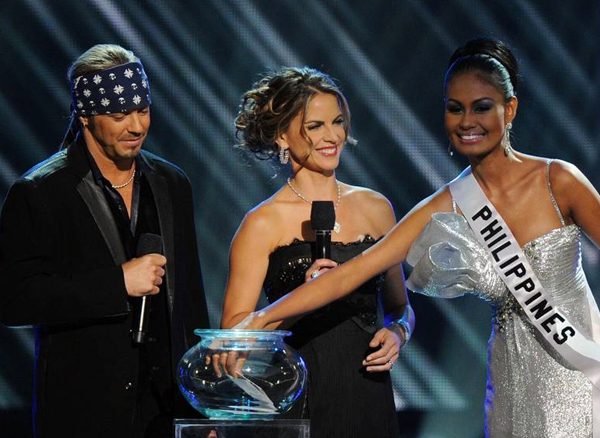 Bret was a great host but what was not so great about him is what he was doing when he is not doing his job. He's got the star quality and good stage presence and gave the Miss Universe 2010 the much needed rock-style jolt but it looked like he was hitting on his co-host Natalie Morales on broad daylight (or broad nightlight). He was often elbowed and cued by Natalie because he was busy talking to her off-mic. It was very apparent that Bret was far more interested on the beauty right next to him rather than on his hosting stint. At one point, the TV audience could actually hear what he was jabbering to Natalie (who by the way maintained her composure and boundaries perhaps?).
Alexander Revva – Miss Russia 2011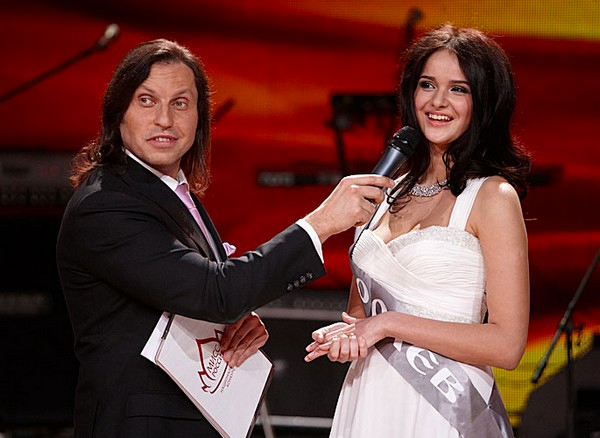 Alexander is a Russian entertainer born in Ukraine who hosted the Miss Russia 2011 contest together with Vera Brezneva. His creepy gaze could shut up an uprooted mandrake 100 meters away and with his long hair, foreign watchers of Miss Russia 2011 contest got chills way inside their bones. He did a passable job as a host but his stand up comedy in between that 5 hour long (at least that's what we thought) pageant was as awkward as his looks. He began by jabbing some jokes about mistranslated English words in Russian and the audience gave him a cold laugh. He then wrapped it up with his corny stories that barely gave a mirth to the faces of the people in attendance. The entire Miss Russia 2011 contest was a horror television marathon and it took just one gaze at the eyes of Alexander to conclude that indeed it was!
Oli Pettigrew – Miss Earth 2013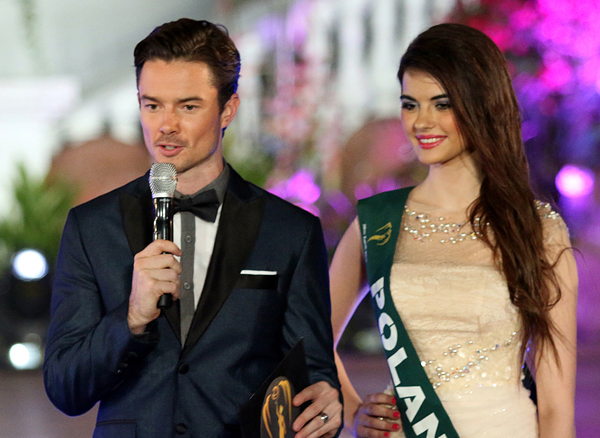 Hongkong-born and Singapore-based model Oli Pettigrew did a great hosting job together with Linda Black at Miss Earth 2013. At times, both were at loss on what to say and grappled some adjectives to use in their commentaries but they were fine until the moment Oli mistakenly called the event as Miss World 2013. He tried to recover by quickly saying Miss Earth 2013 and acted as if he is dumb or confused. Perhaps the whole show was boring that it reminded him of Miss World or that Miss Earth is pretty much insignificant to him. Either way, saying the wrong pageant name was never a good thing.
Tim Vincent – Miss World 2014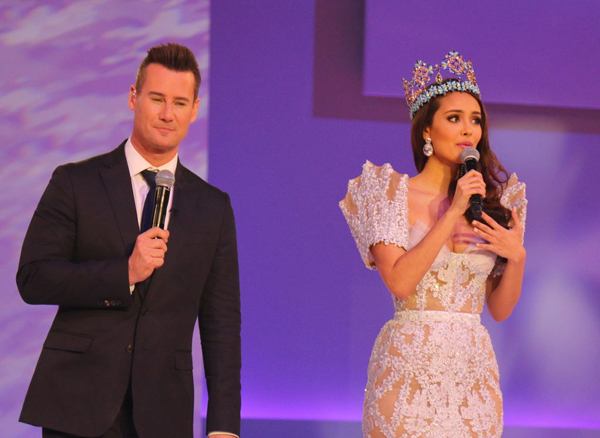 During the Top 5 interview, Tim Vincent was engaged in an awkward conversation with Miss Hungary. The young beautiful lady was explaining to the judges on why she should be chosen as the next Miss World and here comes Tim butting in and spreading his ten cents all over the place. Hosts should never argue or engage in a soliloquy with a contestant trying to answer a question. Keep your thoughts on yourself Tim. The judges care little about it. In overall though, Tim was perfect pair to Megan Young who became the first reigning Miss World to host the pageant.
Toni Gonzaga – Bb. Pilipinas 2015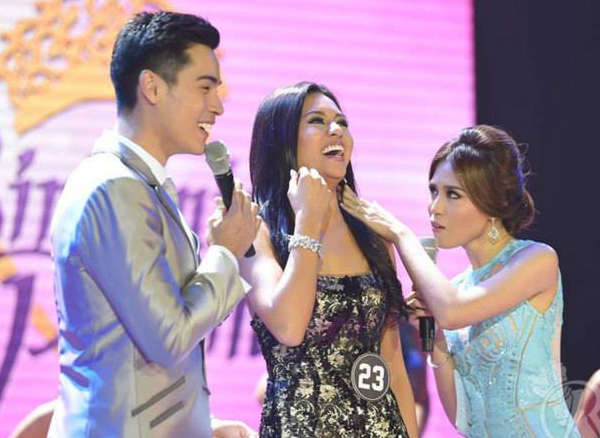 Bb. Pilipinas 2015 host Toni Gonzaga was under fire recently for her inappropriate comic acts that was way too painful to watch. She poked at one the contestants' earrings during the interview, made fun of one of the judges' names and made all sort of cheap jokes that basically ruined the prestigious aura of the premier pageant of the Philippines. While her co-host Xian Lim was cool and composed, Toni was rude and irritating and it was a surprise that some people defended her despite all of the tackiness she exuded.
Do you have some awkward hosts and/or hosting moments at the Big4 pageants both at the international and national levels? Share them on the comment box below.