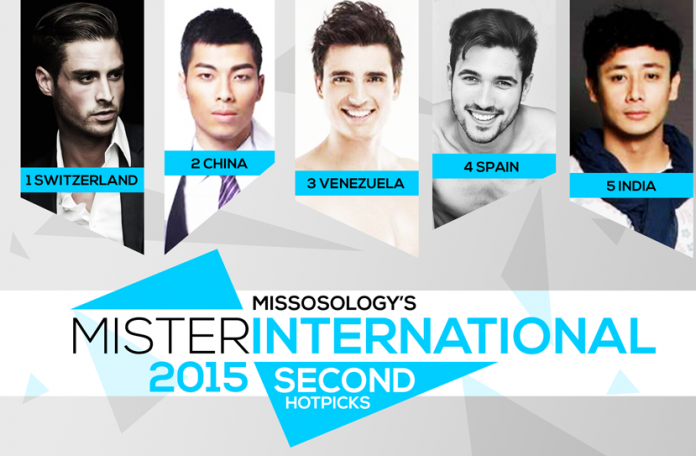 It's been four days since the most anticipated male pageant this year started, but we're already seeing a shake-up in our second hot picks.
Leading at this stage is the mega favorite Mr Switzerland, Pedro Mendes. Aside from his good register in photos, this guy is a clear standout. Girls and the girls at heart never fail to shreik in excitement each time Pedro is seen in public. Aside from that he is very amiable.
China's Nan Li zooms to the second spot. This may come as a surprise to many, but Mr China looks so much better in person. To quote on of our correspondents, he is like your cute high school crush who makes you smile each time you see him.
In third place is the angelic Mr Venezuela, Rafael Angelucci. The first time we laid our eyes on him, we knew this guy knows what he is doing. Great body, stunning face and lovely personality. It won't be a surprise if Venezuela snatches the title again.
Daniel Barreres from Spain, the leader in our first leaderboard, is now in fourth place. This doesn't mean he is losing his luster. In fact, he remains as one of the best in the batch. His gorgeous face is just so hard to ignore!
Rounding up the top five is one of the friendliest candidates, India's Halley Laithangbam.
Check out the rest of the list here: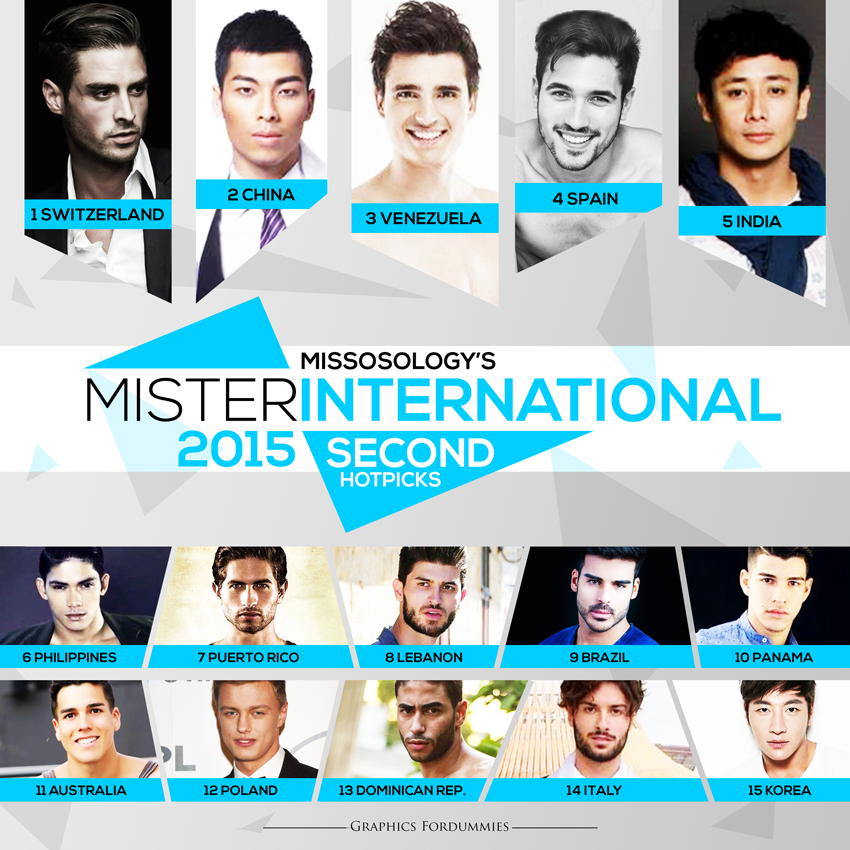 1 Switzerland, Pedro Mendes
2 China, Nan Li
3 Venezuela, Rafael Angelucci
4 Spain, Daniel Barreres
5 India, Halley Laithangbam
6 Philippines, Reniel Villareal
7 Puerto Rico, Fernando Alvarez
8 Lebanon, Farid Matar
9 Brazil, Anderson Tomazini
10 Panama, Julian Javier Torres
11 Australia, Chris Nayna
12 Poland, Rafał Jonkisz
13 Dominican Republic, Freds Rivera
14 Italy, Andrea Luceri
15 Korea, Sang Jin Lee