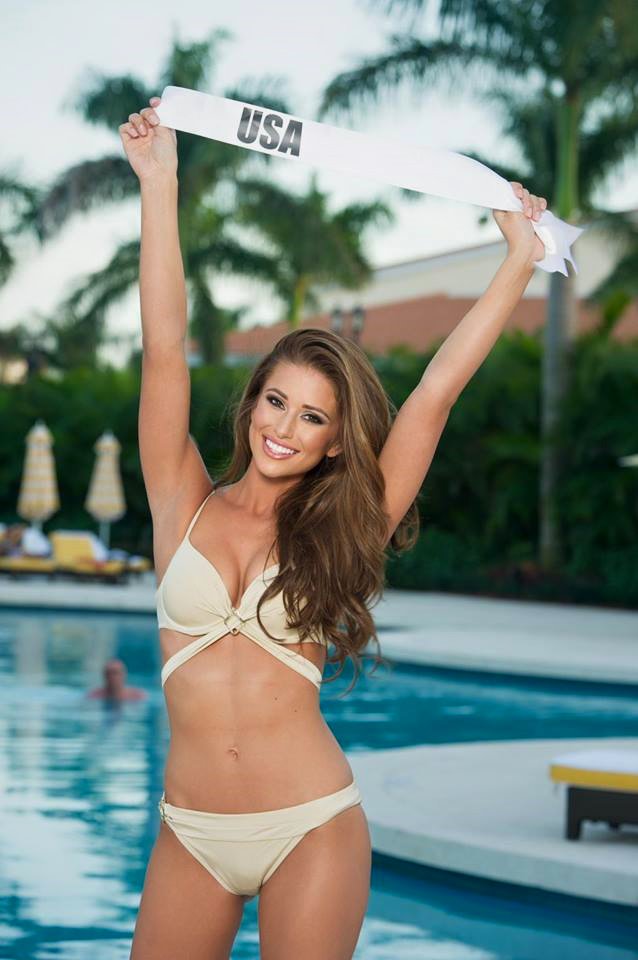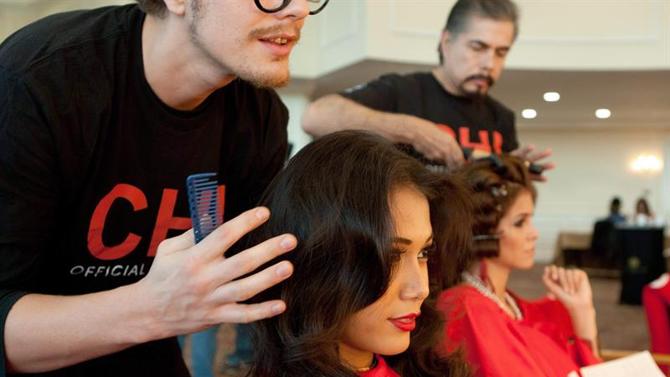 Miss Myanmar Sharr Htut Eaindra and Miss USA Nia Sanchez gets a hair makeover with CHI experts
It's the Miss Universe season once again! Isn't this exciting? The candidates are arriving in trickles in one of the most cosmopolitan and heavily Latinized city in the state of Florida – Miami! But if one thinks that the Latin American delegates are currently getting the attention, well they're not. That's because they are yet arrive and so far, the only Latina delegate spotted as of the press time is Miss Bolivia Claudia Tavel. As what we have seen in 2013, the Asian duo of Myanmar and Thailand are the early birds of the competition. Of course, the local girl, Miss USA Nia Sanchez, need not to "arrive". But she did "arrive" with all the royal aura surrounding her. Nia is not just being followed closely because she is a local girl. It is also because she is a Hispanic American competing in a pageant held in a heavily Hispanic city of her country.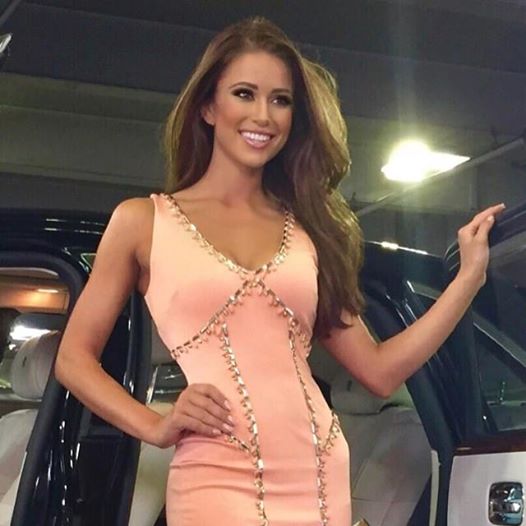 Nia Sanchez arriving in style at Miami
Another candidate that is being followed by the fans is Miss Philippines Mary Jean Lastimosa. She was spotted arriving in the United States looking glamorous and ready for the 3rd Miss Universe crown for her country. And why you say she is one of the most watched delegate? That's because her country is currently having its longest unbroken streak Top 5 finish. This year could end successfully – or tragically – for the pageant obsessed nation.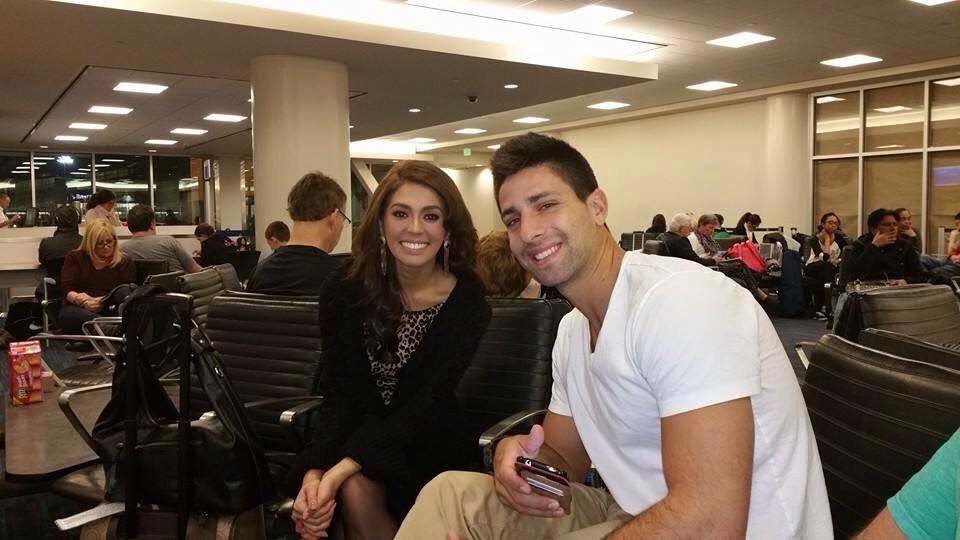 The world of Missosology meanwhile is abuzz with tall figure of Miss Thailand Pimbongkod Chankaew. Wow this girl is really really tall and that is a huge advantage for her. Her figure is phenomenal and anyone standing right next to her can be easily drowned. Pimbongkod will simply shine and Thailand will no longer be a clapper this year!
In the photo below is Miss Bolivia Claudia Tavel and Miss Hungary Henrietta Kalemen. These two nations are fresh from their spectacular performance at Miss World. Bolivia, for breaking its drought and Hungary for placing its highest placement in any of the Big4 pageant. The question is, will they deliver the same spectacular performance here at Miss Universe?
Meanwhile, it is nice to see Kenya back at the pageant. Gaylyne Ayugi is the first Kenyan delegate at Miss Universe since 2005. Meanwhile, Miss Tanzania Nale Boniface was also spotted as one of the early birds and it is great to see her this early because she was actually just filling in the position vacated by an injured original winner.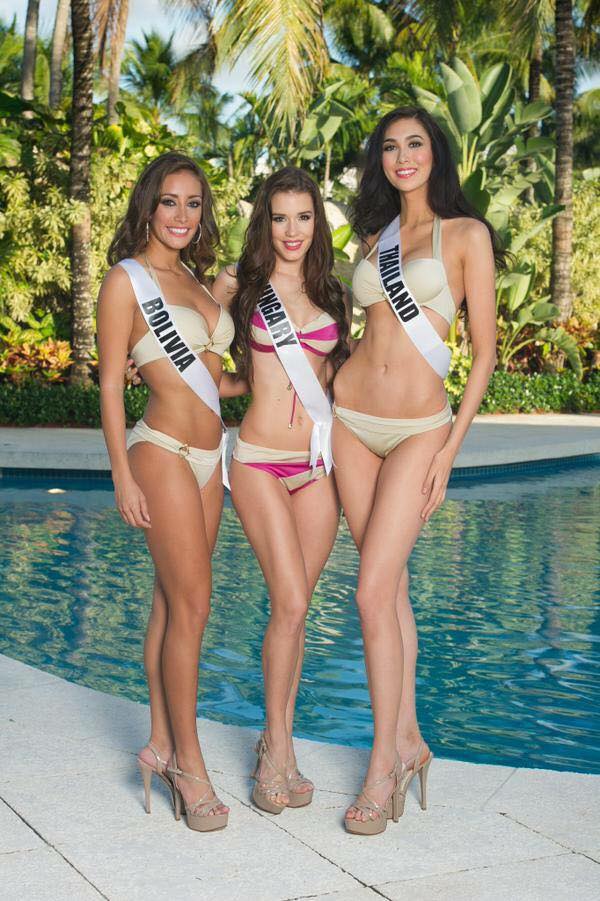 Miss Bolivia Claudia Tavel, Miss Hungary Henrietta Kalemen and Miss Thailand Pimbongkod Chankaew
Soon to arrive is Miss South Africa Ziphozakhe Zokufa (see photo below) who looks radiant and fabulous in her official departure photos released by the Miss South Africa organization. Will the victory of Rolene Strauss a great advantage to Ziphozakhe? Maybe, but there is no denying that with own merits alone, she is the best African delegate we've seen so far. Another victory for South Africa? Why not! We shall then call 2014 as the Year of the Mzanzi!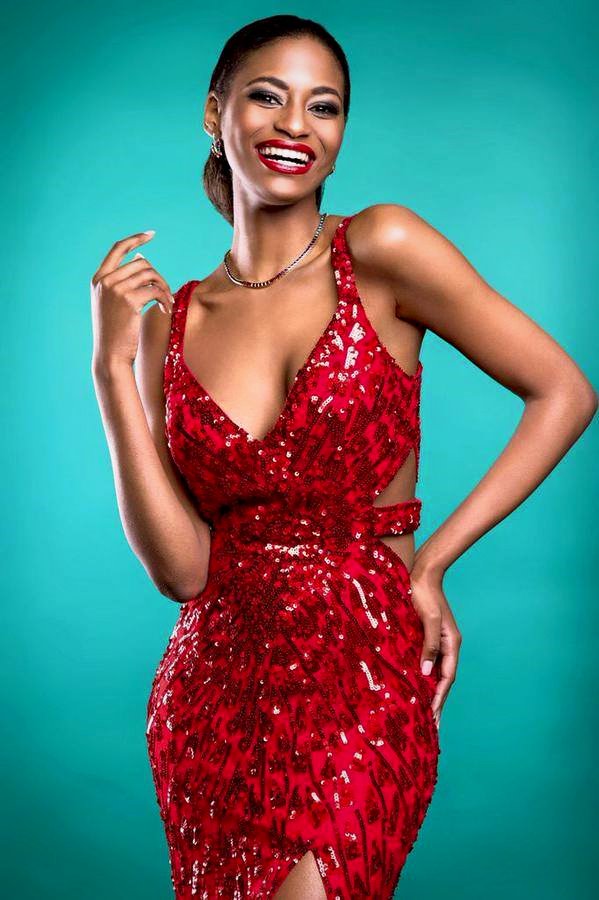 As more and more delegates are arriving, we will soon see who are shining and who are not. It is unbelievable that we are already in another exciting season. The olympics of beauty may have suffered some setbacks after "skipping" a year but we will call this edition of Miss Universe as Miss Universe 2014. Let the competition and the excitement begin!
What are your impressions so far of the delegates? Share your thoughts at the comment box below!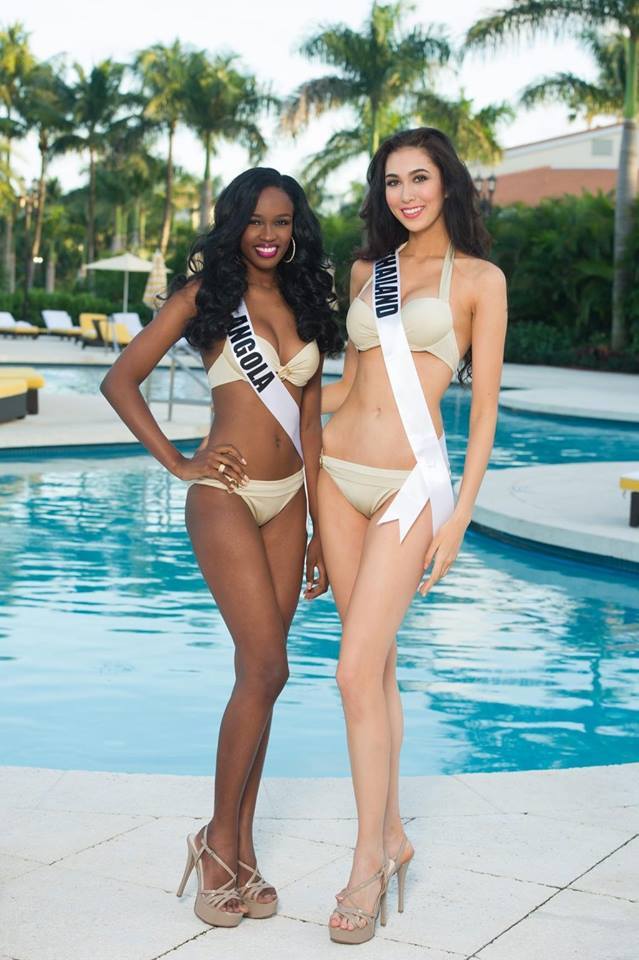 Miss Angola Zuleica Wilson and Miss Thailand Pimbongkod Chankaew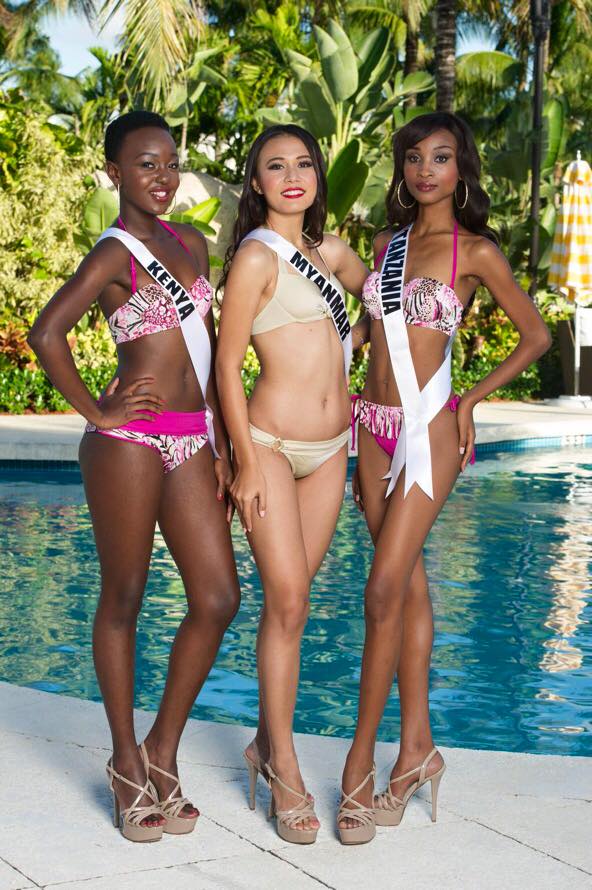 Miss Kenya Gaylyne Ayugi, Miss Myanmar Sharr Htut Eaindra and Miss Tanzania Nale Boniface
Miss USA Nia Sanchez