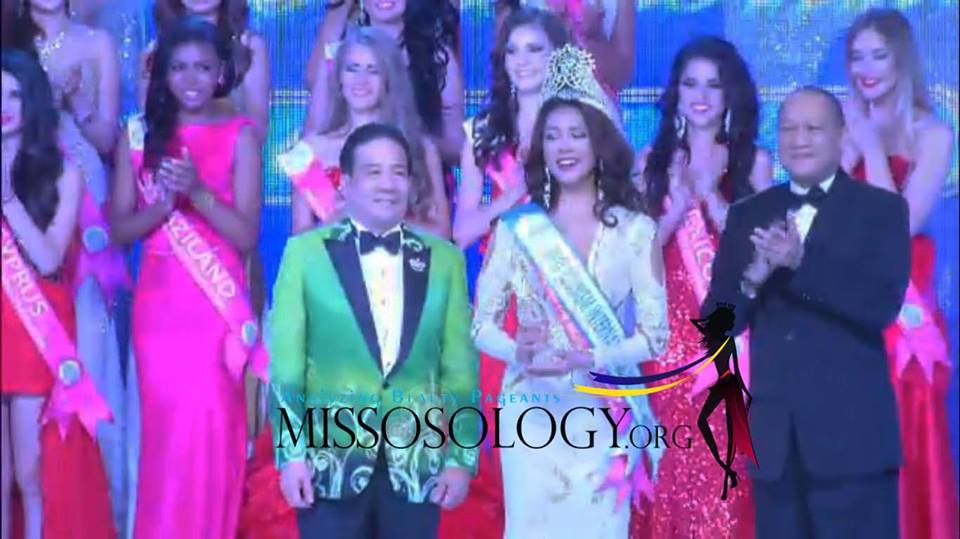 17th edition of the Miss Tourism International 2013, was held on December 31, 2013 at the in Putrajaya Marriott Hotel, IOI Resort City, Sepang Utara, Kuala Lumpur, Malaysia.  Miss Philippines Angeli Dione Gomez of Cebu was crowned the new Miss Tourism International 2013.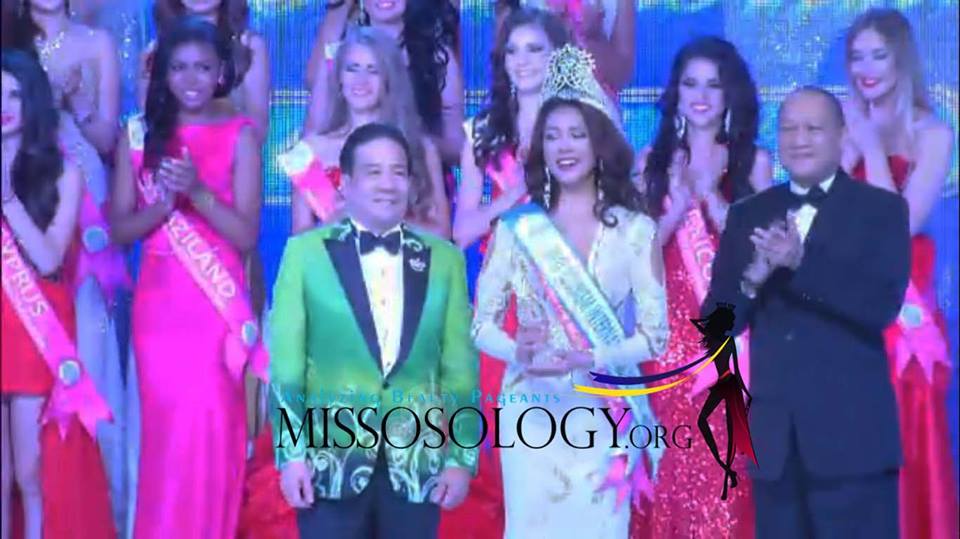 It was the second back to back victories in Miss Tourism International History the first was in 1998 at 1999 were Poland got its back to back. Last year winner is Rizzini Alexis Gomez Miss Tourism Internationa from the Philippines.  But outgoing titleholder Rizzini Alexis Gomez was not able to crown her fellow Filipino Beauty Queen, because before the announcement of the winner the organizers told the audience that Rizzini have a high fever that night.
WINNER – PHILIPPINES – Angeli Dione Gomez (Miss Tourism International 2013)
1st Runner-up – THAILAND – Sunidporn Srisuwan (Miss Tourism Queen of the Year International 2013)
2nd Runner-up – AUSTRALIA– Sarah Czarnuch (Miss Tourism Metropolitan 2013)
3rd Runner-up – DOMINICAN REPUBLIC – Michelle Alexis Torres (Miss Tourism Global 2013)
4th Runner-up – MALAYSIA – Thaarah Ganesan (Miss Tourism Cosmopolitan)
: ::Top 10 Finalist:: :
Vietnam – Phan Hoang Thu
Bosnia & Herzegovina – Aleksandra Kovacevic
Ukraine – Oleksandra Timonina
Portugal – Sara Monica Matias da Silveira
Zimbabwe – Dananai Ratiozo Chipunza
: ::Top 20 Finalist:: :
Bahamas
Brazil
Canada
China
Czech Republic
Guatemala
Hong Kong
Indonesia
Singapore
Uganda
: ::Miss Tourism International 2013 Special Awards:: :
Miss Proton Elegance – Portugal
Miss Kinohimitsu Beautiful Skin – Singapore
Miss Friendship – Uganda
Best in Talent – Armenia
Miss Tourism International 2013 Great Ambassador Award – Hongkong
Miss South East Asia 2013-2014 – Vietnam
Miss Beverly Wilshire Gorgeous – Indonesia
Miss Portrait Queen – Romania
Miss Focus Point Dazzling – Poland
Miss Charity Queen – Korea
Miss KL Sogo Trendsetter – Australia
Miss Avant Garde i-City – Malaysia
Miss Poh Kong Glamour – Australia
: ::Best in National Costume Awards:: :
Winner – Mexico
Top 5 Best in National Costume – Thailand, Indonesia, Korea, Philippines & Mexico
Congratulations to the Winners!
(Center) Angeli Dione Gomez  wins Miss Tourism International 2013 from the Philippines in Kuala Lumpur, Malaysia