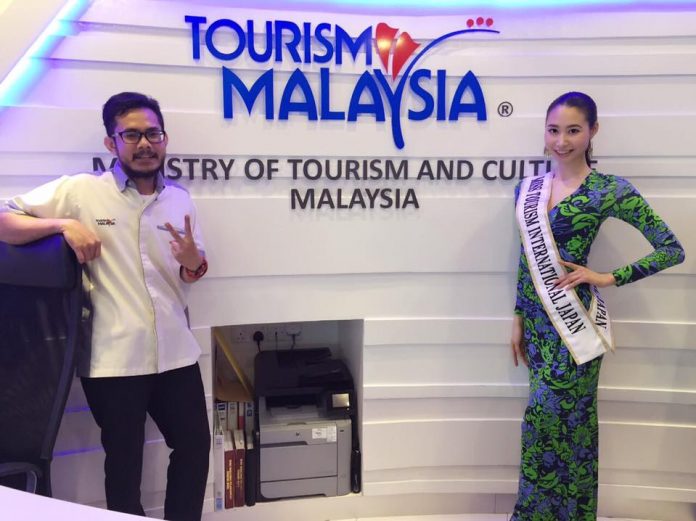 It's been more than a year of waiting!  26-year-old Mao Kaneko, who was supposed to represent Japan at the Miss Tourism International 2015 in Vietnam, will finally be able to accomplish her long time dream of representing Japan in a prestigious international beauty pageant.
"I am so excited!  Finally I can carry the sash of Japan in an international stage," says Mao, who went to Malaysia a few weeks ago for a personal tour, in preparation for the Miss Tourism International pageant.  She purposely flew to Kuala Lumpur in order to understand Malaysian culture before she starts competing with more than 60 equally beautiful delegates from around the world.
Asked why did she not give up on competing for the Miss Tourism International, she replied with positive enthusiasm that she truly values the title given to her after being declared as Miss Grand Japan 2015 1st Runner-up, which was under the directorship of Mr. Stephen Diaz back then.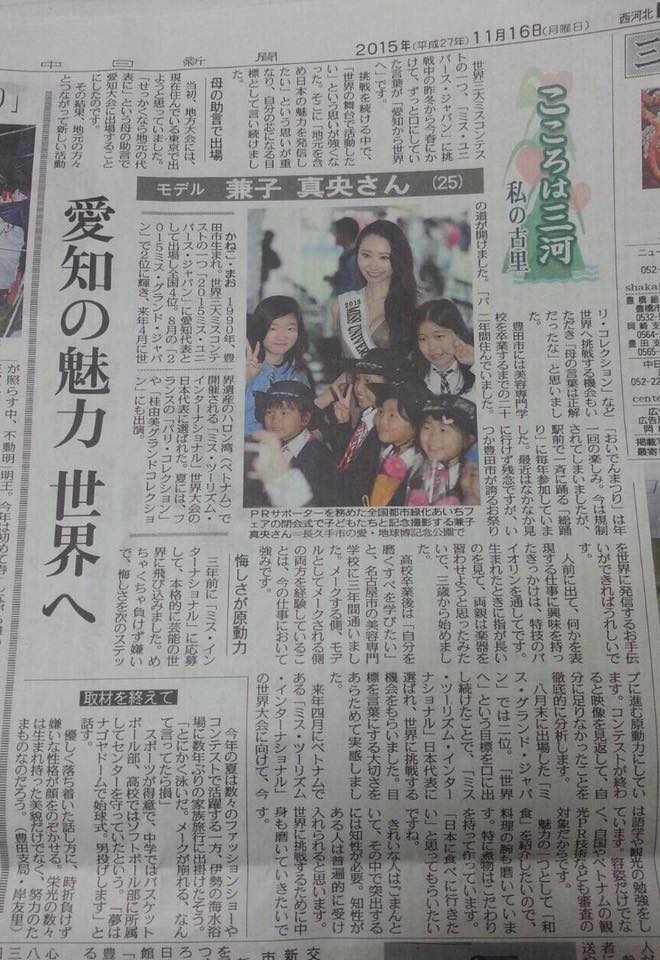 "I already started my small advocacy as a tourism ambassador for Nagoya City and Aichi Prefecture, where I am originally from.  I did not want to compete in any other pageant aside from this. So I waited for one year because I believe that Japan has a lot of things to offer to our southeast Asian friends, and vice versa," adds Mao.
Mao is no stranger to pageantry.  After competing at Miss International Japan 2014 and Miss World Japan 2014, she went on to compete as Miss Aichi during the 2015 Miss Universe Japan contest, won by Ariana Miyamoto.  Out of the 45 finalists, she was declared 3rd Runner-up, and just when we thought that it was the end of the line for her, she competed at Miss Grand Japan 2015, and the rest was history.
"I have learned a lot during the past two years of being in local pageantry.  Right now, I am active as a fashion model and a pageant coach for girls who are competing at Miss Universe Aichi and Miss Universe Tokyo.  I have made a lot of business connections, which are beneficial for my mission which is to promote local tourism.  It will be my pleasure to expand my horizon  on a global level, should I win the Miss Tourism International title in Malaysia," she says during a phone interview prior to her departure two days ago.
Mao is focusing right now to promote Tokyo Olympics, which will be held in 2020.  Japan is eyeing on tourism as a major player in the national economy by 2020.  Malaysia, which is also aiming to become a major international tourist attraction by 2020, with a target of 36 million foreign tourists, has this common agenda with Japan.
"I believe that we can achieve these goals on a mutual basis.  Japanese retirees are looking at Malaysia as a good place for post-retirement, and young people are becoming interested with the mix of Malay, Chinese and Indian cultures in Malaysia, as well as the jungles of Borneo.  On the other hand, Malaysians can always visit Japan and see the beauty of our four seasons." she added.
Miss Tourism International 2016 will be held on December 31st at the Marriott Hotel in Putrajaya.