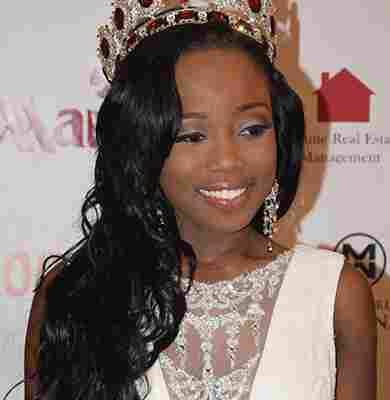 Amid the cheering and ecstatic crown, Lisa Punch was crowned as Miss World Guyana 2015 in an event held on June 27. The US-based songbird was crowned by outgoing beauty queen Rafieya Husain and soon Lisa will jet off to Sanya, China to compete at Miss World 2015 pageant. Also in attendance at the ceremony held at Marriott Hotel is Ruqqayah Boyer who represented Guyana in Miss World, Miss Universe and Miss International pageants.
Lisa, a 23 year old talented beauty, have participated in several American talent shows and once came under fire after describing her country as a poor nation. She will try to surpass the Top 10 finish of Rafieya last year and she could largely rely on her singing talent to get noticed at the Miss World pageant.
Guyana had a golden run at Miss World from 1966-1971 where its delegates landed as semifinalists and runners-up. It then went into hiatus for several years before briefly returning in 1988, 1989 and 1999. Since 2001, Guyana has participated in the pageant in a yearly basis but has never landed in the semis until last year.