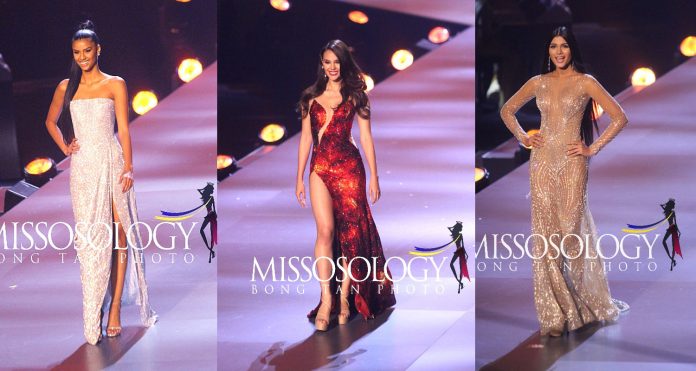 Relive the glitz and the glamor of the Miss Universe 2018 Top 10 gown competition! Whether it's the form fitting Galluzi e Gini creation used by Miss South Africa Tamaryn Green or Miss Vietnam H'Hen Niê's gown from Linh San Couture, gowns at Miss Universe 2018 Top 10 were truly world-class. Oh, and don't forget the oozing red dress of Miss Philippines Catriona Gray designed by Mak Tumang! The gown was inspired by the lava from the well-known volcano found in Catriona's maternal hometown.
But of course, as this is a beauty pageant, there are some controversies. Miss Puerto Rico Kiara Liz Ortega was supposed to wear a red gown by Jose Karlo but at last minute switched to a Sherri Hill gown where some opined it doesn't fit her well. Meanwhile, Miss Costa Rica Natalia Carvajal's blue gown was criticized heavily by commentator Carson Kressley but to be fair Natalia carried it well.
Check out the photos snapped by Missosology.Org's very own Bong Tan. Which one is your favorite?