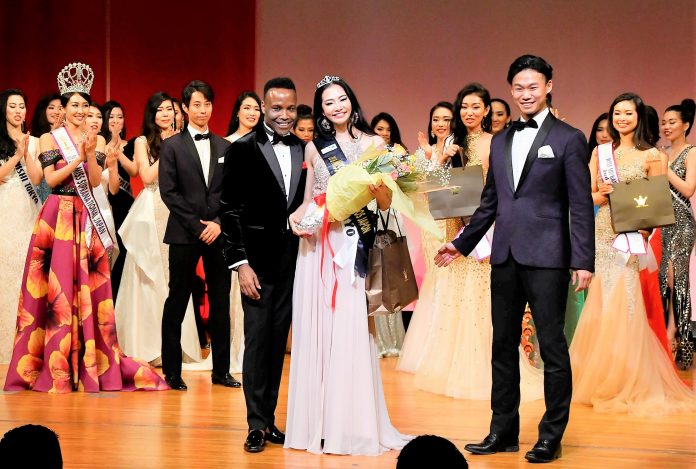 Niigata-native Haruka Komagata (26) was recently crowned as Miss Continentes Unidos Japon 2018, at the conclusion of Miss Supranational Japan 2018, held in Tokyo last May 6th.  Competing with 28 other hopefuls from all over Japan, the Tokyo-based professional model wowed the judges, which earned her the right of representing Japan in the prestigious international pageant.
Komagata was also adjudged as the People's Choice Award winner after garnering the most number of likes in the official Facebook, Instagram and Twitter accounts of Miss Supranational Japan.
"I am where I am right now because of the people who have been supporting me, especially my mother and grandmother.  I wish they could join me in Ecuador when I compete for the crown, but sadly they cannot go due to an important family gathering," she shared during a brief interview.
The pasarela walk and English conversation are two of the things that she wants to improve en route to her quest for the ultimate crown.  She will also study current events, as well as basic information on Ecuadorian culture, food and the Spanish language.
Japan has failed to place in the last two editions of Miss Continentes Unidos, but they had managed to finish in the Top 10 in 2015, courtesy of Anri Okane. The 2018 edition of Miss United Continents will be held on September 22nd in the vibrant Ecuadorian financial hub, Guayaquil City. /Stephen I. Diaz