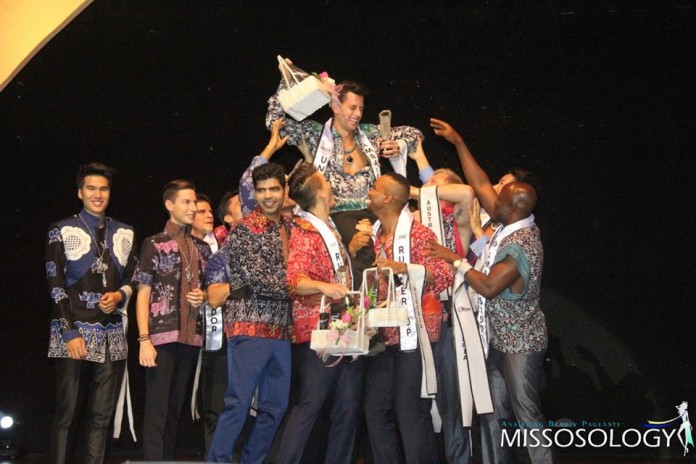 Mister Puerto Rico, Christian Ortiz won the inaugural Mister Universal Ambassador on November 11 at Gedung Kesenian Cak Durasim, Surabaya Indonesia.
His court included 1st runner-up Brett Stratton of Oceania Federation and 2nd runner-up Izuchukwu Anoliefo of Nigeria. Completing the Top 5 were the delegates from India & Indonesia.
The Top 10 semifinalists were Misters Thailand, Myanmar, Peru, Cambodia and the Philippines.
The continental ambassadors are Mr Denmark (Europe), Mr Myanmar (Asia), Mr Liberia (Africa), Panama (Americas) and Oceania Federation (Oceania).