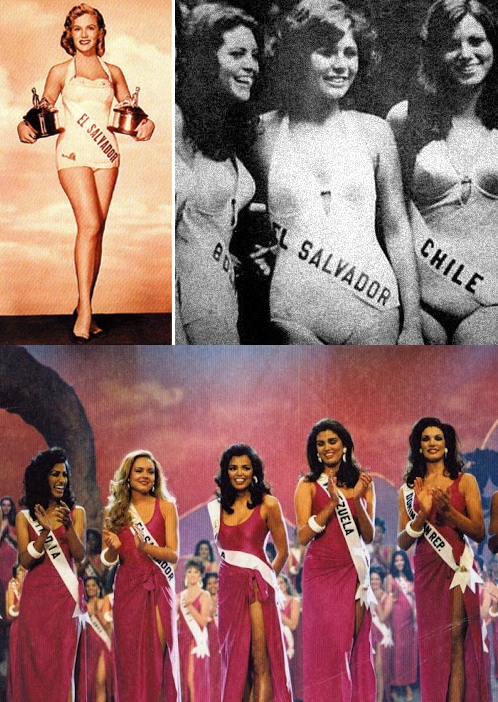 Unfortunately, not a single El Salvadorean beauty has ever won the Miss Universe crown. But this is not to say that El Salvador [Big4 Rank # 70] is not without any Miss Universe semifinalist. Here's a quick look on what El Salvador achieved at the Miss Universe pageant.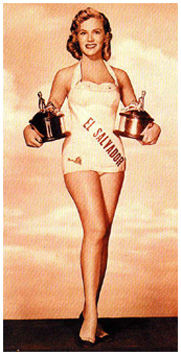 Maribel Arrieta Gálvez is holding two trophies. One for Miss Congeniality award and the other for her 1st runner-up! She is the closest that El Salvador can get to the crown. Maribel yielded to Hillevi Rombin of Sweden.
Maribel also used a lavish colonial style national costume – the norm of the 50s among Latinas. That pre-Columbian costumes that are prevalent today among Latinas were largely unheard of during that time.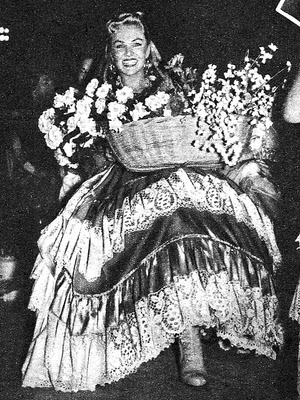 Elena Carmen Figueroa (above, in her official Miss Universe 1975 photo and below, with other Latinas) was actually the host delegate. Her placement as one of the semifinalists was largely seen as a courtesy towards the host nation – a practice prevalent at Miss Universe way into the 90s. Elena never advanced to the Top 5, where Finland's Anne Marie Pohtamo eventually triumphed.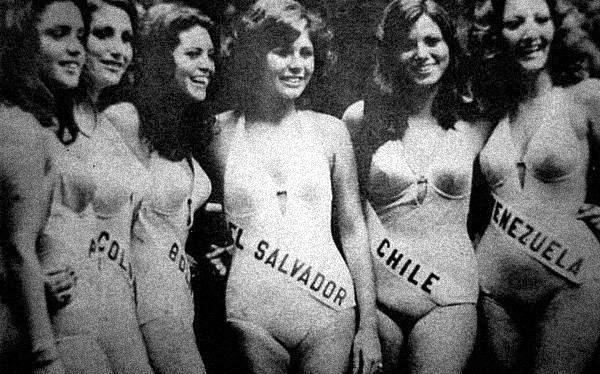 After long wait – two decades to be exact – El Salvador came out from nowhere to clinch a spot at the semis of Miss Universe 1995. Eleonora Beatrice Corrillo (above, second from the left), a stunning blonde with Latina features was a surprise semifinalist. She was proven to be a great conversationalist wowing the judges with her concept of beauty pageants as well as her palm reading skills. She easily topped the semis interview. She was after all, a class valedictorian. Unfortunately, she was dragged by her swimsuit and gown performance where she ranked at the bottom on both segments.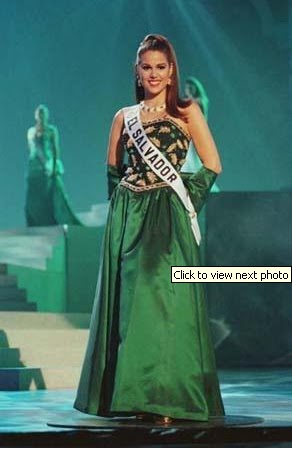 In 1996, Milena Mayorga was a great follow up to Eleonora. Milena was also great at interviews where she placed 4th. Her green gown (photo, above) gave her a decent 5th place but it is in swimsuit where she suffered the most pushing her on the 10th place. She missed the Top six by the narrowest of margin where Miss Mexico Vanessa Guzman prevailed by a mere 0.007 points!