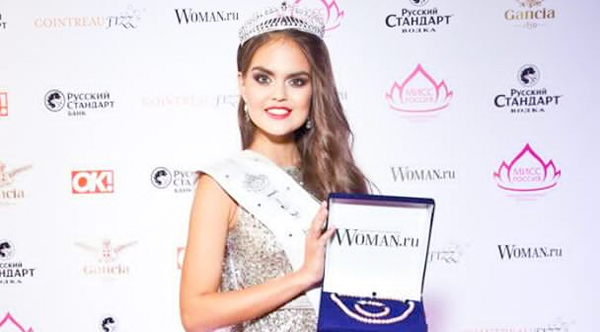 The first runner-up of the Miss Russia 2015 contest, Vladislava Evtushenko, has been appointed to represent Russia at the Miss Universe 2015 contest. According to the official announcement by the Miss Russia Organization, the Miss Universe pageant will be held on December 20, a day after the Miss World contest.
Normally, the winner of Miss Russia contest competes both at Miss World and Miss Universe. However, because of the schedule conflict, the Miss Russia organization prioritzed Miss World over Miss Universe.
Vladislava Evtushenko is 19 years of age and is from the small village of Chita. She stands 5'8″ and is currently living in St. Petersburg studying psychology. She is interested in geology, dancing and tennis.
Russia is currently ranked as No. 39 at the Big4 Ranking [CLICK HERE] and boasts one Miss Universe crown. Although later dethroned, Oxana Fedorova won the Miss Universe 2002 title. Russia, in its current name, first participated at Miss Universe in 1994. Previously it was represented under the name Soviet Union or USSR.