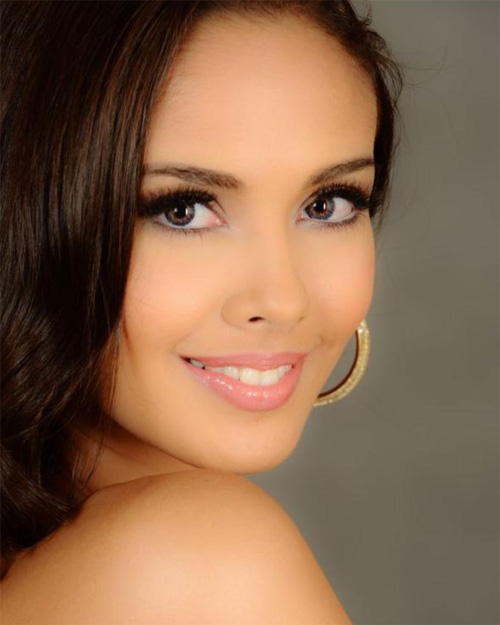 – 3rd PLACE –
PHILIPPINES WORLD
(Megan Young)
Ines Ligron – 1st
Tomas Haberl – 3rd
Rafa Delfin – 3rd
Donald West – 4th
Peter Sereno -3rd
Madusha Mayadunne – 4th
Yael Markovich – 3rd
Steve Haynes – 3rd
Internet Poll – 2nd
TOTAL POINTS:  76
Megan Young's entry into the pageant world is one of the best things that ever happened in Philippine pageant history.  She was hyped to death, and supported by many believers, even when speculations about her rumored application for Bb. Pilipinas (the pageant that crowns the Miss Universe Philippines winner) started to spread in Missosology.  When news broke out that she was not accepted to compete at the Philippines' premiere beauty pageant, a lot were disheartened.  Not everyone knew that Megan had already cleared that rumor, and that, she actually did not apply for Bb. Pilipinas, and that, her real goal was set on the Miss World Philippines crown.  The rest was history.

A few weeks after winning her national title, she became an instant favorite in Indonesia.  Local and international fans alike were expecting her to do well in all of the events leading to the pageant night.  She delivered.  The Philippines won their first ever Miss World crown in Bali, and a lot of her fans were jubilant and ecstatic about it.   Because of this triumph, Megan Young's local showbiz career may have been temporarily interrupted, but, when she comes back, she'll surely be able to capitalize on her newly found fame.  But of course, she has to finish her reign first as Miss World, and we all know that she is doing exceptionally well, raising funds for various charity works that benefit the less fortunate.

In the meantime, in a sea of equally lovely and unforgettable beauties from the BIG 4 Pageants, Megan Young emerged as one of the Top 3 Timeless Beauties for 2013!  And at third place, here's another reason for her country to be truly proud of!