Let me begin by saying that I am not a fashion critic.  In fact, I have never written a fashion critique in my entire life.  But here at Missosology, we are always exposed into a world where fashion experts contribute their valuable opinions about the wardrobes that pageant girls wear during pageant events.  Because of that, I did start to feel the need to be more keen and observant when it comes to the fashion standard at Miss International.
Having been involved with Miss International since 2003, I have observed since then how the organization highly values the fashion sense of each of the delegates.  This is especially true to those who are being considered as front runners.  In fact, it is through the physical apprearance and presentation where the initial impressions are being made.  If one fails to impress the Japanese guests during the dinner parties, it simply means that the delegate has failed to make a good impression.  And mind you, when it comes to this aspect, the country sash does NOT matter at all.  Most people are even impressed when a small or unknown country suddenly becomes the apple of everyone's eye.  During Miss International's exclusive parties, this may result into a favorable thing to a particular delegate.  Exchange of business cards will happen, and a future partnership may bloom henceforth.
Delegates who are really serious about winning know exactly what to do.  After getting the schedule of activities from their respective national director, they begin to plan ahead.  They schedule which wardrobe is appropriate for which event, and what to wear during important social functions, such as the welcome parties and cultural immersions.  Suffice to say that it is through these events that some of the members of the board of judges are secretly evaluating the delegates for their short list.
During the day-to-day activities, who have been the "buzz of the town" when it comes to being a fashion icon?  Here they are!
No. 10
PHILIPPINES.  Maria Angelica De Leon knows exactly what looks flattering on her.  She has an exemplary taste when it comes to her wardrobe selection.  Being a celebrity in her home country is indeed an advantage because she can get the best dresses from famous designers.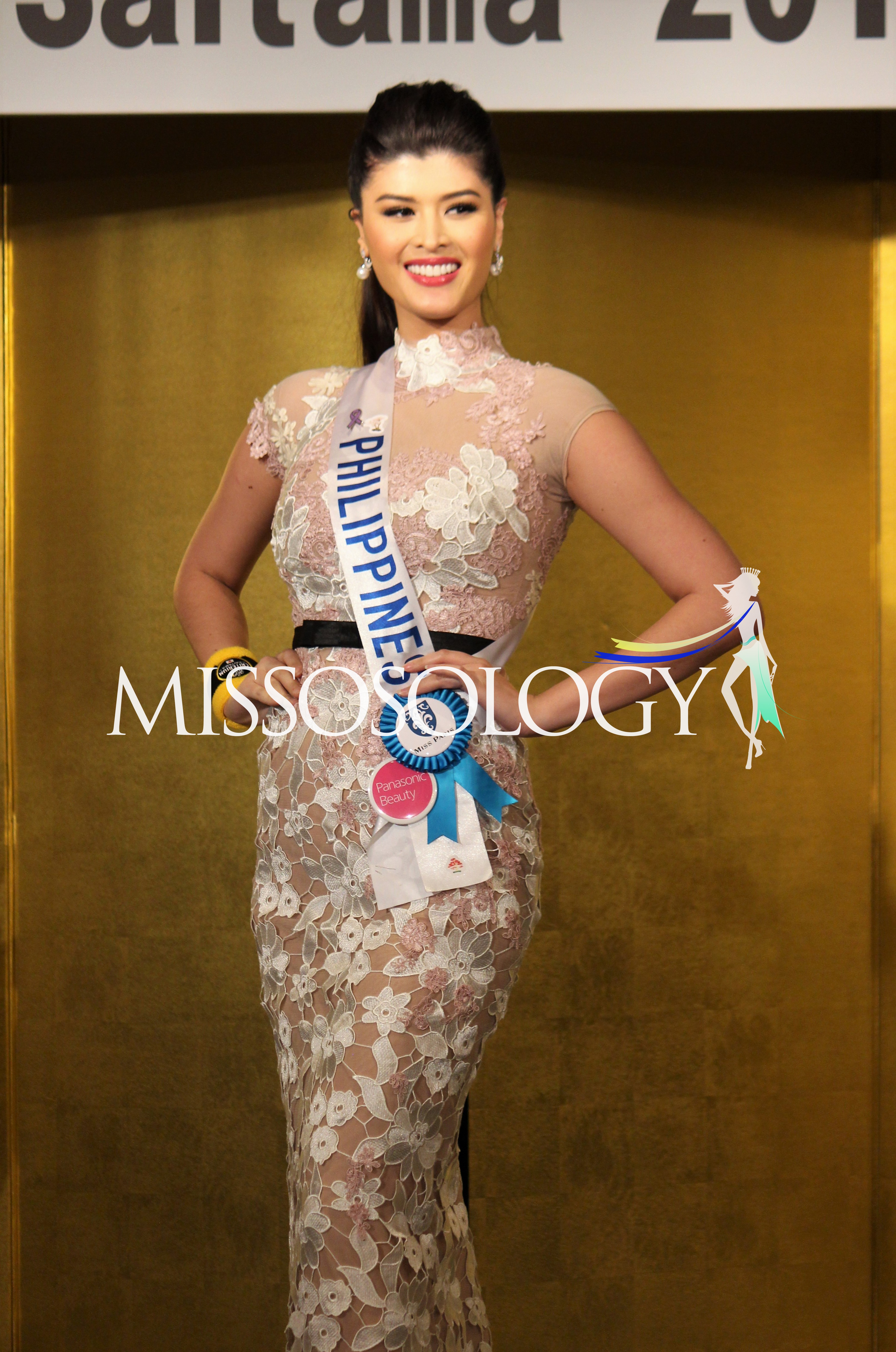 ---
No. 9
JAPAN.  Natsuki Tsutsui is one of a kind.  Honestly, we have never met a Japanese delegate who is as confident and prepared as Natsuki.  She swayed away from the traditional dull fashion sense of her predecessors.  Have you ever wondered where she mostly got those amazing dresses?   Yes, they are from the Philippines!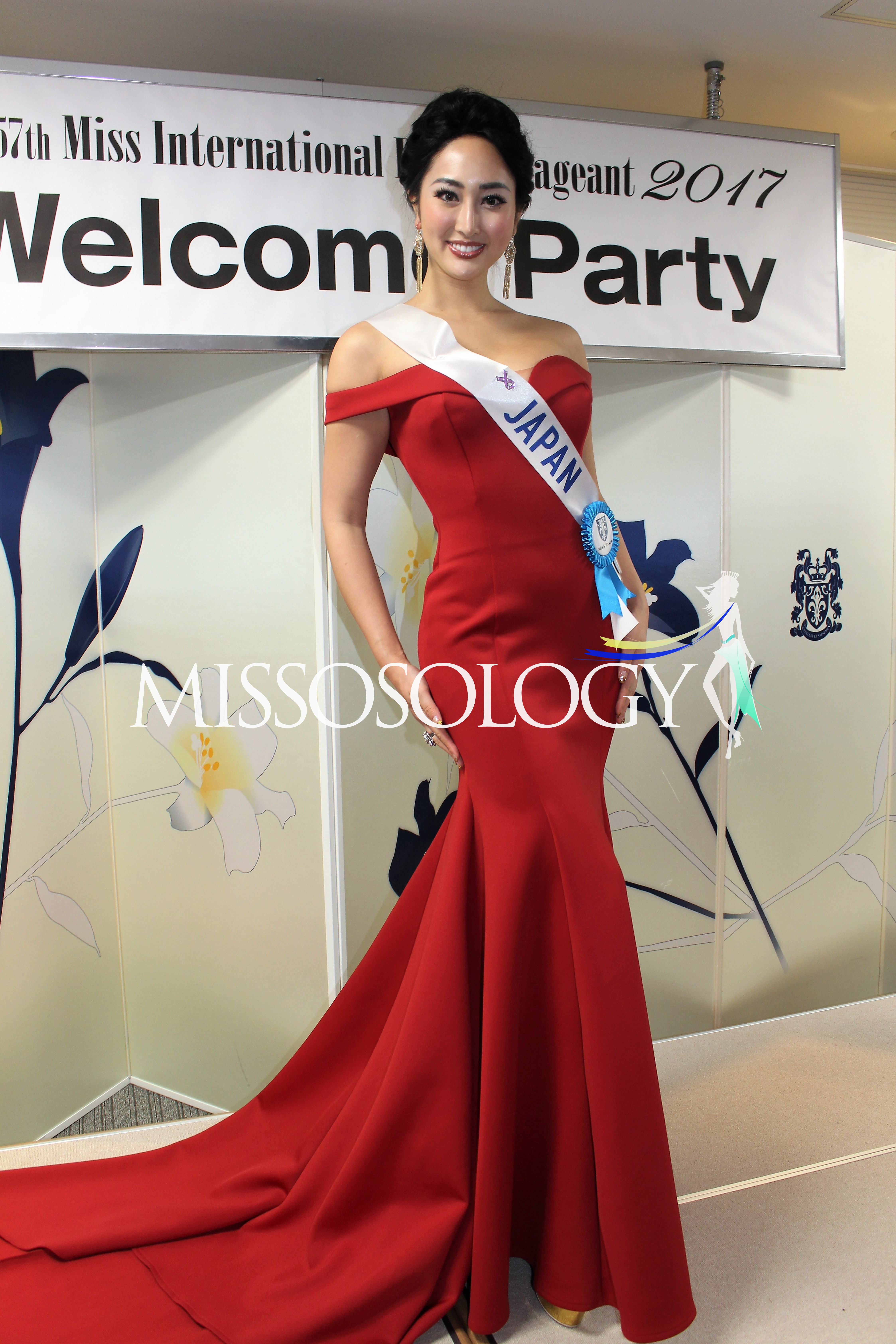 ---
No. 8
PERU.  Tiffany is amazing!  Her overall look is always on point, and she knows how to carry her gowns and wardrobes with ease and sexiness.  She seems to have an endless supply of eye-catching accessories which further accentuate her exotic beauty.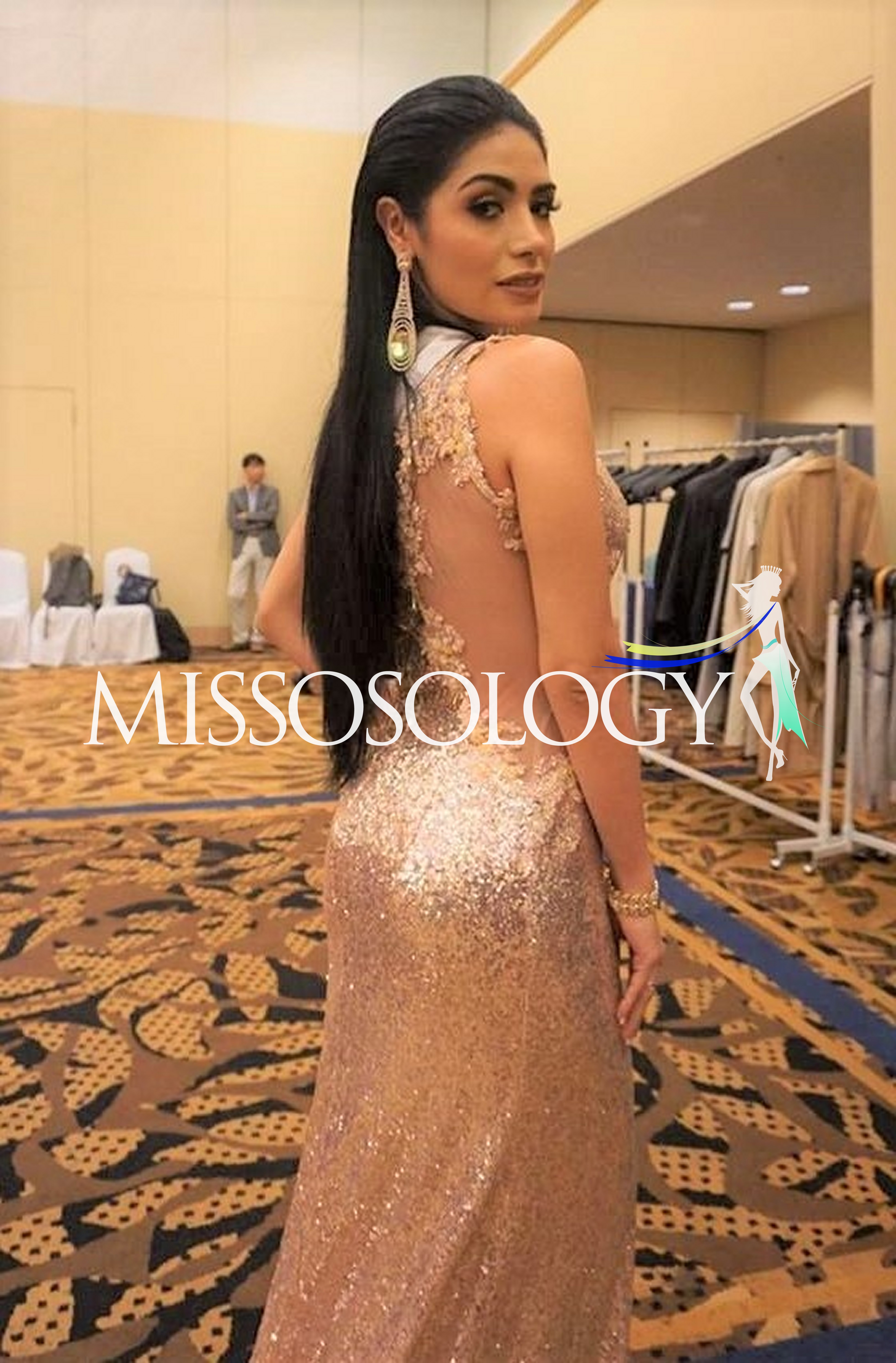 ---
No. 7
INDONESIA.  Kevin is smart.  She knows when to wear the right clothes for the right occasion.  When it comes to dinner functions, she has reserved the kebayas to emphasize her Indonesian heritage.  These kebayas also make her look even more elegant and sophisticated.  During regular days, she switches to modern look and still look regal.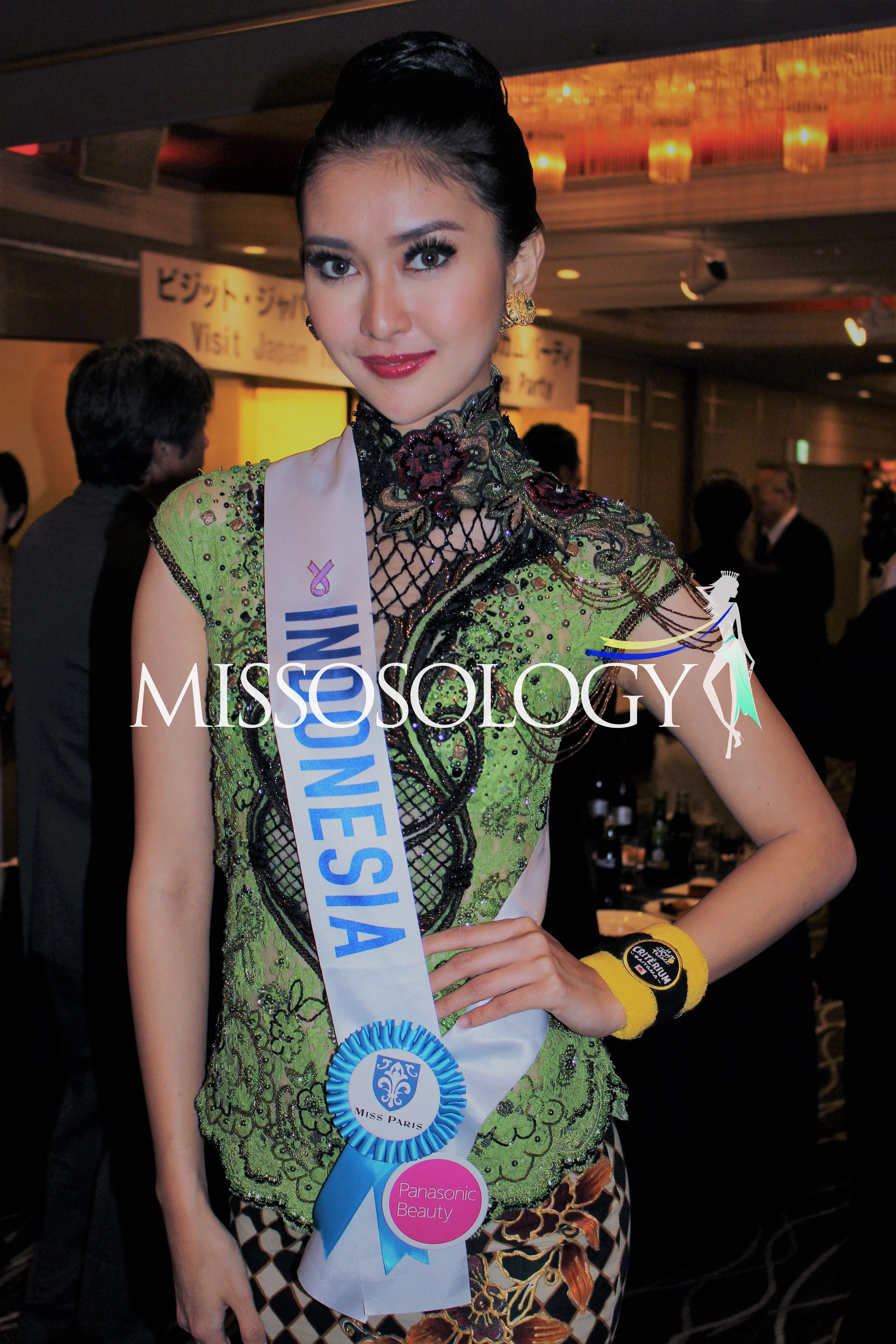 ---
No. 6
EL SALVADOR.  Speaking of elegance and sophistication, one should not miss this beautiful delegate from Central America.  She exudes confidence and poise. When it comes to color coordination, she seems to be a master of it all!  From the shoes to the accessories, she definitely knows how to mix them well!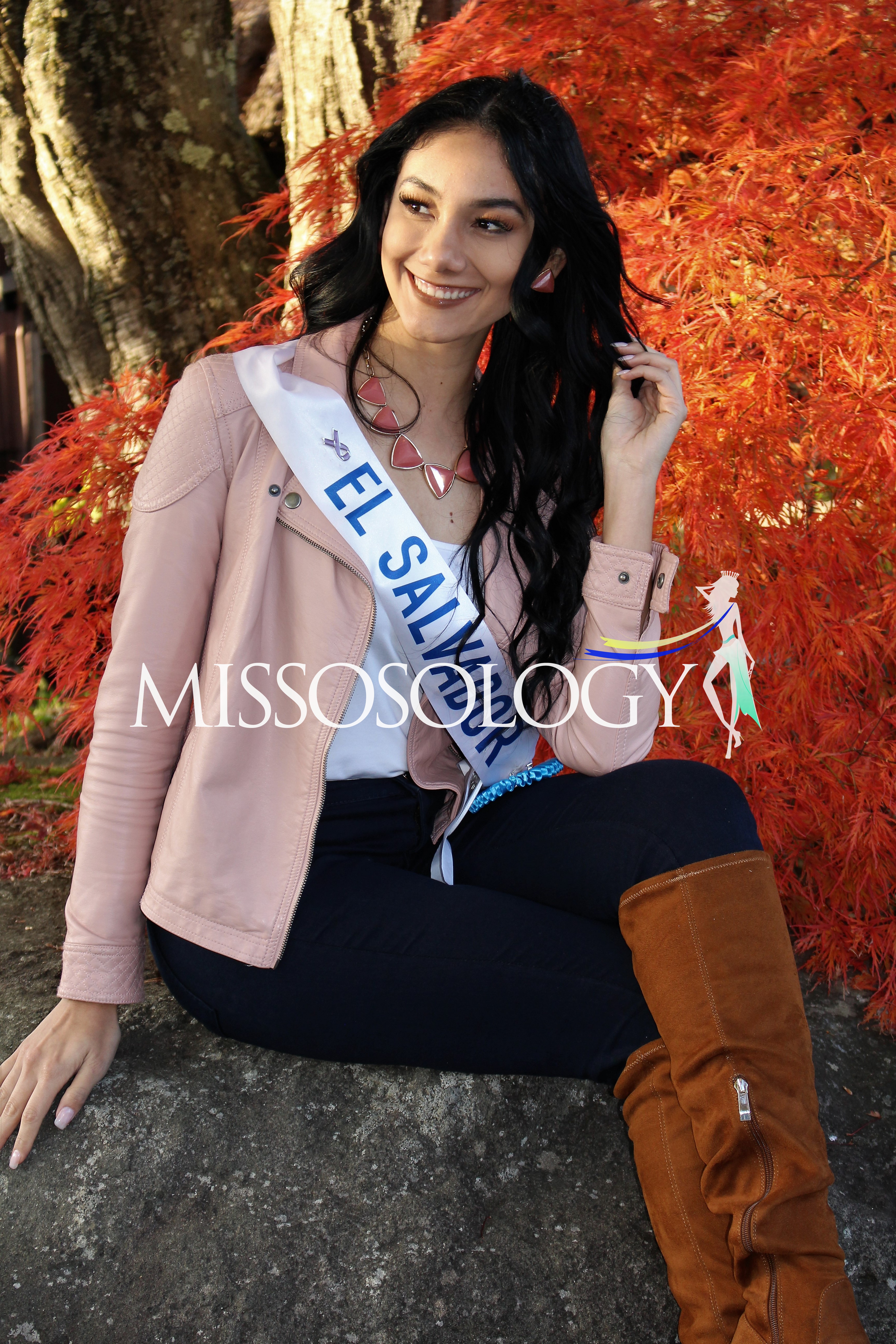 ---
No. 5
LITHUANIA.  Who could forget Patricija at the welcome party with that simple black and beige long gown that made her look like she was ready to slay anyone on a red carpet?  Aside from that, she has always been one of the best dressed in the daily activities, so we wonder what else is in store for the final night!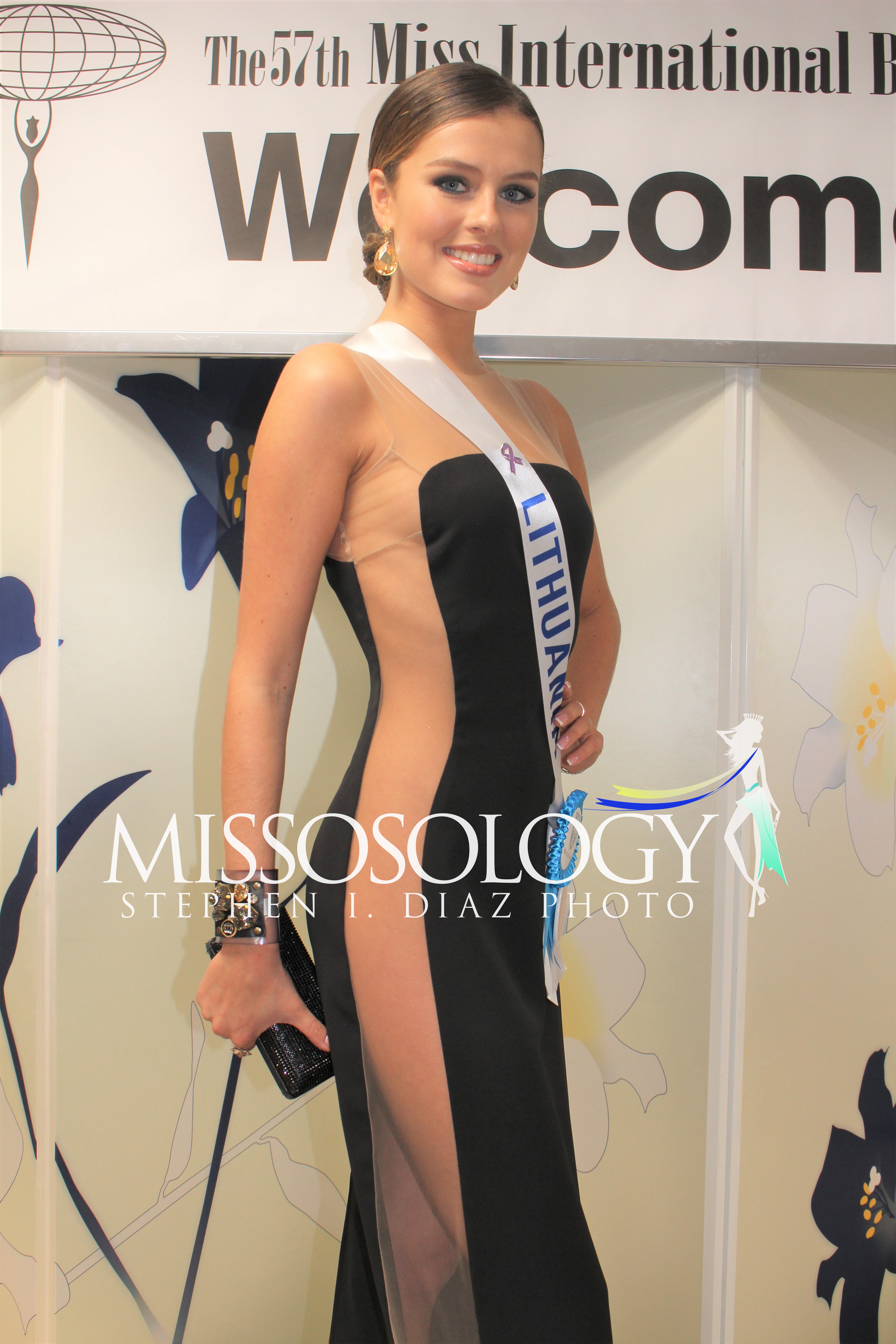 ---
No. 4
CURACAO.  Chanelle is no doubt the darling of the crowd.  Wherever she goes, she commands attention.  Aside from her towering height, her fashionable clothes are always above par.  You will notice her from head to toe.  She knows which color compliments her beautiful skin tone. She also knows the kind of cut that can highlight her best assets, like her amazing legs!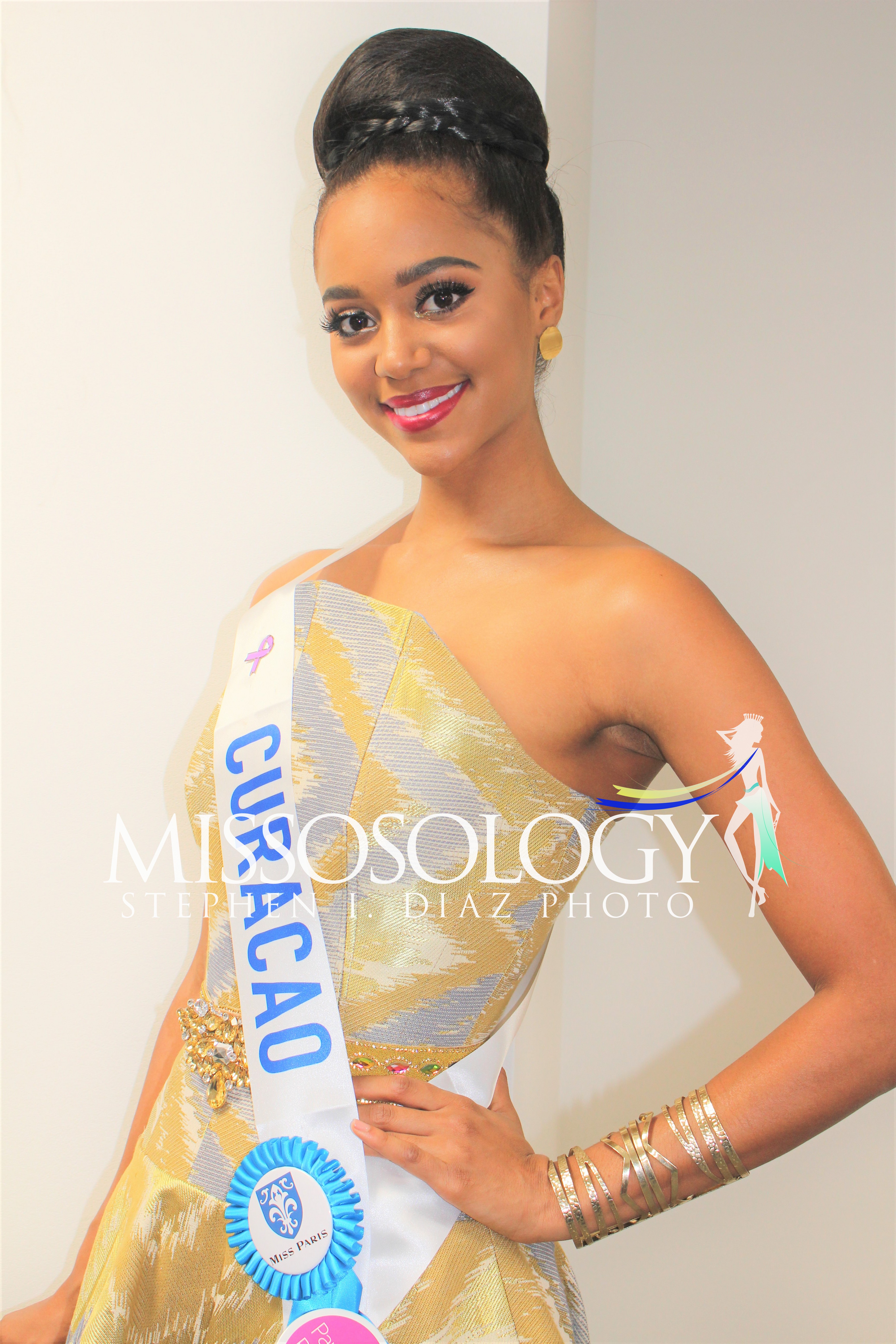 ---
No. 3
VENEZUELA. Do we even need to justify her inclusion?  Ever since Miss World 2016, Diana has been one of the most fashionable Miss Venezuela delegates we have ever seen.  She has the grace and elegance that can make any dress she wears look even more expensive.  From the daily wardrobes, the cocktail dresses to the evening gowns, she is always one of the few who can catch anyone's attention.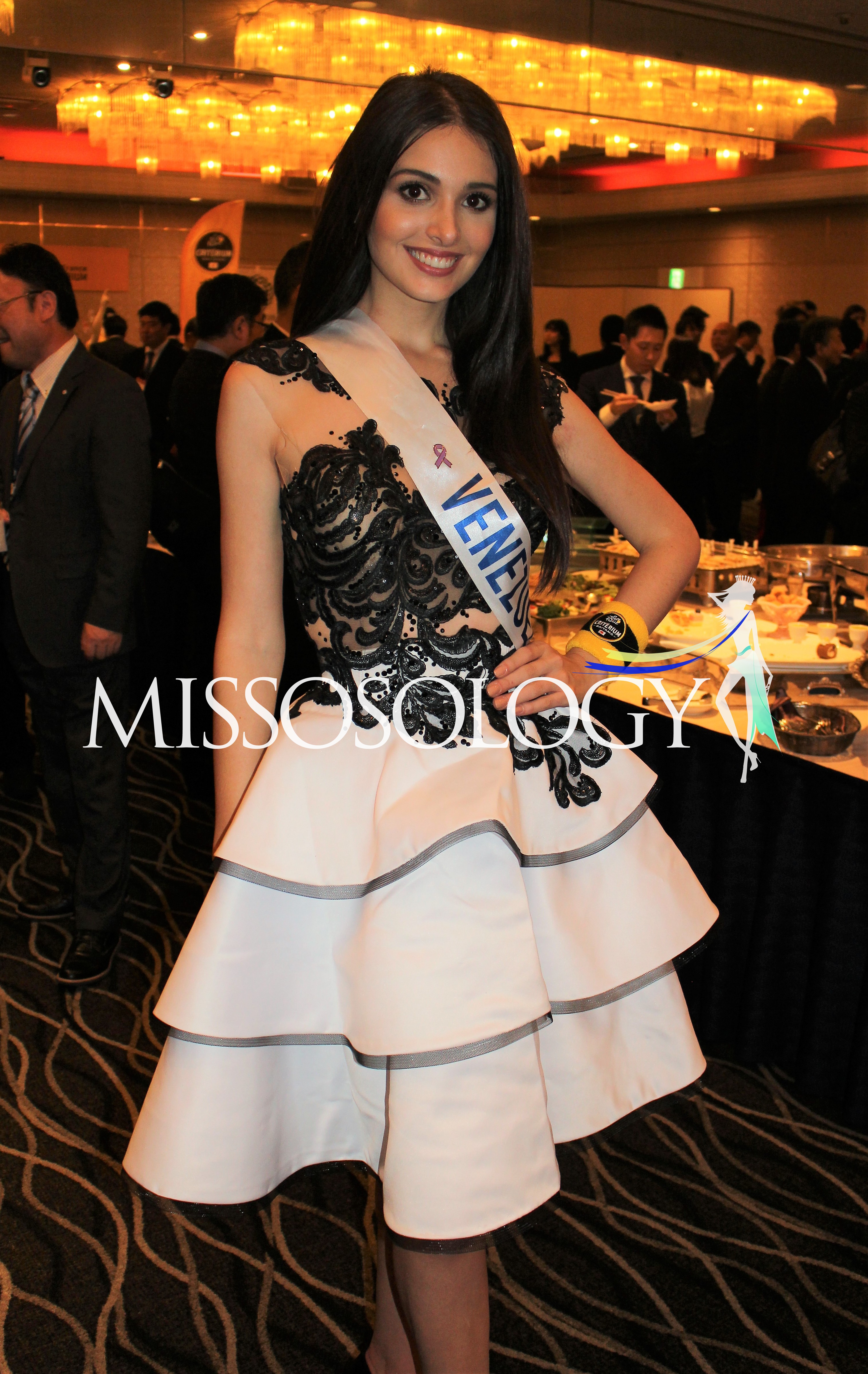 ---
No. 2
SPAIN.  Trust Elizabeth to bring you to the heavens with her amazing dresses that are years ahead than most of the contestants.  She can easily make anyone beside her look like her personal assistant.  Spain is being coutured by a great designer, so we expect her to be always on top at any event.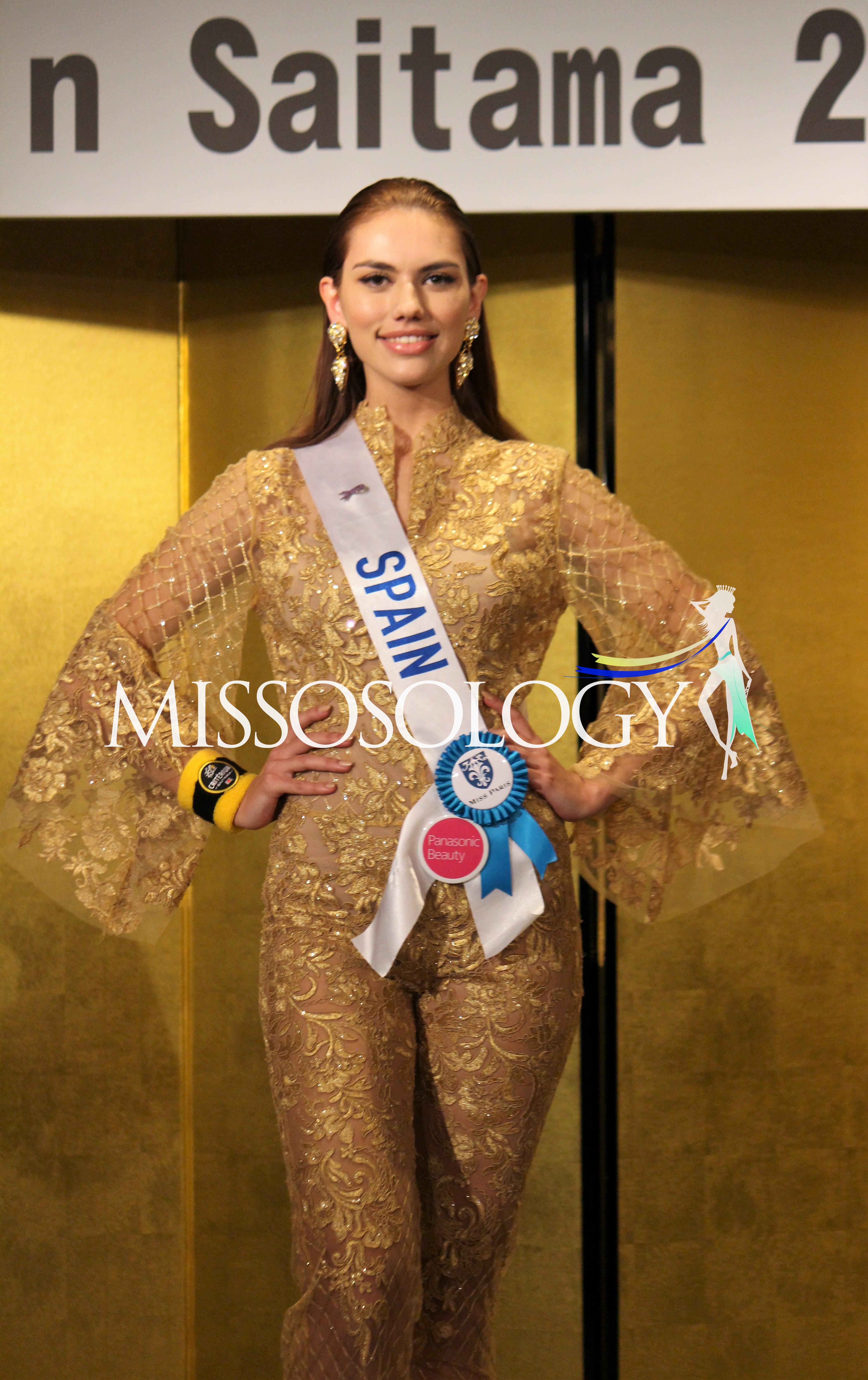 ---
No. 1
CZECH REPUBLIC.  No doubt, Alice takes the top position as she is always on winning form, from breakfast, up until supper!  Whether in a party or in a traditional Japanese ceremony, she will blow you away with her stunning wardrobes.  She also styles herself in such a way that perfectly blends with what she wears.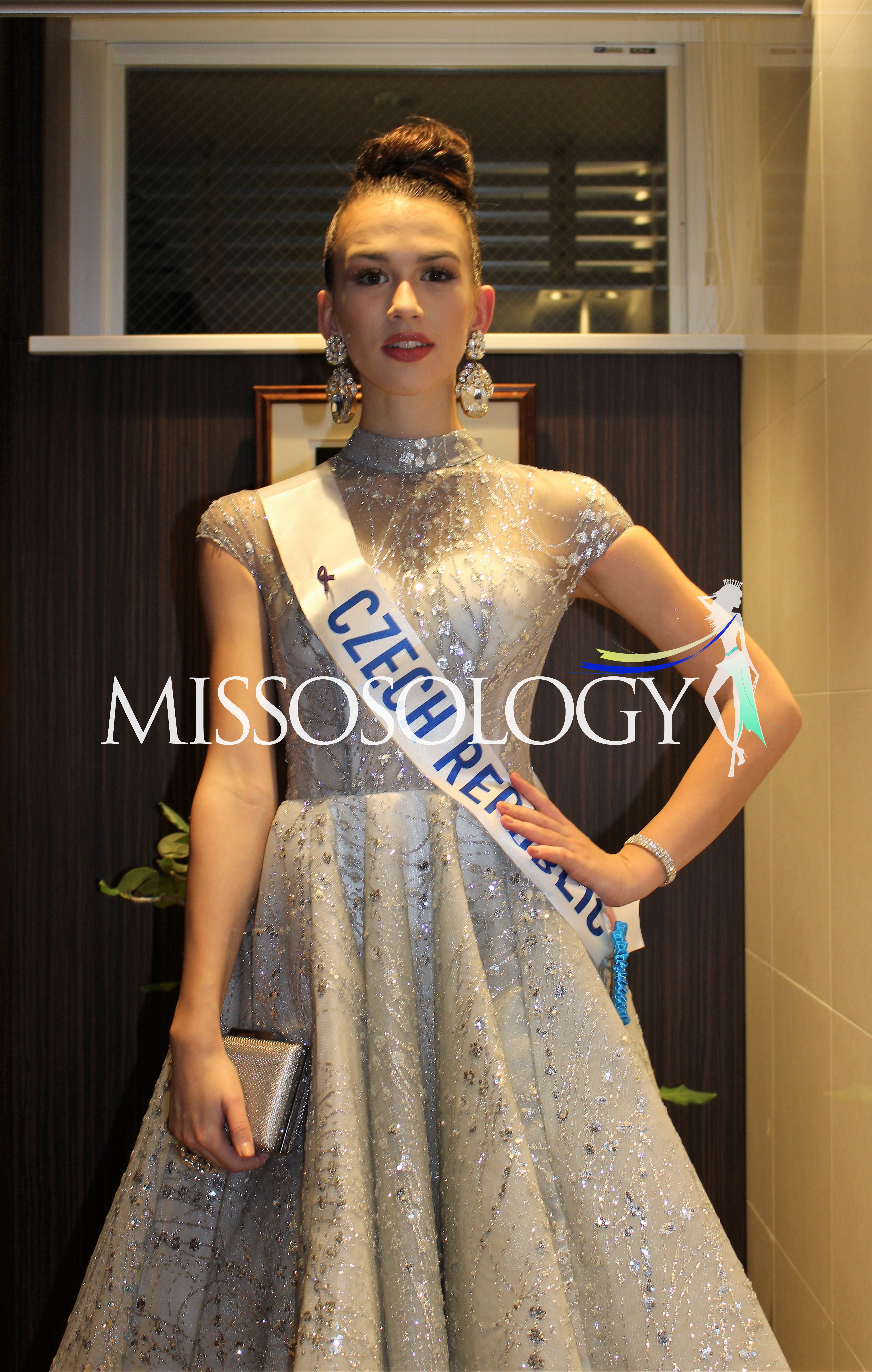 What to do you think of our choices?  You may share your comments below as we appreciate everyone's opinion regarding our Miss International coverage!
Written by:  Stephen I. Diaz