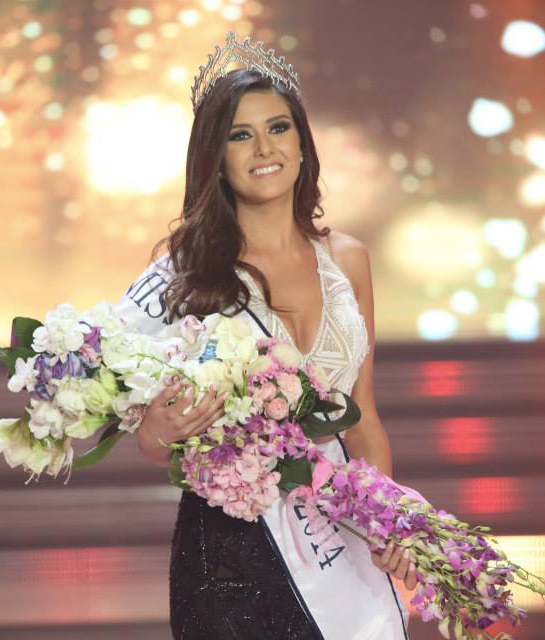 Beating 13 equally stunning candidates, Sally Greige, eventually won the Miss Lebanon 2014 crown in a pageant held on Sunday night, October 5.
Elsa Hajjar won the first runner-up while Rouba Monzer is the second runner-up.
Sally will represent Lebanon at the Miss World 2014 contest in London on December 14th and at Miss Universe contest in Doral on January 25th.