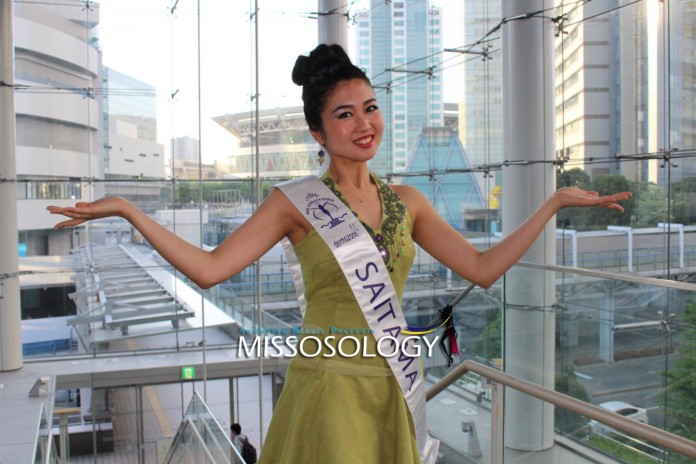 Saitama City. Northern Siberian winds have welcomed half of the 21 delegates of the 2016 dermozone Miss Supranational Japan contest as they started their first pageant activity at the magnificent host city. Host delegate, Miss Supranational Saitama, Rinka Kageyama (21) led the group together with Miss Supranational Hokkaido, Bii Koganei (24) who also currently lives in Saitama Prefecture.
Those delegates who were able to attend the activity received their respective official sash and were asked to distribute flyers to welcoming by-passers at the posh Saitama Shintoshin station, despite the very strong wind. They also underwent personality training, catwalk tips as well as hair and make-up advice.
Other important activities aligned in the next few days are the press presentation and fashion show on May 4th at the Omiya Marui Department Store; the visit to the Bonsai Village on May 5th; and the grand finals on May 6th to be held at the Omiya Sonic City.
2016 Miss Supranational Japan is brought to you by dermozone.