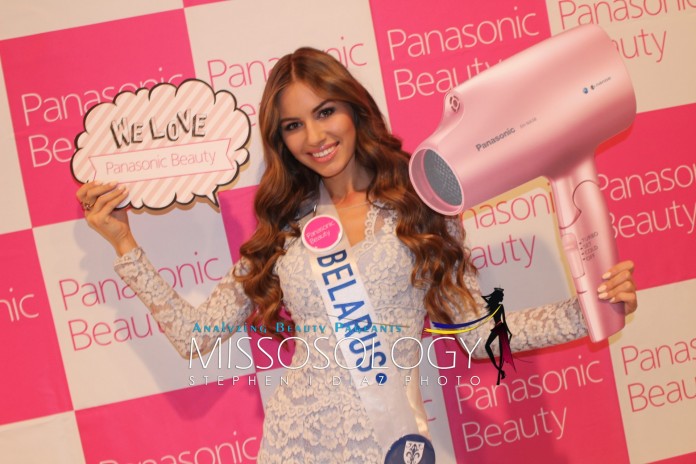 For the second straight year, Panasonic Corporation, the manufacturer of Panasonic Beauty products, is supporting the Miss International Beauty Pageant.  Today, all the delegates spent the whole day at the Panasonic Center in Tokyo, treating  themselves with various Panasonic Beauty products, ranging from facial steamer, hair dryers to curlers, and also with nanotechnology.
"I really like the hair iron because my hair is really dry, coming from very cold country," says Emilia Seppänen, who is representing Finland.  "With the Panasonic Beauty compact hair straightener, I was able to make inner curls that made it look bouncier and healthy-looking," she continues.
Miss Denmark, Sara Danielsen, says that she really likes the facial steamer because it makes her skin look fresh looking and it is very relaxing.
Panasonic Beauty is currently expanding its market from Asia to Europe, and is aiming to be a leader in global beauty standard through the Miss International Beauty Pageant. / Stephen I. Diaz