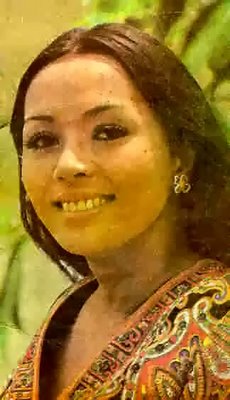 That year was 1971. Our nation was still feeling the aftereffects of the 1969 Gloria Diaz victory. Of course, at that time, the 1970 exclusion of Simonette de los Reyes would perhaps be a non-issue. After all, no one would seriously think a back-to-back win. The year 1971 was actually full of hope. First, Bb. Pilipinas crowned a stunner in the name so elegant, it actually flows naturally in our Latin-influenced tongues – Vida Valentina Doria.
 She was beautiful, no doubt. And that is why she won the Miss Photogenic award. She was a heavy favorite in Miami and everyone expected her to be in the semis. People back then talked about the good run of the Philippines and how the nation was entering its golden years in the world of pageantry. We thought back then that we are destined for more glory.
Alas, the victory was not forthcoming and it came in as a shock. How could a Miss Photogenic be defeated by mediocre delegates? How could a nation that won the crown two years ago be denied of just even a semis slot with such a very strong contestant? The Vida Doria episode smacks to the core of our consciousness that yes, Miss Universe was as unpredictable as the winning lotto numbers. And still is.
The whole 1971 Miss Universe episode is a year that we don't want to remember. But we never forgot Vida Doria. She became a household name after all. The most crucial lesson of it all, at it's very gist, is that we can't be too self-assuring. At Miss Universe, even with a stunning candidate, defeat is just around the corner.