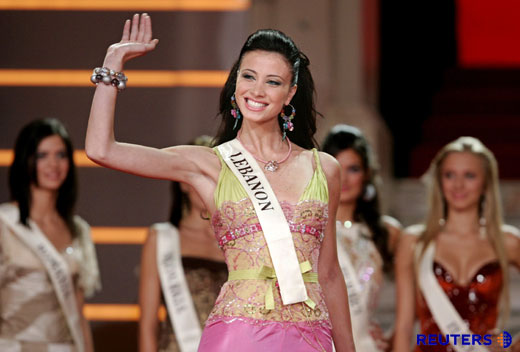 Anabella Samir Hilal
In the Arab world, no other country is more successful than Lebanon when it comes to beauty pageants. It is so far the only Arab nation which has won a Big4 crown (two actually, the 2002 Miss International crown by Christina Sawaya and the 1971 Miss Universe title by Georgina Rizk). But it is yet to win the Miss World crown and some serious changes in its strategy should take place.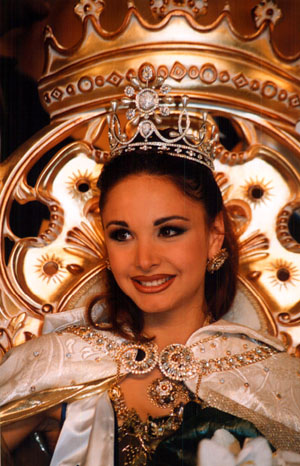 Joëlle Buhlok is the best Lebanese delegate at Miss World ever. She managed to be in Top 10 in a very competitive batch
In most cases, the winners of Miss Lebanon contests are simply sent to Miss Universe, Miss World or Miss International. For example Christina Sawaya competed at Miss World prior winning Miss International while Marie-José Hnein was a Miss World semifinalist before competing at Miss Universe where she was unplaced. Lately, the winner of the pageant is now being sent to both Miss Universe and Miss World. This strategy needs to change.
| Big4 Rank | Country | |
| --- | --- | --- |
| 51 | Lebanon | |
| 87 | Egypt | |
| 90 | Tunisia | |
| 159 | Jordan | |
| 132 | Morocco | |
| 184 | Syria | |
| 194 | Algeria | |
| 194 | Iraq | |
Based on the updated Big4 Ranking, Lebanon ranks way high than any other Arab nations, where most of them are no longer participating at Big4 pageants
Lebanon may have a Miss Universe winner but its chances of winning is relatively slim when say compared to Miss World. Well in fact Lebanon has more semifinalists at Miss World than in Miss Universe. Sylva Ohannesian in 1973 is the very first Lebanese beauty to be in the Miss World semis. She was followed by Ramona Karam in 1975. While Lebanon has trouble landing in the semis of Miss Universe post-civil war, at Miss World it is doing well. Joëlle Buhlok was in the Top 10 of Miss World 1997 which was an extremely competitive year. By 2004, Marie-José Hnein proved that Lebanese beauty is more recognized in Miss World than in Miss Universe.
Marie-José Hnein
The strategy does not call for Lebanon to abandon Miss Universe. Rather it calls for a program that analyzes who is the best candidate for Miss Universe and who is for Miss World and who is for Miss International. Since 2003, the TV network LBC has taken over and has sent its overall winner to both pageants. Miss World however should be a priority and the best that Lebanon can produce should go to this pageant. However, Lebanon must also take note that proper attitude and genuineness are prerequisites at Miss World as opposed to the glam and glamor of Miss Universe.
Lebanon indeed is a shining example in the Arab world. With the Arab spring already bringing reforms in many of the Mid-East countries, there is hope that many Arabic beauties will participate once again at Big4 pageants. Tunisia for example made a comeback at Miss World. Its last participation was in 1978. Lebanon is home of great beauties and it is a known fact in the Arab world that Lebanese beauties are top notch. It is now the time for Lebanon to concentrate on where its chances of winning are higher and where it is yet to win a crown – the Miss World beauty pageant.