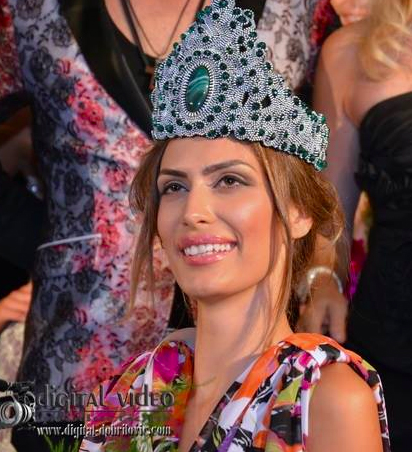 If you haven't heard much about Montenegro, don't be afraid – the nation did not really come into existence before 2006 in its modern form. The young nation is an offshoot of the Balkan wars, the subsequent disintegration of Yugoslavia and the schism between the forces of the west and the east.
Montenegro and its environs are at the crossroads of power struggles that date back from thousands of years ago. It was the place where Ottoman Turks and the Christian Europe struggled for power and territories. In recent times, it is also the flash point of the Cold War with communist East Europe trying to play up against the capitalist West Europe.
In the world of pageantry, Montenegro [Big4 Rank # 149] first participated in 2006 – the year it gained its independence. This year, Montenegro will be represented at Miss World by the recently crowned beauty named Nataša Milosavljević. The nation was represented in the pageant by various political forms and entities. In the early days of the pageant, it was represented by a unified form called Yugoslavia. Between 2003 and 2005, the sash named Serbia and Montenegro was used. The referendum in 2006 which cemented its formal split from Serbia gave birth to today's Montenegro sash.
Up to this date, Montenegro is yet to land in the semis of Miss World. That could be a disadvantage for Miss Montenegro 2015
although pageant observers think that her model like figure and facial beauty may work in her favor.
What do you think? Do you think that Nataša will eventually become the first Montenegrin beauty to become a Miss World semifinalist?