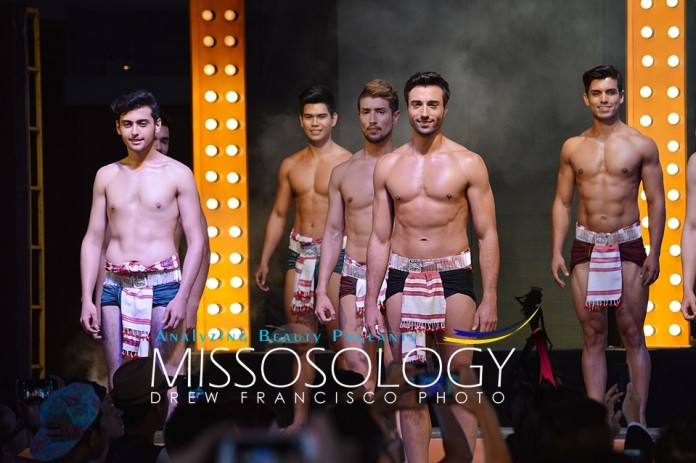 The penultimate event of Mister Global 2016 was held Thursday at ChiangMai Hall of CentralPlaza Chiangmai Airport shopping mall in Chiang Mai, Thailand.
All 30 candidates were judged wearing traditional Thai costumes and the official Mister Global shirt. Scores will be added to their preliminary interview and swimwear preview with the judges.
A dress rehearsal followed after the judging round. A mock Top 16 was called and presented in swimwear by Federiqua de Silk.
Two special awards were also given. Mr Malaysia Asyraf Nordin won Best in Talent and performed his winning piece.
Meanwhile, the host delegate Mr Thailand Thawatchai Jaikharn earns an automatic spot in the Top 16 after he was voted as the People's Choice during last night's preliminary show. The audience voted for their favorite candidate through coupons made available at the venue. This award is different from the Internet Popularity.
The finals will be held Friday, May 6 in the same venue. (Text and photos by Drew Francisco/Missosology.Org)