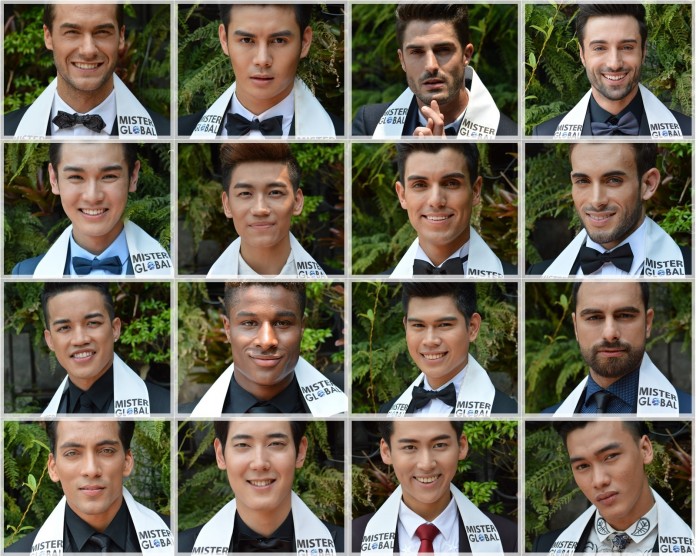 It's the time of the year again when the best guys from across the globe gather in the Land of Smiles for the annual Mister Global pageant.
After two weeks of exploring the beauty of Northern Thailand, the 30 candidates are all set to compete tonight in glittering ceremonies in Chiangmai Hall in Chiang Mai.
From 30, only 16 will get the chance to become the next Mister Global. But before that, let us share our FINAL PICKS for ths year's competition.
The way we see it, the fight for the title will only between two candidates: Czech Republic's Tomáš Martinka and the host delegate, Thailand's Thawatchai Jaikharn.
On one had we have Thawatchai who is just too good to be ignored. Homecourt advantage for sure played a role as to why he won the People's Choice award at the preliminary show yesterday, earning him a spot in the Top 16. However, setting aside this advantage, this guy deserves to be on top. Tall, handsome, and friendly (he is no fluent in English but tries his best to talk to everyone), it won't be a surprise if he wins.
Tomáš, on the other hand, has a lovely personality and that will make him easy to work with. No need to mention he has the good looks and the towering height that makes him a standout. Aside from that, he is well loved by both Thais and non-Thai fans.
Thailand is an easy choice for the title, but if Mister Global will finally crown a non-Asian winner for 2016, Czech Republic is the best choice.
Completing our top 5 are Spain's Chema Malavia, Brazil's Giba Pigniatti and Singapore's Noel Ng.
Chema has the aura similar to Pedro Mendes, the reigning Mister International. He's got the sexy model look and a really good physique. Meanwhile, Giba looks so much better in person than the initial photos of him that were published prior to the pageant. Finally, Noel is the most pleasant surprise in the competition. He is well-spoken and his bubbly personality makes him a cut above the rest.
Check out the complete list here: