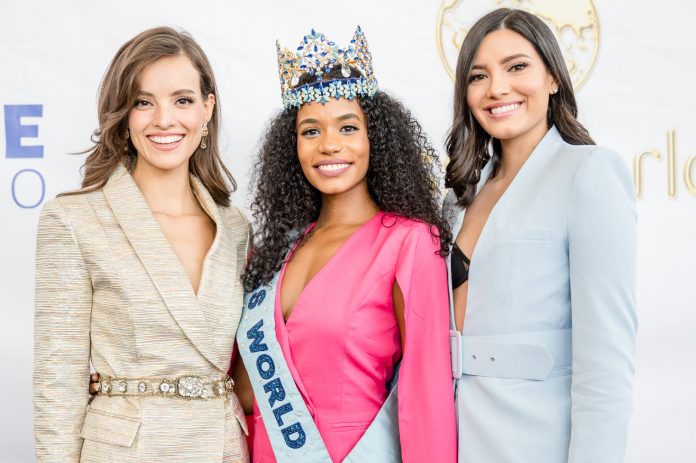 Due to exceptional demand for tickets, the 70th Miss World Final has been moved to Coliseo de Puerto Rico Jose Miguel Agrelot, the largest indoor venue in Puerto Rico. The announcement was made in a packed press conference on September 1.
Tickets for the December 16 final are expected to go on sale from September 17. Opened in 2004, 'Choliseo' as it is nicknamed, can accommodate up to 18,500 spectators. It has been voted as one of the top 10 arena venues in the world.
At the press conference, Miss World chairman and CEO Julia Morley spoke of her deep pride in Puerto Rico being the host of the pageant's 70th final. Morley thanked Puerto Rico's two Miss World winners Wilnelia Merced Forsyth and Stephanie Del Valle for bringing the spirit of Puerto Rico in to her own life and promised that every nation attending the final would enjoy the experience of a lifetime in Puerto Rico, the Gateway to Latin America.
Also present in the event were Miss World 2019 Toni-Ann Singh, Miss World 2016 Stephanie Del Valle and Miss World 2018 Vanessa Ponce De Leon.
It was further announced that Hyatt Regency Grand Reserve is the Official Resort of the 70th Miss World Final and was busily preparing to host 123 nations for 28 days, something that has never been undertaken by any Resort Hotel in Latin America! "We are proud to be a part of the Miss World 2021 team," said Nereida Amador, Director of Sales and Marketing.
Miss World 2016 and president of Reignite Puerto Rico Stephanie Del Valle praised the appointment of Hyatt Regency Grand Reserve as the 70th Miss World Host Resort. "We are so proud to have Hyatt Regency as our partner to welcome the world. Their incredible team is preparing to give the Miss World nations the perfect home to experience life in Puerto Rico, our rich heritage and unique culture. Thank you Hyatt!"
Francisso Lopez, the president of No Limit Entertainment, will be the stage producer for the final show and has promised "the most exciting and breathtaking Miss World Final show in its 70 year history".
The Miss World Festival begins on November 21 and goes on to December 16, bringing huge international coverage for Puerto Rico in 200 countries. Missosology.Org