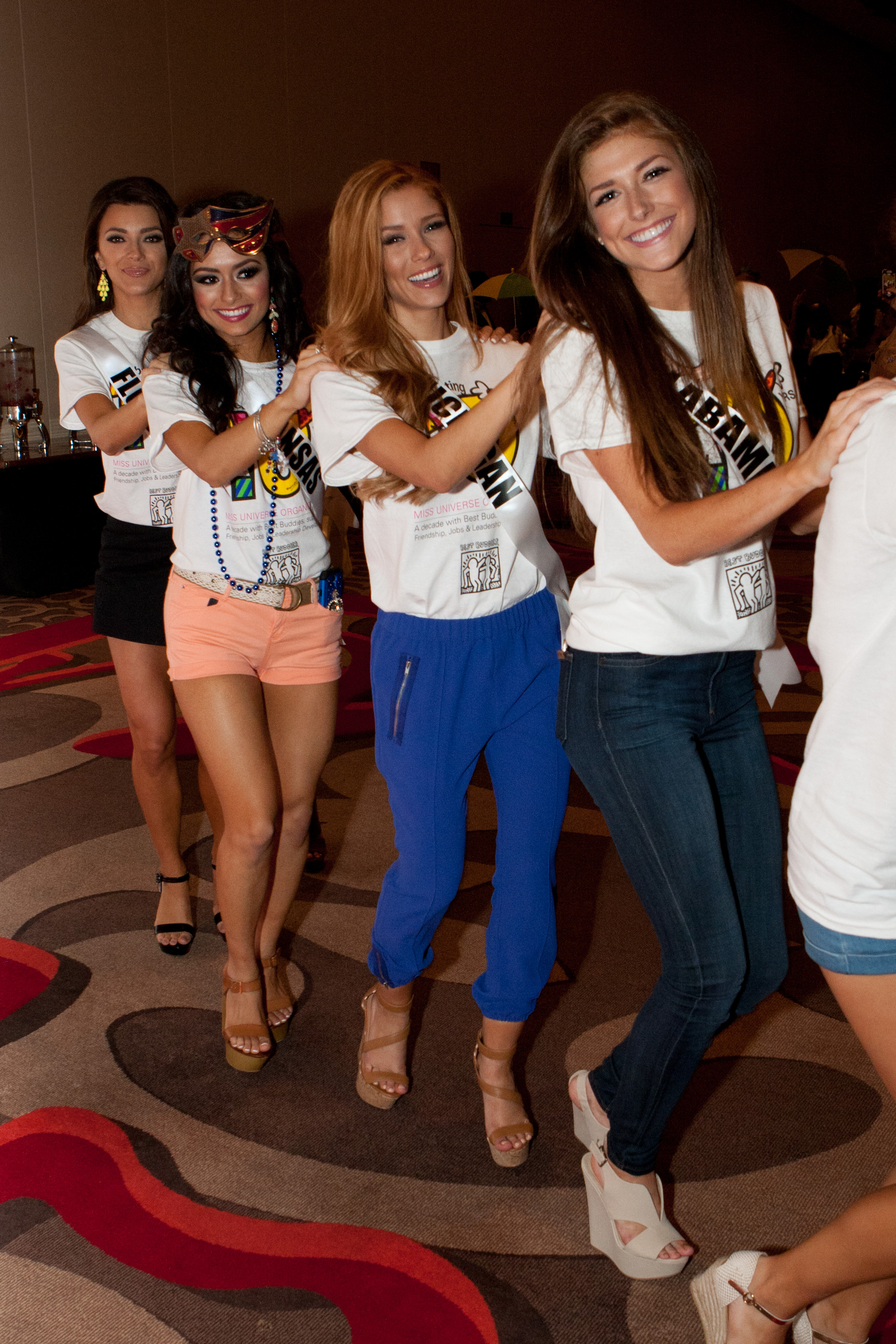 Miss USA 2015 candidates celebrate the Miss Universe Organization's 10 year anniversary of partnering with Best Buddies International at a Mardi Gras- themed party at the L'Auberge Baton Rouge Casino & Hotel on Thursday, July 2nd.
Check out more photos here:
[FAG id=21073]
The 2015 Miss USA contestants are touring, filming, rehearsing and preparing to compete for the D.I.C. Crown in Baton Rouge. Tune in to the Reelz telecast at 8:00 PM ET on July 12, 2015 live from the Baton Rouge River Center to see who will be crowned Miss USA 2015.
Photos: HO/Miss Universe Organization L.P., LLLP