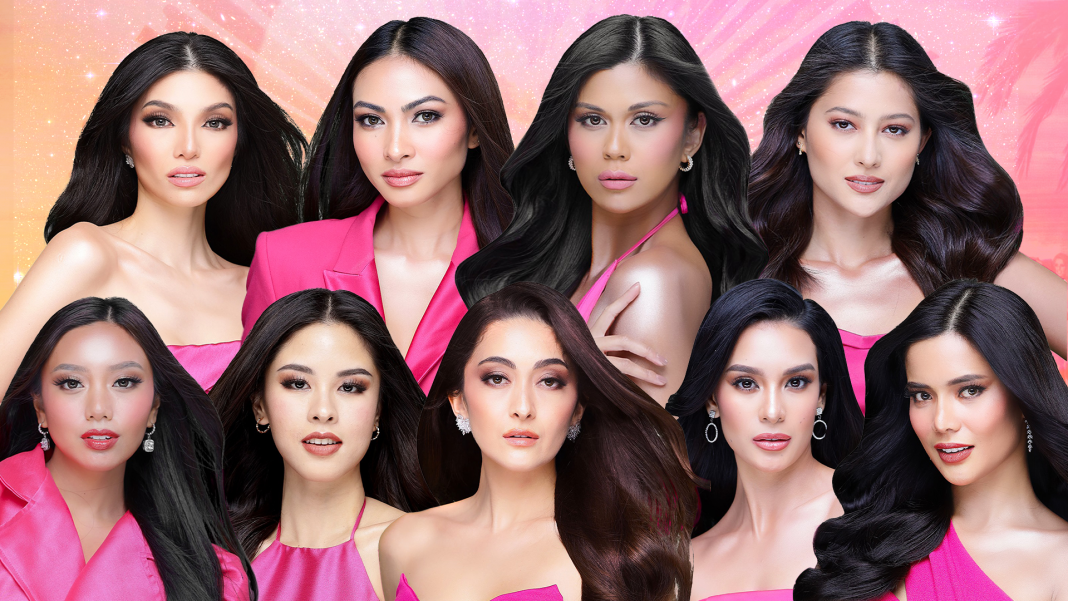 Text and graphics by Drew Francisco
All roads now lead to the province of Bohol as the Miss Universe Philippines 2021 finally concludes on September 30 with the crowning of the pageant powerhouse nation's representative to the 70th Miss Universe competition.
Who among the Final 28 phenomenal women vying for the coveted title has what it takes to succeed the reigning queen Rabiya Mateo? After the preliminaries (national costume, interview, swimsuit and evening gown), our panel of experts and correspondents sat down to discuss who among the contestants are the Philippines' best bets for Miss Universe.
The crown contenders
There was no consensus among our pool of analysts but after careful deliberations, pageant veteran Taguig's Katrina Dimaranan emerged atop our Final Hot Picks.
Her previous experiences in Bb Pilipinas 2012 and Miss Supranational 2018 (where she finished first runner-up) surely came in handy as Katrina was every inch a pro since arriving at the bubble. Katrina proved she is quick-witted during the preliminary interview round. She also showcased her veteran smarts during the all important swimsuit and evening gown preliminaries.
With barely three months left before the next edition of Miss Universe, it would be wise for the organization to pick a polished representative and Katrina definitely ticks all the boxes. With that beautiful face, improved public speaking skills, and overflowing charisma, Katrina is all set to finally wear the crown she has long deserved!
Not far behind is Maureen Christa Wroblewitz of Pangasinan. This might raise eyebrows since many pageant observers are saying Maureen has lost her luster going into the prelims. However, it can't be denied that she is one of the most beautiful faces of the competition.
She is also trained by Aces & Queens, which has produced a number of pageant winners for the country. Knowing she already conquered a competition before, we expect Maureen to surprise us all come finals.
In third place is one of the most talked about candidates this year, Cebu Province's Steffi Rose Aberasturi. For the past years, rumors about her participation in the major national pageants have circulated among pageant fans. Finally, the "queendera" has arrived, and is ready to slay everyone who comes her way.
Steffi is one of the most polished candidates in this edition. Who would have thought this is actually her first foray into a national pageant? She was a one of the standouts during the preliminaries. And with the guidance of Kagandahang Flores, Steffi will surely be a force to reckon with.
In fourth place is Beatrice Luigi Gomez of Cebu City. She is one of the best speakers in batch, but aside from that, she is also an experienced pageant contestant having won Binibining Cebu 2020. Over the past weeks, Beatrice looked like a winner, all thanks to her superb styling. Add to that her remarkable and solid prelims presentation, expect Beatrice to give the other ladies run for their money.
Rounding up our Top 5 is Cavite's Victoria Velasquez Vincent who continues to impress with her unassuming beauty. We all know she has the gift of gab and the classy beauty, but Victoria over the past days has been showing she is also a relatable queen and very much Filipino despite growing up in New Zealand. Victoria fits the bill of current Miss Universe winners: well-spoken, modern, beautiful and most of all, with a purpose-driven agenda. Her beauty and demeanor reminds us so much of Miss Universe 2017 Demi-Leigh Nel-Peters from South Africa. She's someone to really watch out for!
Other crown contenders who are also in our radar: Laguna's Leren Mae Bautista, who is another veteran that we cannot just easily ignore especially her amazing stage presence; Misamis Oriental's Chella Grace Falconer, who made waves for her impressive prelims performance; and Manila's Izabella Jasmine Umali, who was a runway diva.
Check out the full list below:
1 Taguig | Katrina Dimaranan
2 Pangasinan | Maureen Christa Wroblewitz
3 Cebu Province | Steffi Rose Aberasturi
4 Cebu City | Beatrice Luigi Gomez
5 Cavite | Victoria Velasquez Vincent
6 Laguna | Leren Mae Bautista
7 Misamis Oriental | Chella Grace Falconer
8 Manila | Izabella Jasmine Umali
9 Aklan | Christelle Abello
10 Masbate | Kirsten Danielle Delavin
11 San Juan City | Rousanne Marie Bernos
12 Albay | Janela Joy Cuaton
13 Romblon | Jane Nicole Miñano
14 Angeles City | Mirjan Hipolito
15 Pasig | Princess Kristha Singh
16 Marinduque | Simone Nadine Bornilla
17 Mandaluyong | Maria Corazon Abalos
18 Iloilo City | Kheshapornam Ramachandran
19 Parañaque | Maria Ingrid Teresita Santamaria
20 Isabela | Jan Louise Abejero
21 Antique | Noelyn Rose Campos