Text and graphics by Drew Francisco
The most beautiful day in the Philippines is finally here!
For the first time in more than half a century, a separate pageant will be choosing the country's representative to the Miss Universe contest and all eyes are on the brand-new Miss Universe Philippines as they crown the country's new queen on Sunday, October 25.
There are 46 "inspiring women with action" vying for the coveted title, but who among these ladies have what it takes to wear the crown?
After the preliminaries (interview, swimsuit and evening gown), our panel of experts and correspondents sat down to discuss who among the contestants are the Philippines' best bets for Miss Universe.
Still on top and leading our Final Hot Picks is Iloilo City's Rabiya Mateo. There is a consensus among pageant observers that Rabiya peaked at the right time. Winning the Best in Swimsuit Award has solidified Rabiya's status as one of the forces to reckon with in the competition. With that stunningly beautiful face, improved interview and public speaking skills, and overflowing charisma, Rabiya is all set to wear that crown!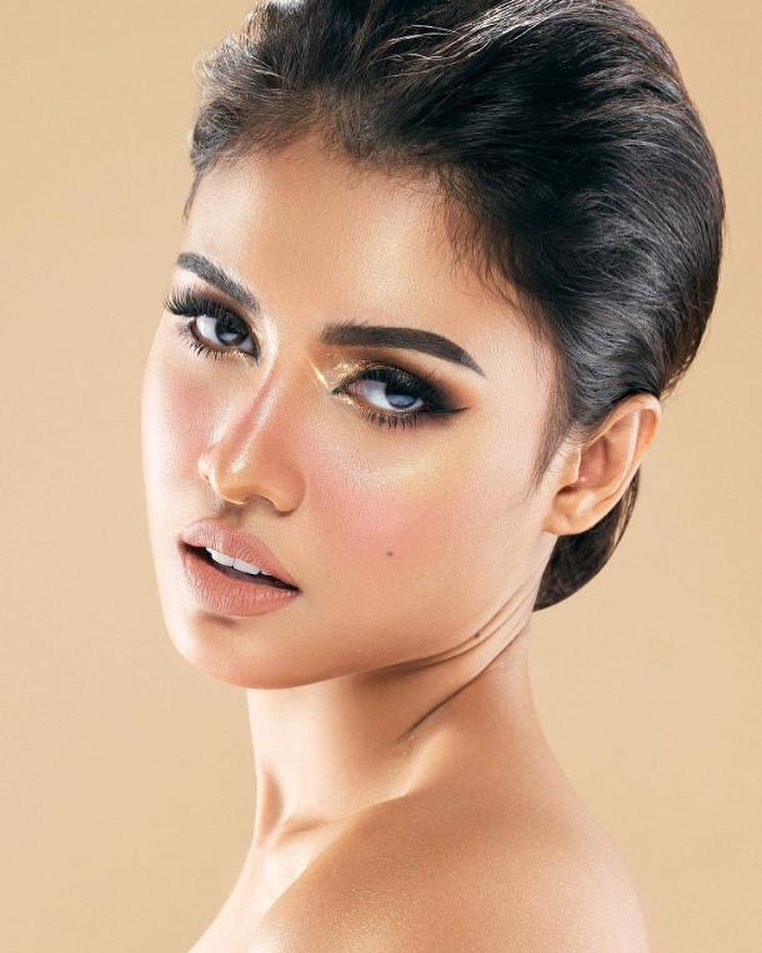 Not far behind and climbing to the second spot is pageant veteran Michele Gumabao of Quezon City. This volleyball star has improved a lot since the Bb Pilipinas and Miss Globe stints. She's one of the most engaging speakers in the batch. Add to that her sportswoman-to-pageant-girl background story and we might see another contender for the Miss Universe crown.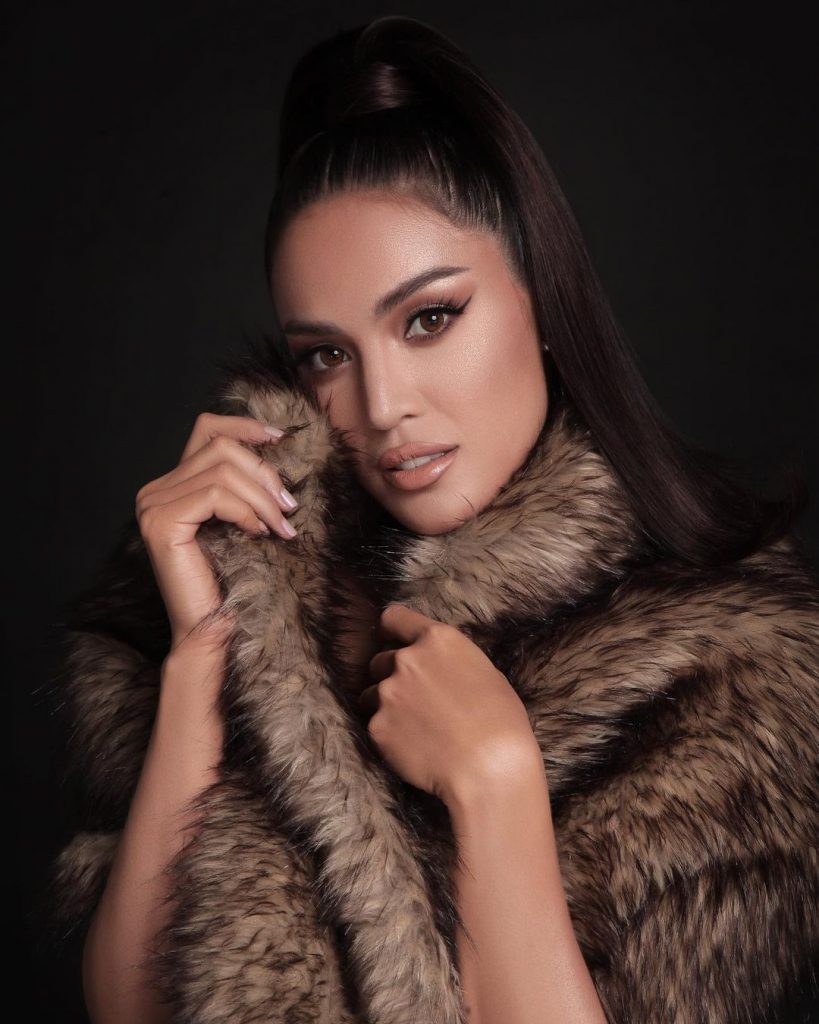 In third place is Parañaque's Ysabella Ysmael. Beauty definitely runs in her blood as she is the niece of Miss Universe 1973 Margarita Moran. 23-year-old Bella is a ballerina; no wonder she has so far exuded grace and elegance so far in the competition. She is also a good speaker and is a mental health advocate. Aside from that, we believe her unassuming beauty will be too hard to ignore in the international stage. Winning the Best in Evening Gown is a proof of her mettle.
In fourth place is Bohol's Pauline Amelinckx. This former Mutya ng Pilipinas titleholder has become a legit contender, bagging the lion's share of special awards. We saw her work the on stage as well as ace the Q&A. How could you ignore that angelic face? If she won't win, we hope to see her in another national pageant: MWP perhaps?
Rounding out our Top 5 is Cavite's Kimberly Hakenson. This shouldn't come as a surprise given Billie's head-turning looks. She was also impressive in all rounds of the prelims! It is no surprise given her engaging personality and beaming confidence. She has gained more fans after sharing her sexual preference and we salute her for that.
Check out the complete list below:
1 Iloilo City | Rabiya Mateo
2 Quezon City | Michele Theresa Gumabao
3 Parañaque | Ysabella Ysmael
4 Bohol | Pauline Amelinckx
5 Cavite | Billie Hakenson
6 Davao City | Alaiza Flor Malinao
7 Cebu City | Tracy Maureen Perez
8 Taguig | Sandra Lemonon
9 Aklan | Christelle Abello
10 Biliran | Skelly Ivy Florida
11 Cebu Province | Apriel Smith
12 Batanes | Jan Alexis Elcano
13 Mandaue | Lou Dominique Piczon
14 Misamis Oriental | Caroline Joy Veronilla
15 Oriental Mindoro | Adee Hitomi Akiyama
16 Bulacan | Dianella Louise Loya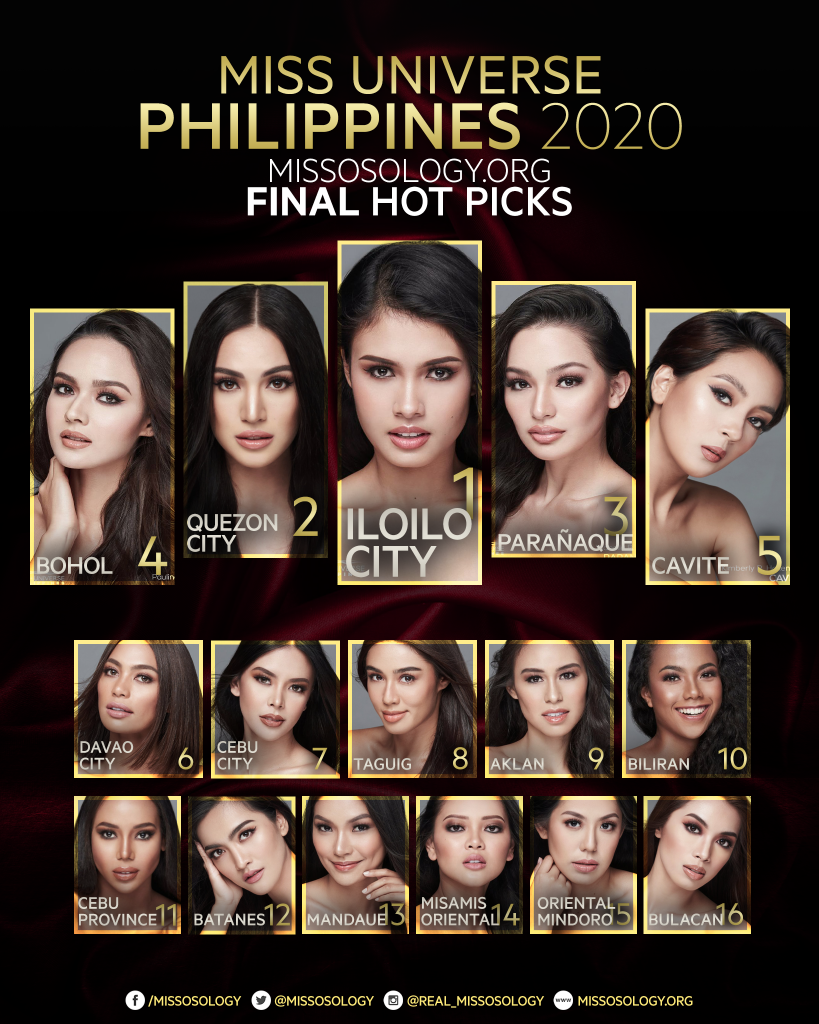 Follow Missosology's social media pages for updates. Missosology.Org