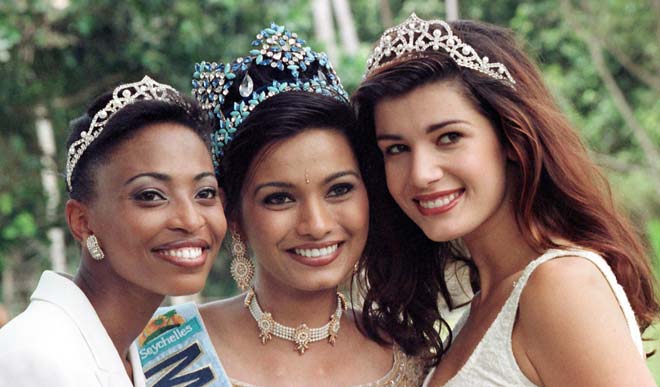 Written by: R. Galvez
The year was 1997. The Miss World pageant found itself in a difficult situation looking for a country that will stage the pageant. A year earlier, they ran into trouble with feminists and fundamentalists protesters who showed en masse when the southern Indian city of Bangalore became the host. Back home, in London, the crowd was not friendly either. What was once a display of beauty, glamor and fashion, the British public now views the pageant as kitsch and garish.
Miss World 1997 was held in Seychelles, an archipelagic nation in Indian Ocean comprised of 115 small islands. The finals results of the pageant: Miss India Diana Hayden is Miss World, Miss New Zealand Lauralee Martinovich is first princess and Miss South Africa Jessica Motaung is second princess. It is interesting to note that the top three winning countries all have hosted the Miss World pageant with the exception of New Zealand.
Hosting Miss World is no joke. South Africa for example, spent a lot of money when the pageant was held in Sun City from 1992 to 1995. The then newly formed democratic South African government under Nelson Mandela was convinced that it was worth to shell out millions of rand to showcase to the world that their post-apartheid nation was becoming more vibrant and welcoming. It was seen as a good PR.
Could it be possible that the difficulty of finding a host may have some influence on the results of Miss World 1997 pageant? This is not to say that Diana Hayden was not a deserving winner. She was. However, if the competition was tight or was a tie, it would be only logical for Miss World to choose a country that already hosted the pageant, and may do so again, instead of a country that can't offer any hosting opportunities. It is not a secret that host nations get preferential treatment not just at Miss World but in any Big5 pageants. Miss Universe for example is known to allot a semifinals place to the host candidate.
The year 1997 could have been a year when New Zealand won the Miss World crown. Wearing a stunning red dress, Miss New Zealand Lauralee Martinovich walked with confidence in a pageant stage adorned with lush tropical foliage. In her Top 10 speech, she articulated the need in helping the underprivileged and seriously ill children, a very specific advocacy that echoes the current program of the Miss World pageant. It was, in overall, a sterling performance and there was very little doubt that she was indeed a frontrunner.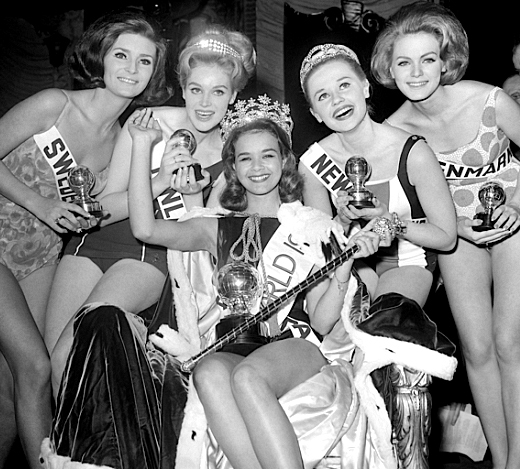 The inherent disadvantage of New Zealand at the pageant was amplified by Lauralee's failure to win the Miss World crown despite her frontrunner status. Lauralee was up against a well-oiled beauty pageant machinery with a boot camp designed to produce winners. It's the very same boot camp that churned double victories at Miss World and Miss Universe three years earlier. Even today, New Zealand pageantry pales in comparison when compared with India's. The Femina Miss India pageant is awash with sponsorships while its New Zealand counterpart requires every candidate to find its own sponsor.
Recently, the franchise of Miss World in New Zealand was transferred to a new owner but it is highly doubtful that it could change their standing at the pageant. To this date, it remains improbable to have a Miss World pageant say in Auckland or in Christchurch. The beauty pageant scene in the country continues to struggle because of diminishing public interest. Unless this situation will be reversed and if New Zealand can't overhaul it's beauty pageant machinery, that blue crown will continue to be an elusive dream.