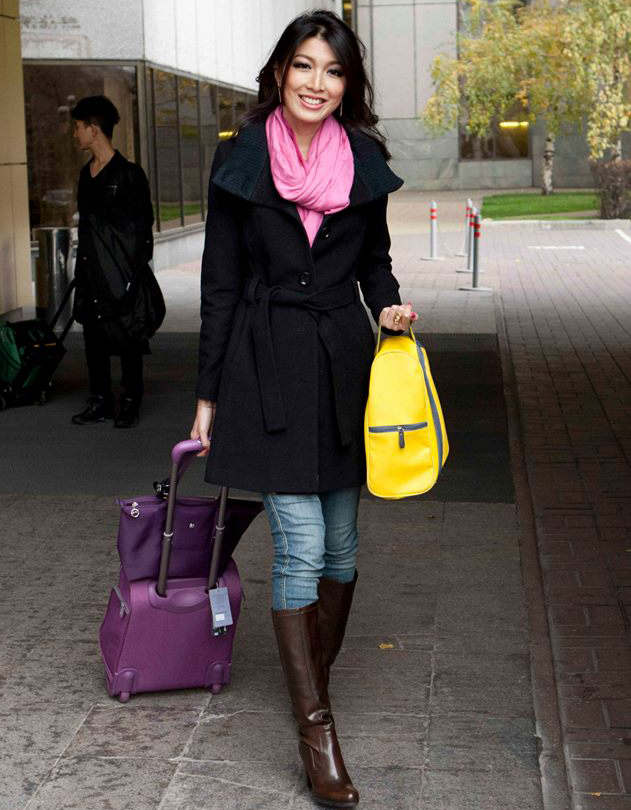 Oh yeah! The fever has officially started! The Miss Universe 2013 contestants are now slowly arriving in Moscow. And guess what,  the Asian girls are stealing the limelight for now. Miss Thailand and Miss Myanmar are the early birds. Miss Indonesia is showing a lot of class. Well, Asians are expected to do well this year. Remember that this is the third time that Europe is hosting the pageant and here's a bit of trivia – every time a European country hosts the Miss Universe, an Asian always win. Oh yeah! Athens 1973 – Philippines. Cyprus 2000 – India. Moscow 2013 – ???????????
Mirror mirror on the wall, who's the fairest of them all? (From left to right) Miss Australia Olivia Wells, Miss Lithuania Simona Burbaité, Miss Finland Lotta Hintsa, Miss Indonesia Whulandary Herman, and Miss USA Erin Brady.
Miss Myanmar Moe Set Wine looking gorgeous as prepares to check in at Crowne Plaza Moscow
Miss Constanza Báez aboard her flight which stopped at Madrid prior catching a connecting flight to Moscow.
Looking fresh after a long flight, Miss Indonesia Whulandary Herman is set to make waves at Moscow.
Miss Lithuania Simona Burbaitė enjoyed a short hop from Vilnius.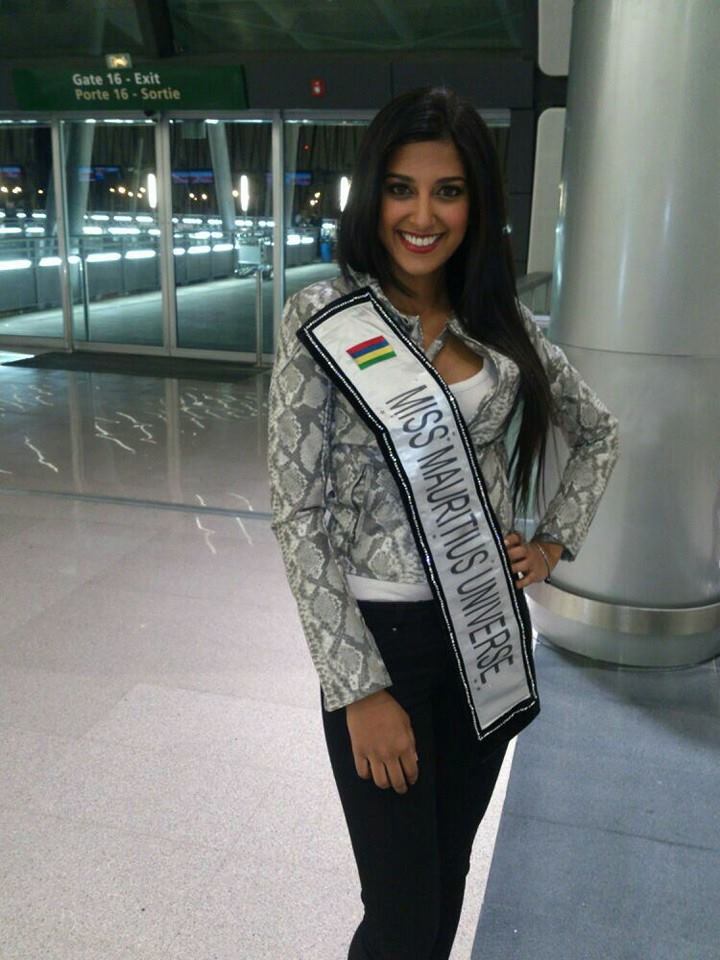 Miss Mauritius Diya Beeltah on her way to Moscow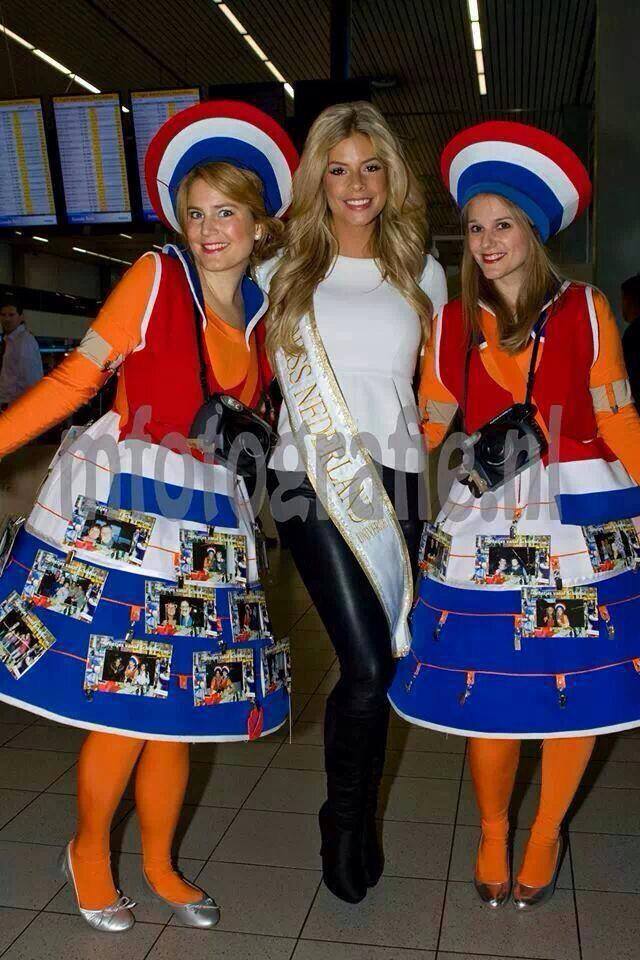 A colorful send off for Miss Netherlands Stephanie Tency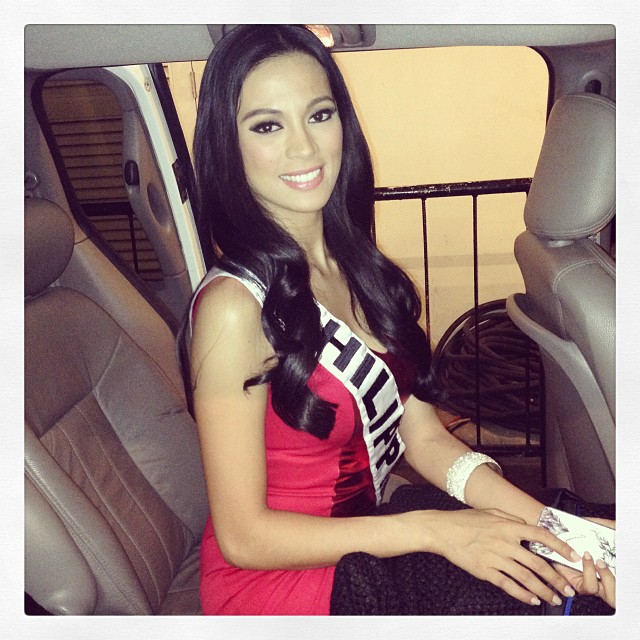 Miss Philippines Ariella Arida on her way to Moscow too!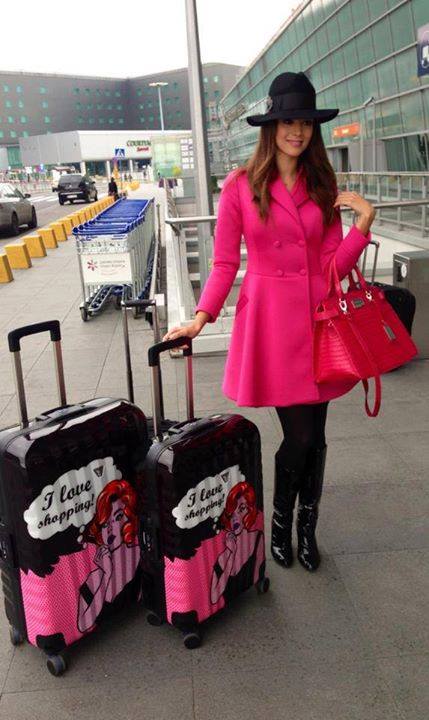 Frontrunner Miss Poland Paulina Krupińska looking chic before her departure to Moscow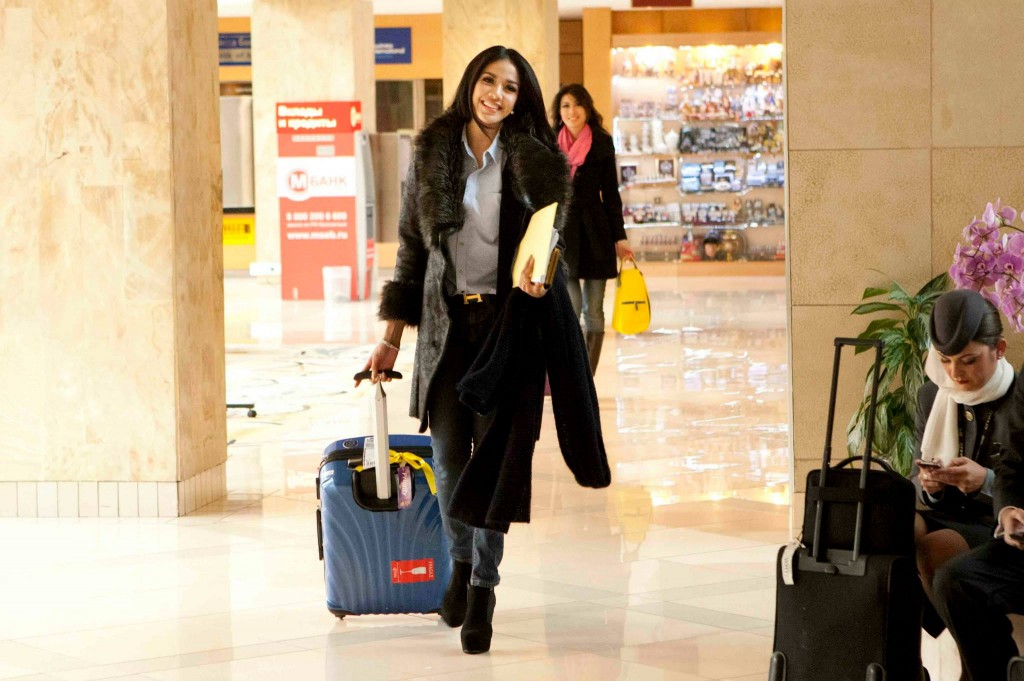 Sassy girl Miss Thailand Chalita Yaemwannang is one of the first delegate to arrived in Moscow. She landed at the Russian capital together with Miss Myanmar.