Mr. Juan Hector Rojas of Miss República Dominicana Tierra posted in his Facebook account that he is suing the Reina Nacional de Belleza/Miss Mundo Dominicana for the alleged misuse and contravening the copyright laws of the Dominican Republic. According to Mr. Rojas, his organization is the sole franchise holder of the Miss Earth Pageant in the country. The alleged misuse happened during the 2013 pageant of Miss Mundo Dominicana where it was announced that Miss Duarte Cheryl Ortega is the winner of Miss Tierra Dominicana 2014. Rojas claimed that there was an infringement of copyright with the use of such title and creates confusion.
Here's the complete post of Mr. Rojas in Spanish:
La Organización Miss República Dominicana Tierra y el Sr. Juan H. Rojas, valiéndose de sus derechos reconocidos por las leyes dominicanas procedieron con el apoyo de una reconocida firma de abogados en la República Dominicana a interponer una demanda contra la entidad Reina Nacional de Belleza/Miss Mundo Dominicana y sus representantes por competencia desleal y daños y prejuicios, en consecuencia a sus actuaciones anti jurídicas, al hacer uso del nombre Miss Tierra Dominicana y coronar sin autorización.
El concurso Miss Tierra Dominicana, viene realizándose desde el 2001, a cargo de la Organización Miss República Dominicana Tierra en la persona de su Presidente Juan H. Rojas, el cual ha logrado establecer el evento de belleza, entre uno de los más importantes a nivel nacional, ya que su objetivo principal es la lucha y protección del Medio Ambiente, teniendo el apoyo de diversas instituciones de alto calibre en la sociedad dominicana.
Con esta demanda, la Organización Miss República Dominicana Tierra busca crear un precedente en el respeto y cumplimiento de las leyes en cuanto a materia de Propiedad Intelectual y que a su vez sirva de lección moral al daño que personas mal intencionadas han querido causar a su imagen, puesto que el hecho de tener dos reinas coronadas con el mismo título, aún y sean para años diferentes, ha causado una gran confusión a nivel nacional e internacional, así como en los inversionistas y patrocinadores quienes han apoyado nuestro proyectó año tras año.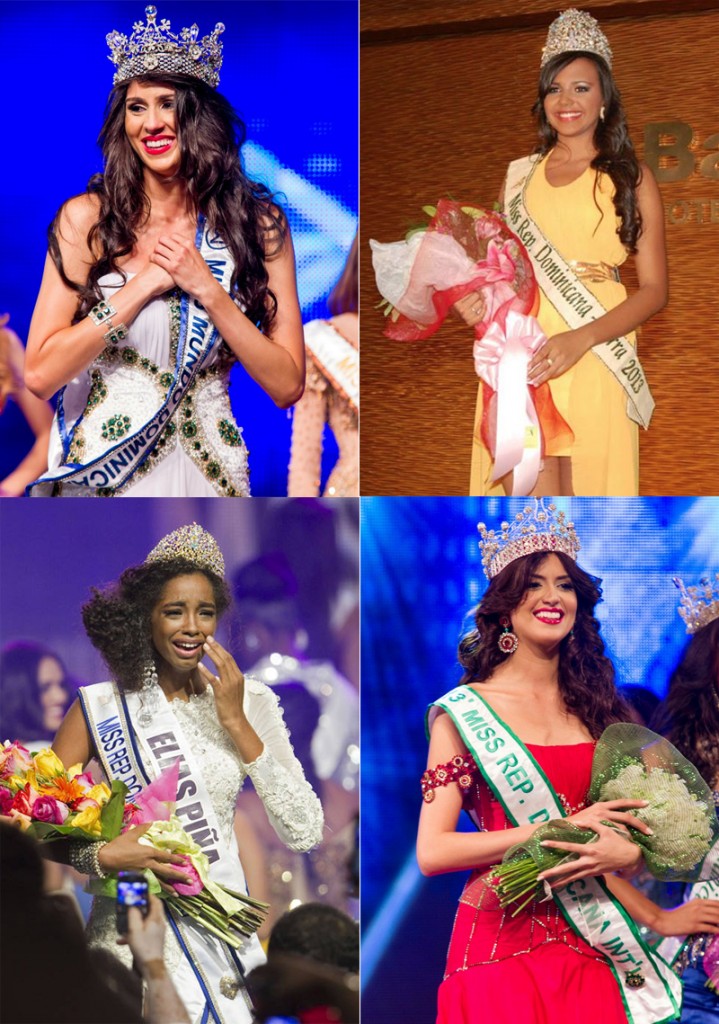 The 2013 Big4 Queens of the Dominican Republic