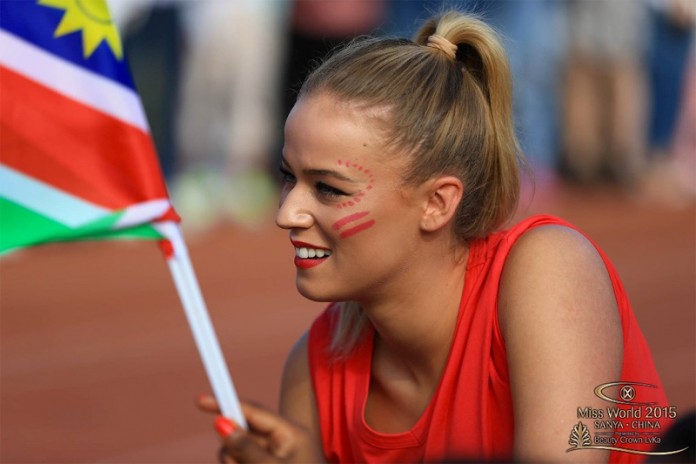 What makes Miss World a truly empowering pageant is how it is trying to focus on so many aspects of a woman's characteristics. From debates, to gowns and now to sports, no other Big4 pageant can be as demanding as this pageant.
For the first time in Miss World history, a contestant actually swept all the disciplines of the Sports and Fitness Challenge. Miss Namibia Steffi Van Wyk ruled all the events – individual shuttle run, long jump, and 100m sprint! So what does this mean to her?
Technically, Miss Namibia Steffi Van Wyk is currently the leading contestant in the Miss World leaderboard. This means that she has a pretty good chance of being in the semis. The odds of her winning the crown however, based on history, is not that favorable. No winner of the Sports and Fitness challenge have ever garnered the Miss World crown. But remember, last year's winner, Rolene Strauss, was the second runner-up in this challenge!
Steffi Van Wyk has a lot in common with Rolene. Both women are Africans and they both speak Afrikaans. They share common heritage and a little bit of history. Whether Steffi can follow Rolene's footsteps is another story though. But who knows? Miss World 2015 is an open game. Anyone can be a winner but right now, Miss Namibia Steffi Van Wyk takes the lead!