Which national costume at Miss Earth 2022 do you like best? We asked the Missosology beauty experts and here are their choices:

10. Mexico – Indira Pérez
This is a colorful ensemble representing pre-Columbian Mexico. The intricate beads and accessories are eye-catching.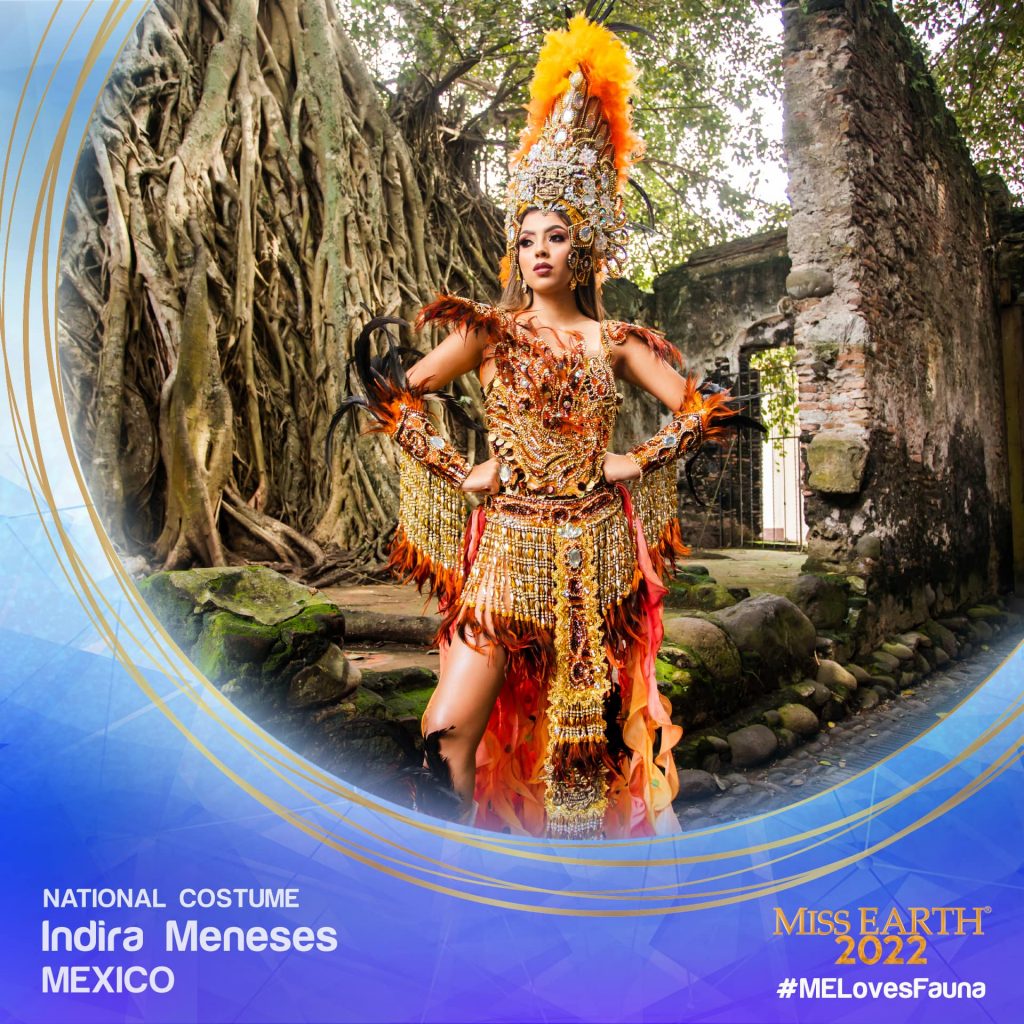 9. Netherlands – Merel Hendriksen
For centuries the Dutch people had used innovative technology and amazing engineering to keep waters off their low lying lands. This costume represents that struggle.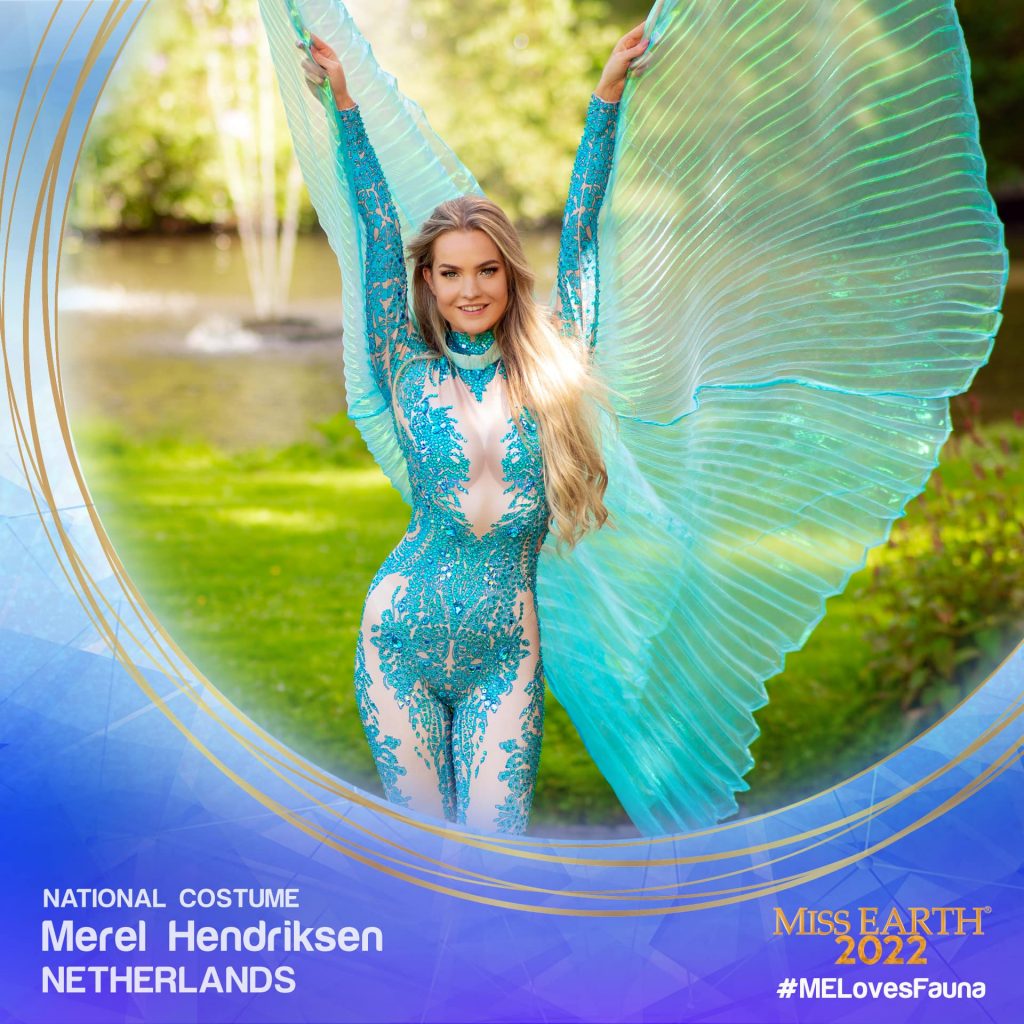 This Senegalese costume is called the boubou. It is colorful, bright and requires several meters of fabric. The accessories used in this costume truly reflects the rich culture of Senegal.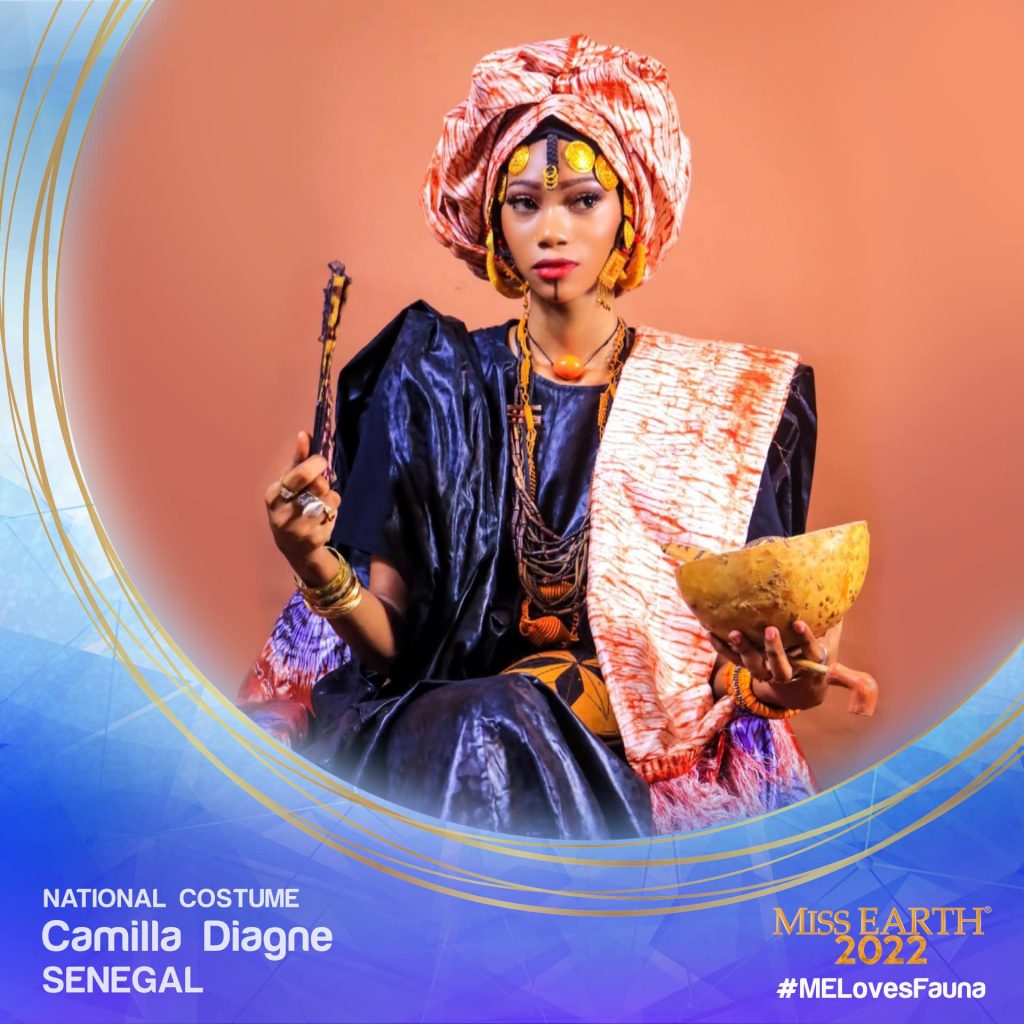 While Missosology advocates for sensible national costumes, this carabao-inspired piece is just jaw dropping thanks to its creativity. The carabao is the Philippines national animal and for centuries had been used as a reliable farm animal.
This costume takes inspiration from the legendary beauty of the Moura Region. It is very chic, elegant and truly relevant to the Portuguese culture and traditions.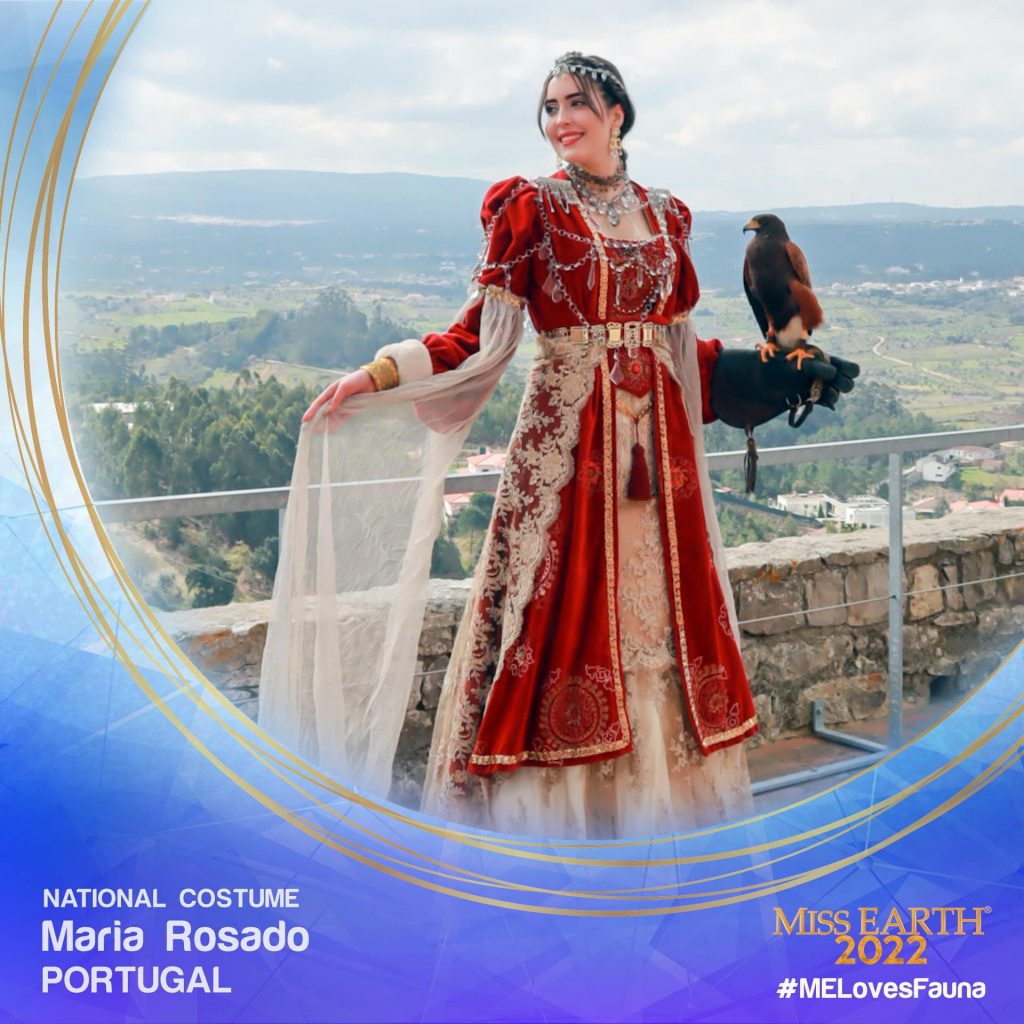 This work of art represents the endangered animal called cunaguaro. Also called as ocelot in English, this animal had been a victim of rapid deforestation and their numbers are dwindling. This costume successfully combined the colors of the ocelot as well as the indigenous elements and is truly relevant to the current theme of Miss Earth.
4. Indonesia – Karina Basrewan
Using the theme El héroe de la tierra, this costume used elements from the threatened fauna of Indonesia – the Sumatran elephant and the Javan rhino. The costume also brilliantly used many materials to highlight the problem of deforestation which includes rattan, bamboo and tree barks.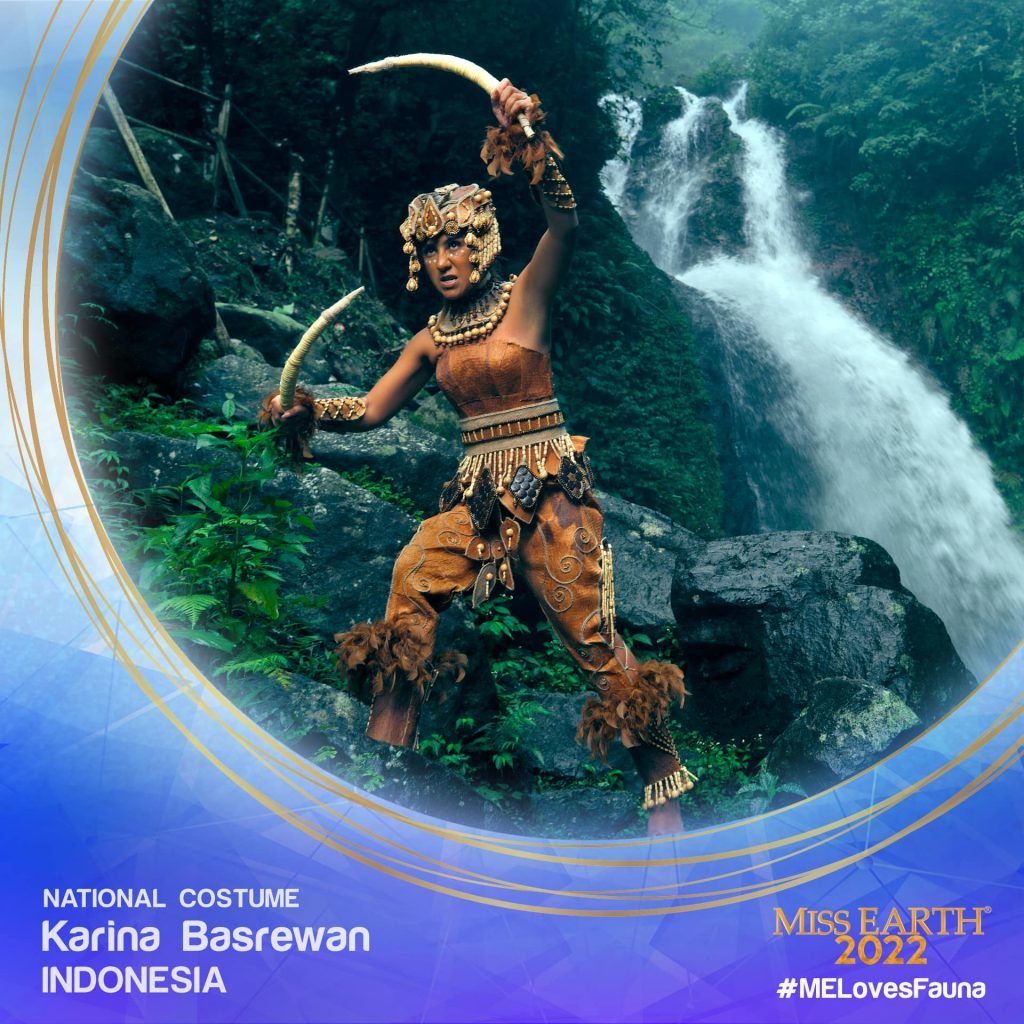 From the oversized headdress, to brass anklets, this costume accurately depicts Zimbabwe in the best way possible. Traditional fabrics were also brilliantly used, making this national costume as one of the favorites of the pageant experts.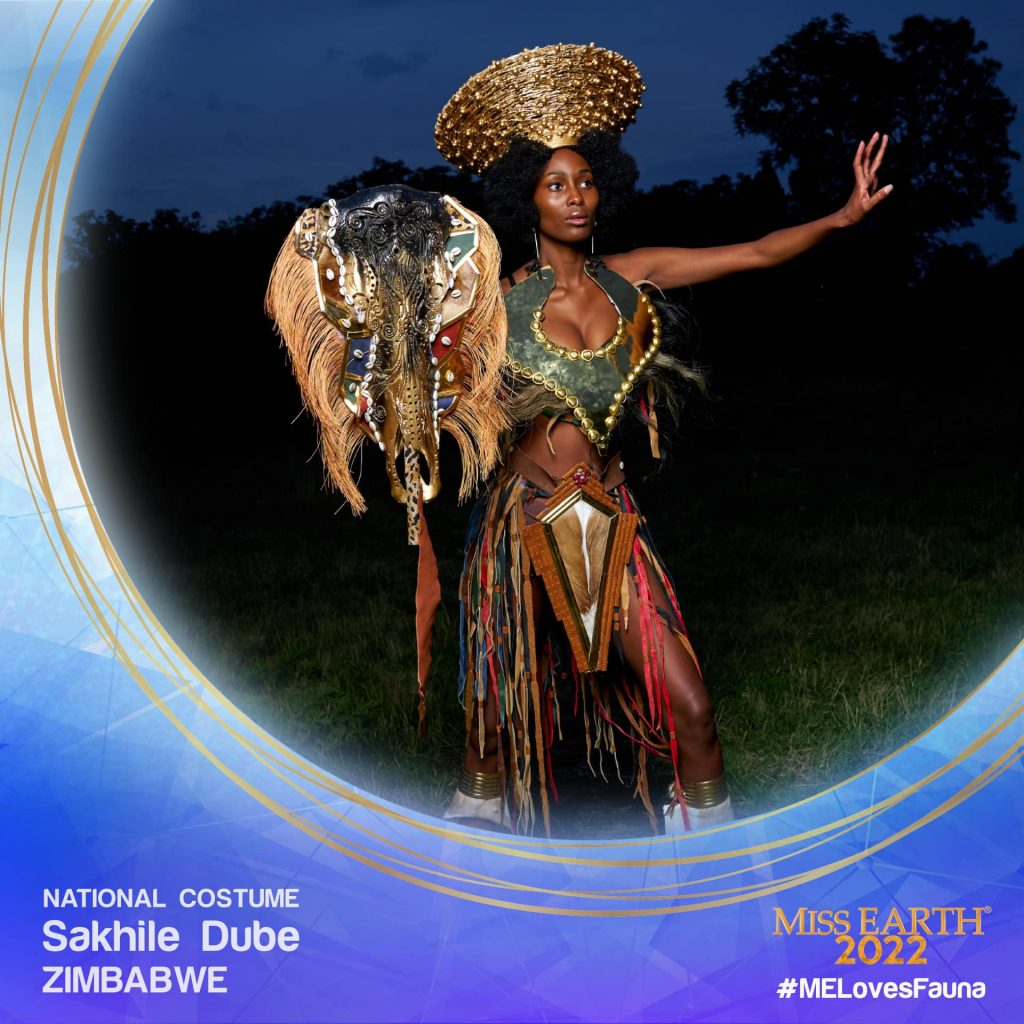 Made from recycled materials, this costume represents the traditional Dominican puppet aimed to promote the rights of the children. Nieves Marcano not only advocated for sustainability, she also wanted to highlight the rights to children to have decent education and to have a safe home free from abuse.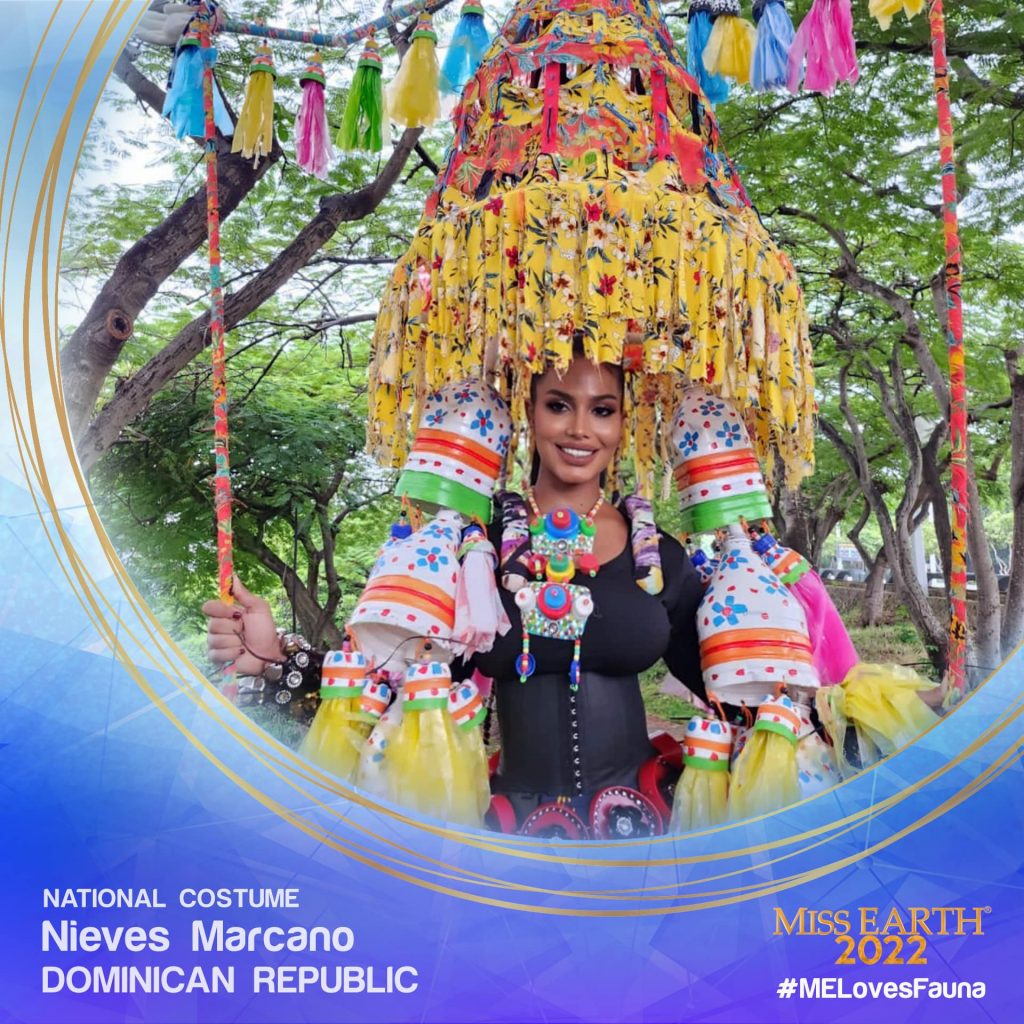 This national costume combines the elements of mythical Thai figure and of that favorite Thai dessert known as mango sticky rice. This costume is also made using 100% recycled materials. Colorful, relevant and unmistakably Thai, this costume should win the Best in National Costume award at Miss Earth 2022.