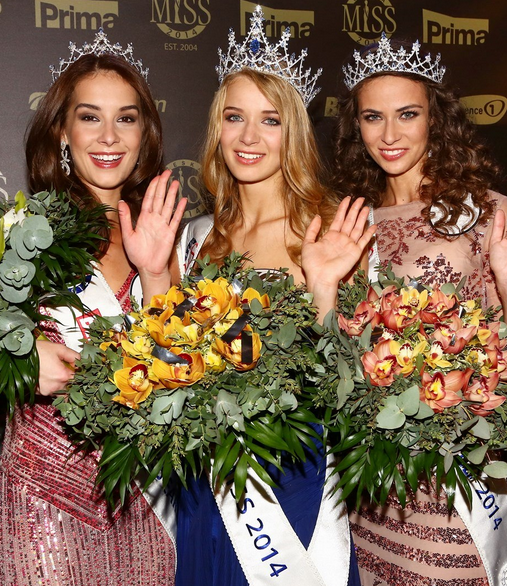 While it is common for many national pageants to now select a candidate specifically for a single Big4 pageant only, the Czech national organization is saying we are doing it our own way. Even Femina Miss India was forced to have a separate pageant for Miss Universe. Mighty Venezuela was compelled to create a pageant specific for Miss World. But not Česká Miss.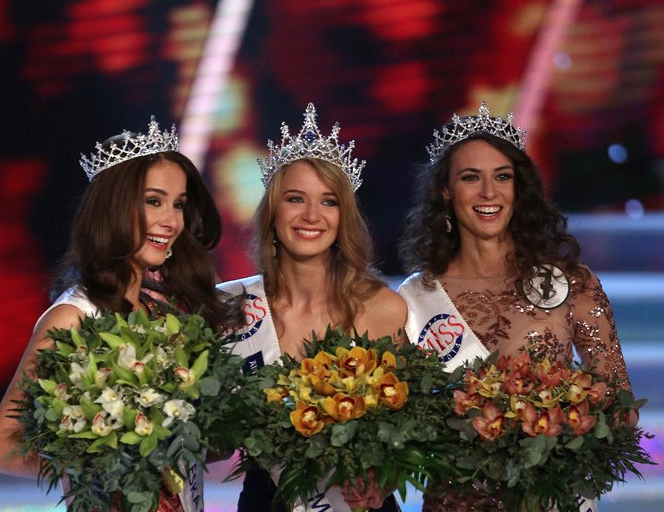 Last night, April 29, Gabriela Franková was bestowed the title of Česká Miss 2014.  Chosen by the live TV viewers, she will compete at Miss Universe 2014. She's a 19 year old Brno native who is studying at the University of Economics in Prague. Also another winner – chosen by a panel of judges – was crowned in the name of Tereza Skoumalová. She is a 23 year old beauty from Ostrava and she will compete at Miss World 2014. The third winner who was chosen through online voting is Nikola Buranská, 21 years of age from Přerov, and she will compete in Miss Earth 2014.
The late night pageant extravaganza was beamed live on TV and is attended by no less than the Italian actress Sophia Loren. The pageant is now on its 10th year and is under the supervision of former Miss Czech Republic Michaela Maláčová.