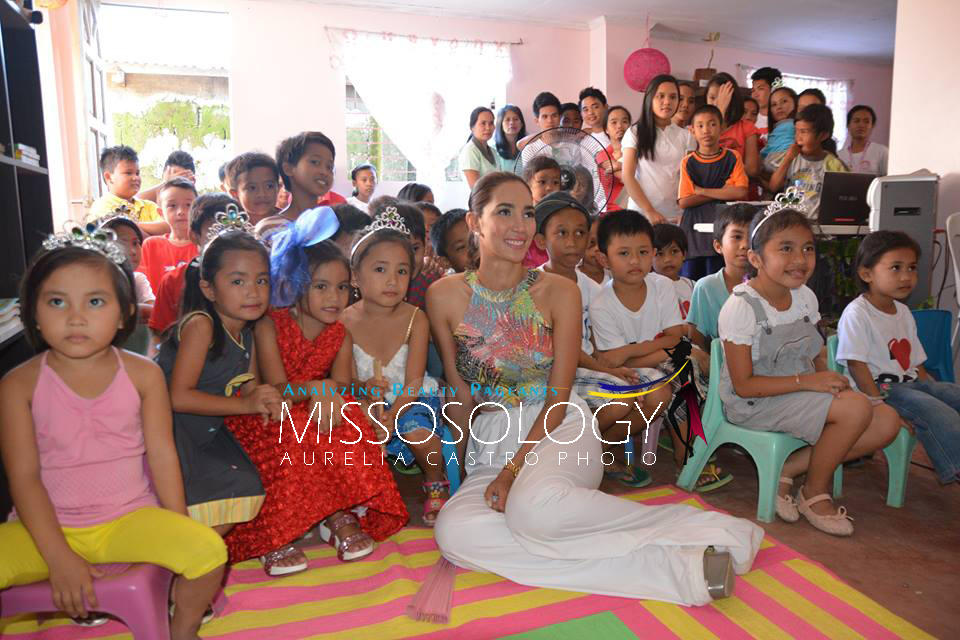 Masbate, Philippines – This is not an ordinary homecoming story of a Filipina beauty queen.  Nor it is about the glamorous side of being an international titleholder.  Rather, it is about one's humble beginnings, her hopes and aspirations, and the things that she can do with a beauty title on her belt.  It is a story that may be known from the surface, but the real soul is yet to be unfold.  This is the story of a young woman who came from a Philippine island known for its impoverished inhabitants, and political instability, yet she is accomplishing things that make a huge impact to the lives of her constituents.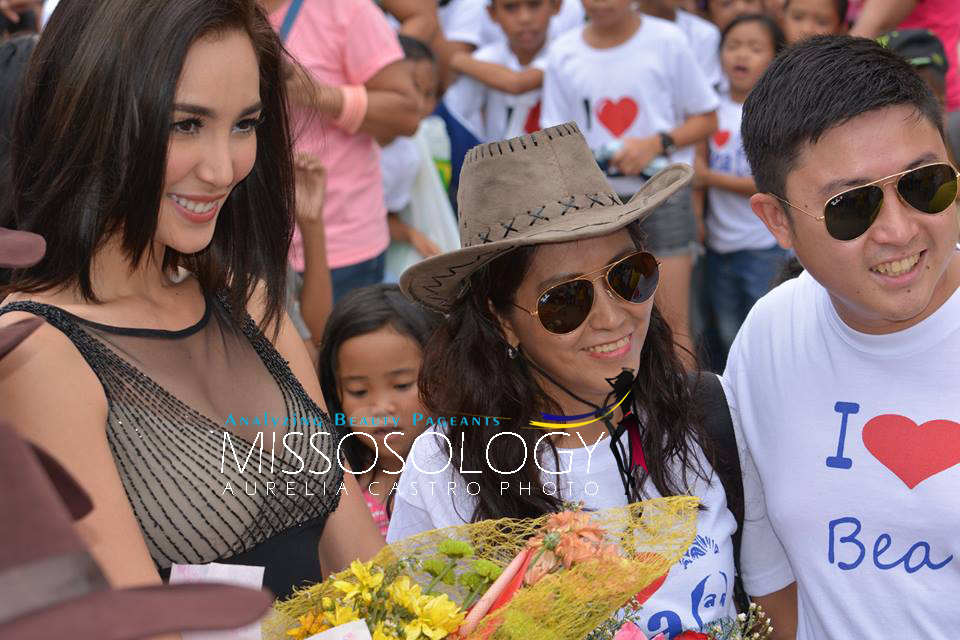 Months after winning the Miss International 2013 crown in Tokyo last December,  Bea Rose Santiago flew back to her hometown of Cataiñgan, in the province of Masbate, where she was given a warm welcome by local supporters.  Probably, it never occurred to them that one day, a daughter of the island would eventually put their humble abode into the international map by winning an international crown, and a BIG4 title at that.   So it was fitting to see the happy smiles of the people, who may have realized by now that if one of their own could accomplish something as big as winning the Miss International crown, then who knows what the younger generation may be able to achieve in the future?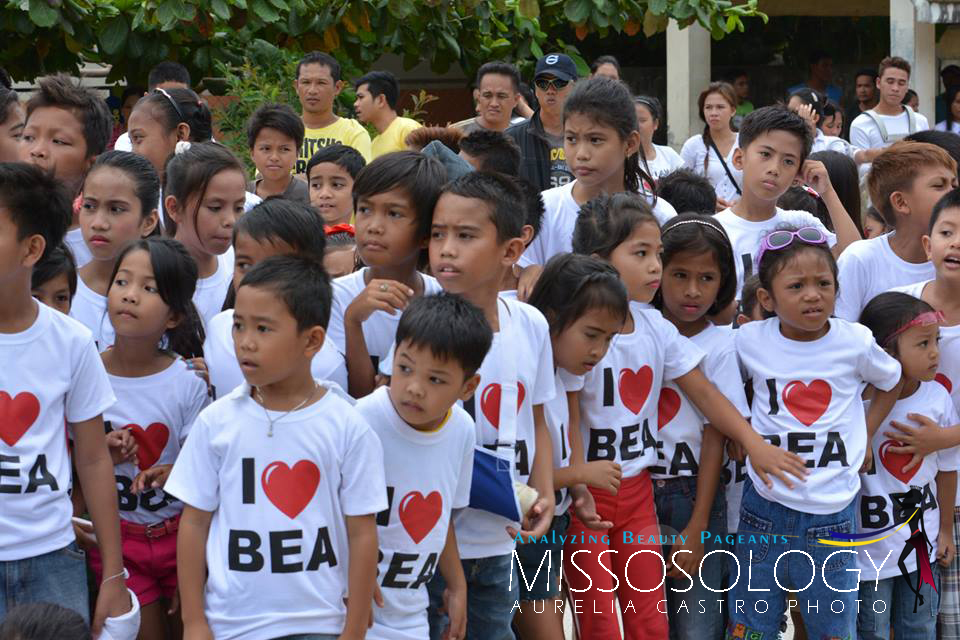 So, on April 20th, the town had officially declared that day as "Bea's Day", which was highlighted by a motorcade and a "Meet and Greet" event with the queen.  Town folks, both young old, proudly wore their I ♡ Bea t-shirts and spent time celebrating the victory of the Philippines' 5th Miss International crown.
As if the motorcade was not enough, the new "Miss International Street" was also formally inaugurated, which was the same street where Bea used to play as a kid before she moved to Canada.  The actual street name where Bea used to live could not be changed, in a legal sense, because it was named after a national hero, so they chose another street that had no name yet, but was as equally significant because close relatives of hers are currently living there. It is said to be Bea's second home in Masbate.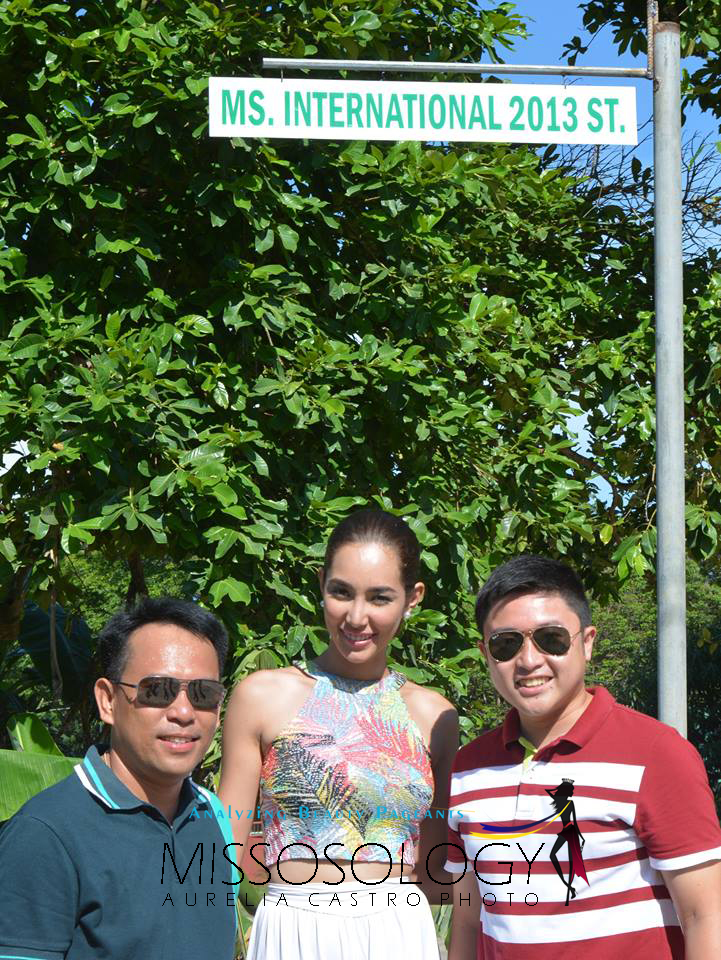 On the same day, youth representatives and volunteers spearheaded the groundbreaking ceremony of the soon-to-be constructed Bea Rose Monterde Santiago (BRMS) Municipal Library.  The lot was donated by the town's local government, headed by Mayor Wilton T. Kho.   The library project is being initiated by Masbate Talks – a group of Masbateños from all over the world – together with Buruligan sa Masbate Inc., and Bea's family.  Donations and fund drive are still on going with the help of a group of Masbateños.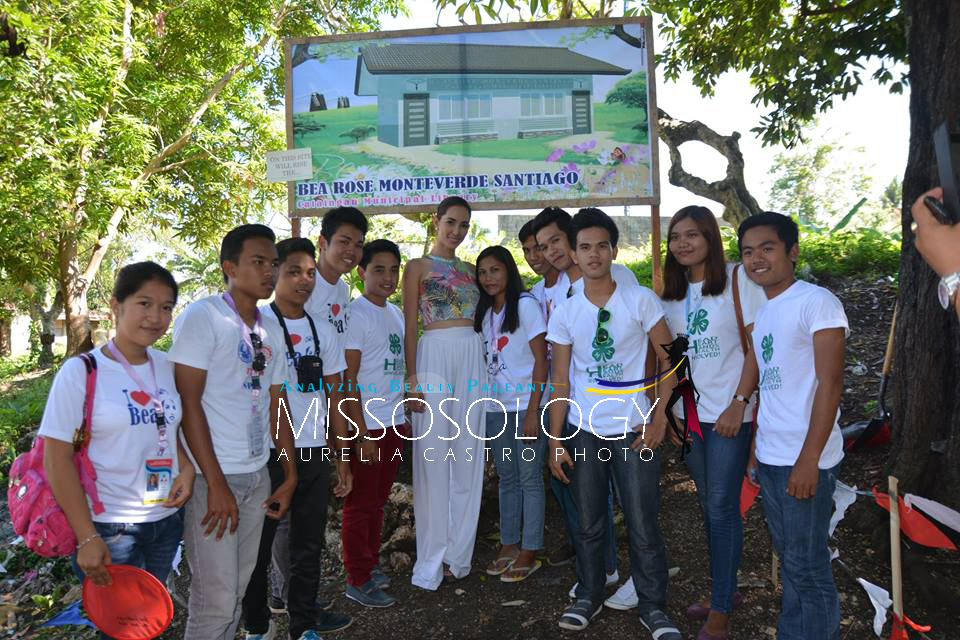 While the library building is yet to be constructed, the group did a soft opening of a temporary library that would house the books for the BRMS Municipal Library.  The town mayor had already assigned a librarian, while volunteer workers take turn to man the library from 9:00 AM to 5:00 PM, Mondays to Fridays.    The current location of the temporary library was supposed to be rented, but the owner was generous enough to lease it for free.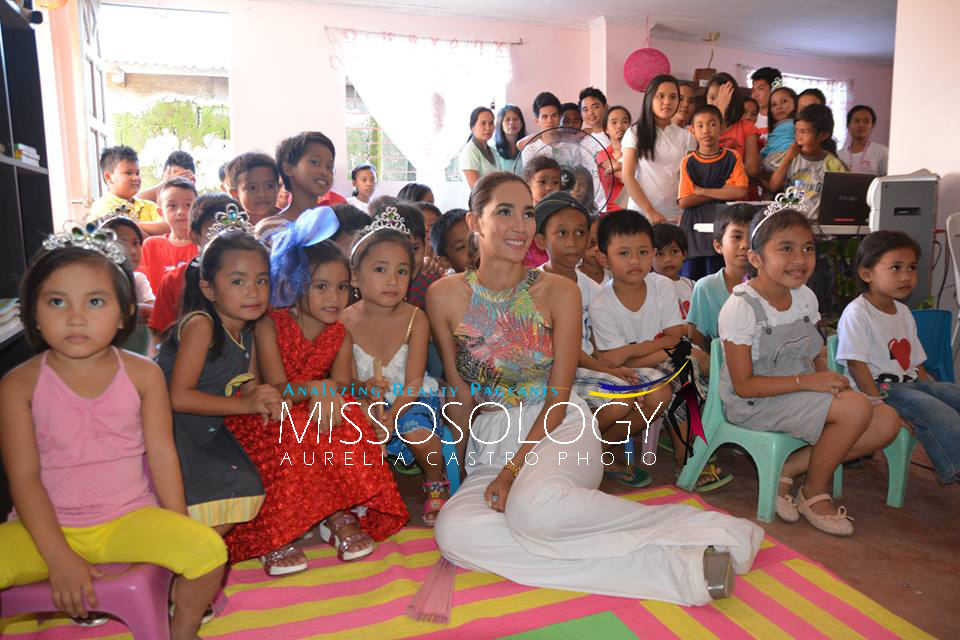 Kindhearted individuals from all over the world, especially those with roots in Masbate, have been joining hands to help with the project, believing that Bea's victory at Miss International have brought them a sense of pride, and a beam of hope for the younger Masbateños.  As Bea herself said in her speech while still in town, people from around the world have only known Bea Rose Santiago after she won the Miss International crown, but the people of Masbate have known her even when she was basically unknown. She likened herself to a caterpillar, that has become a butterfly.  The people of Masbate have been with her when she was still that little caterpillar.
Now, Bea is slowly proving that with the Miss International title, she can move the hearts of individuals through the spirit of volunteerism and generosity.  She has also given the younger generations a message of hope by setting an example that someone from Masbate can dream big dreams, and make them come true.  With the BRMS Municipal Library, lots of kids will be able to read books that can nurture their knowledge and scholastic ideas, which in turn, may be instrumental for future success.
With all these being said, it is remarkable that halfway through her reign, Bea Rose is already leaving a solid legacy that is more than expected for a queen with such a humble beginning.
by: Stephen I. Diaz