By: R. Galvez [@the4ofustraveling] / Photos: Pawee for Miss Supranational [@misspawee] / Follow Missosology on Instagram [@missosology_org]
When judging a beauty contestant's performance at the swimsuit competition, catwalk skills count as much as the body figure. A candidate could have a perfect body measurement but if she fails to project it properly, she won't get the nod of the judges. Needless to say, confidence plays a key role when it comes to catwalk skills and it can be achieved only through rigorous training.
There are numerous frontrunners in this year's Miss Supranational pageant and it will be one heck of a task to come up with a final Hot Picks. However, the swimsuit prelims gave us an opportunity to properly sieve the frontrunners from the rest. We've narrowed the list on who aced the swimsuit competition. This in turn will influence on who will make it to our ultimate list. Just a word of caution though: swimsuit is not everything in this competition.
Top 10. Jamaica Carisa Peart – Mile long legs, perfect smile, flawless walk. Carisa simply ticks the most important boxes. You can't help but to continually smile while she performs onstage.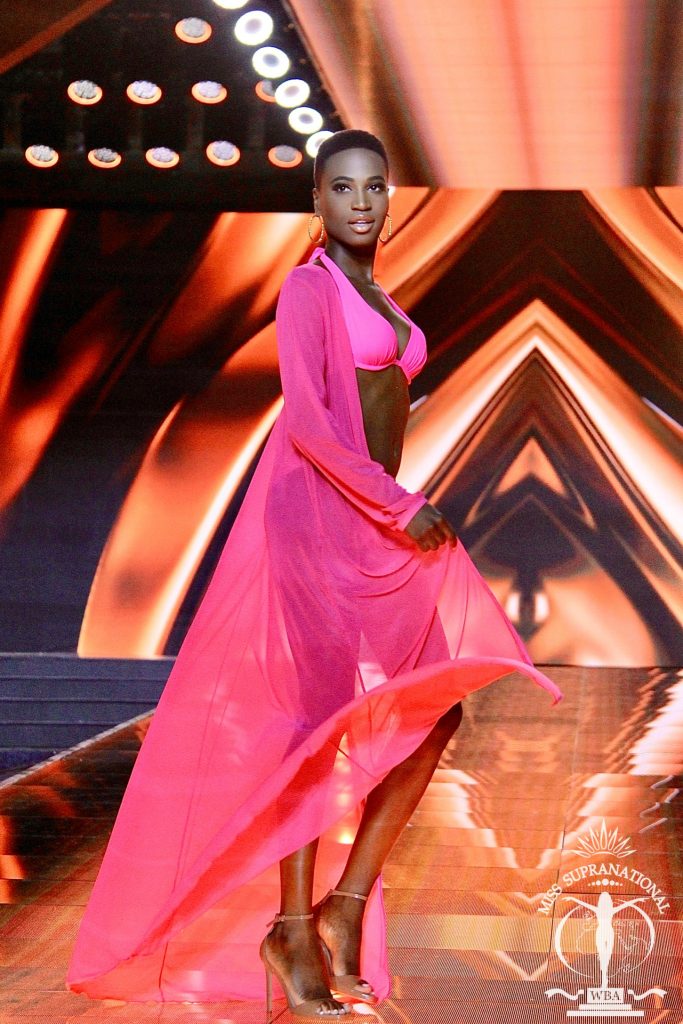 Top 9. Miss Costa Rica Natalia Gonzalez – Although there were some rough edges that needs to be polished, Natalia's confidence was very evident. Her performance far exceeded expectations especially that she came from a country with a weak sash weight. A dark horse but maybe no longer a dark horse after such a wonderful performance.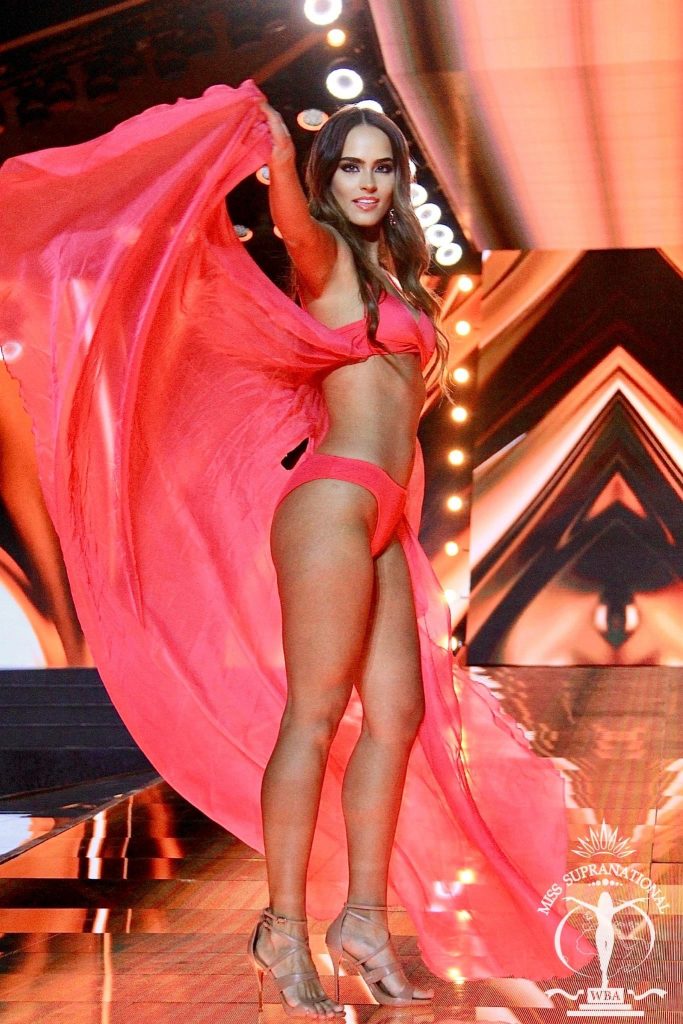 Top 8. Miss Vietnam Nguyễn Huỳnh Kim Duyên – Lithe, elegant, curvy and long legged. She hits the right notes when it comes to swimsuit competition. She exudes vibrancy and freshness and this is where she solidified her frontrunner status. The chances of being the 2nd Vietnamese woman to win a Big5 crown is quite high!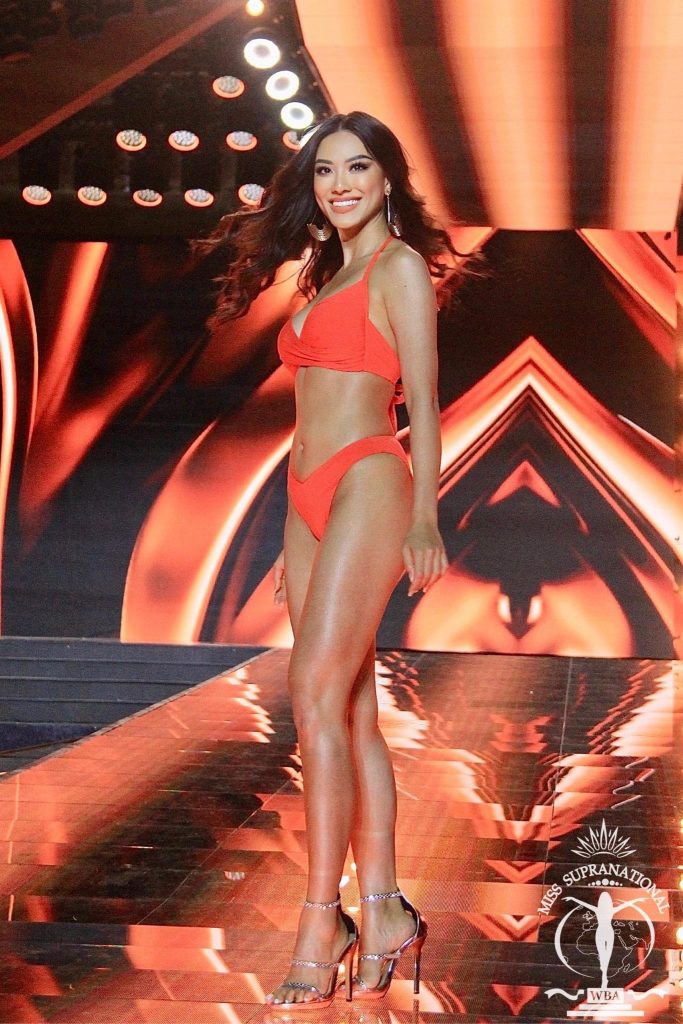 Top 7. Miss Mauritius Alexandrine Belle-Étoile – Love her aura. Love her beauty. She's beguiling onstage with her perfectly cadenced walk and lovely turns.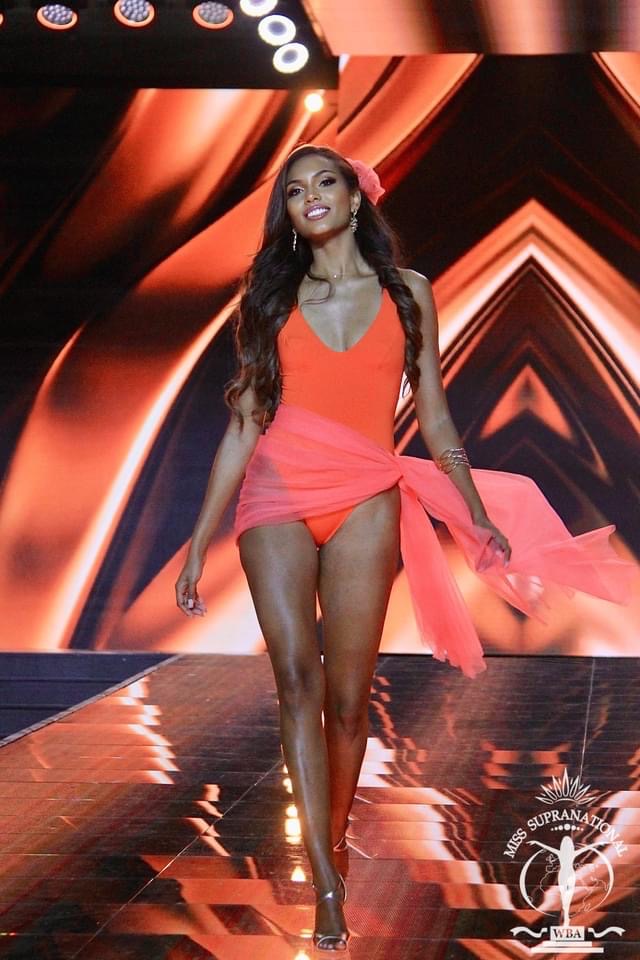 Top 6. Miss Argentina Maira Acst – She was not named first runner-up at the pre-finals Miss Elegance competition for nothing. And yes, you can summarize her entire performance as elegant. Her curvy body and her piercing eyes complemented her bravado. Maira is truly a head turning beauty!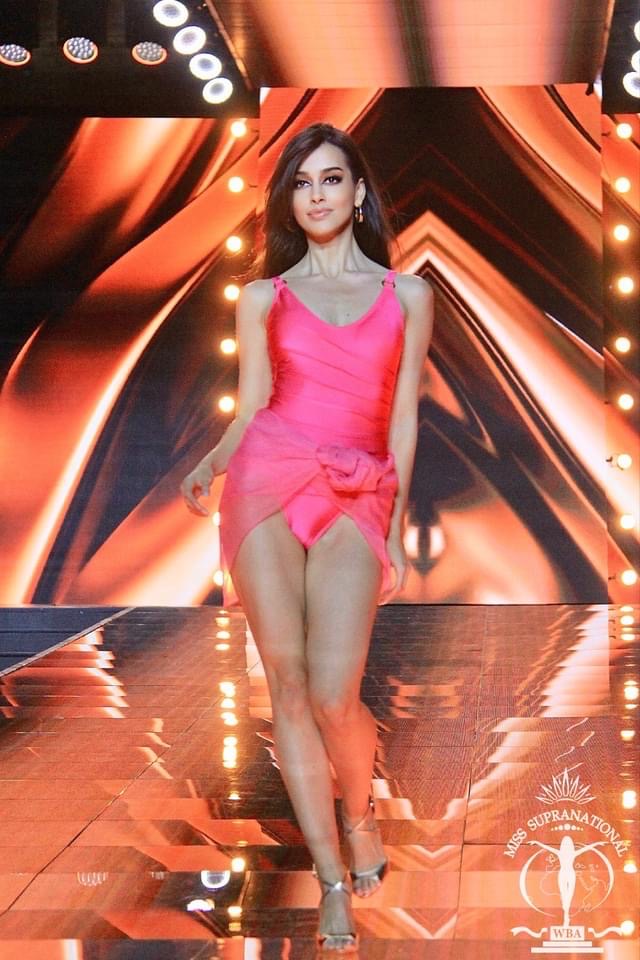 Top 5. Czech Republic Kristýna Malířová – She's one of the frontrunners from Europe even at the early stage of the competition. Her performance at the swimsuit prelims reinforced her status. Her sweet demeanor somehow blends well with her heavenly beauty. There is no doubt she will place high in the final Hot Picks.
Top 4. Miss Thailand Praewwanich Ruangthong – Vavavoom! What a perfect candidate! She's got the right curves, her styling is simple yet perfect, her catwalk skills are impeccable and her beauty is truly worthy of a crown. Miss Supranational is not going to waste this gem. Can we dare say she will not place lower than Top 5?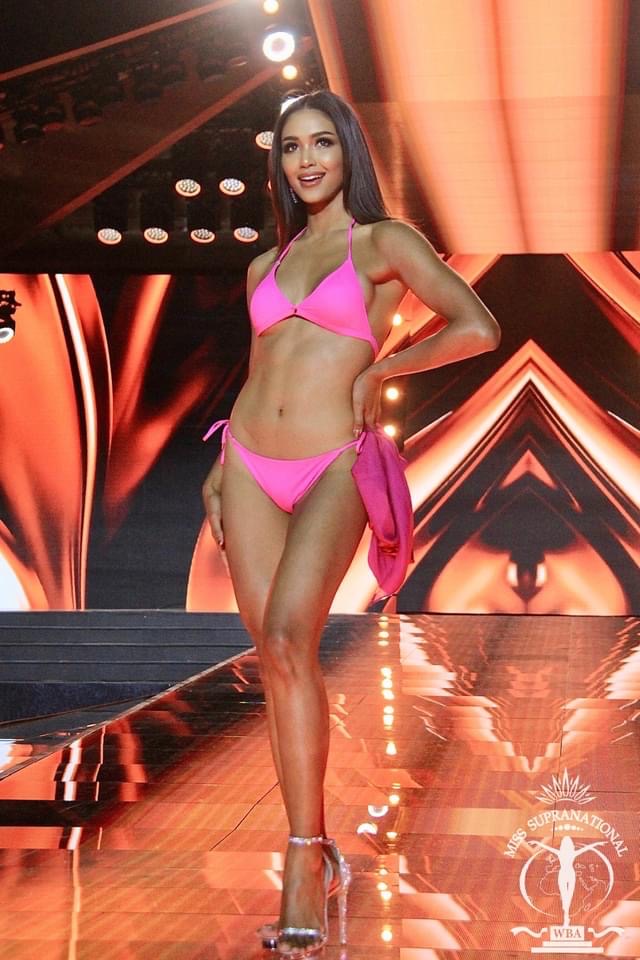 Top 3. Miss India Ritika Khatnani – Jaws dropped when Rikita walked onstage showing off her perfect body and mesmerizing catwalk skills. Just look at those hips swinging. She's a blessing on ones eyes by executing clean moves and exuding a soft beauty. It is evident that she's well prepared for a competition like this and since she represents the strongest country at Miss Supranational, her sash weight will propel her further in the competition.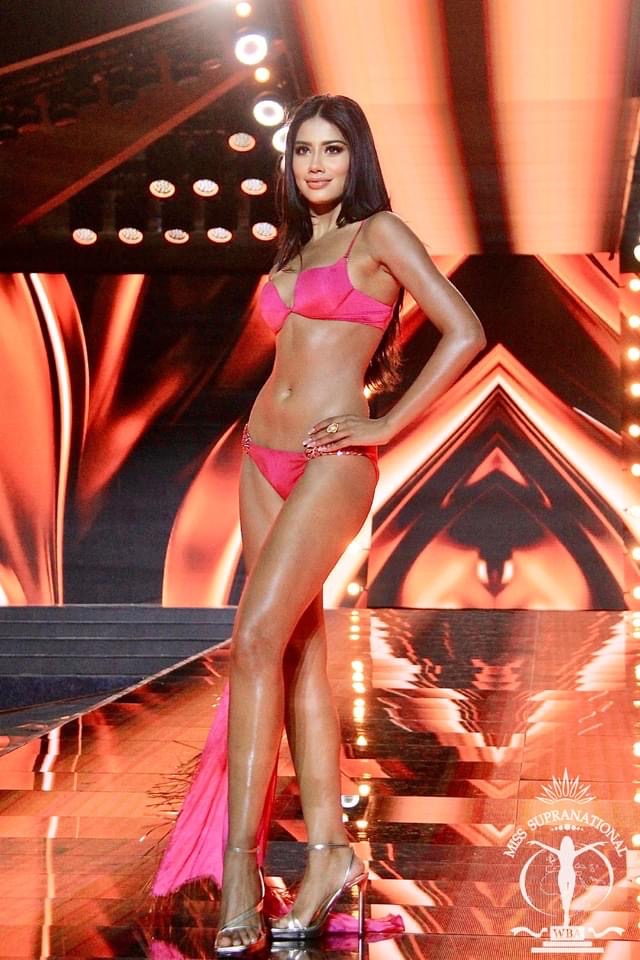 Top 2. Miss Venezuela Ismelys Velásquez – Venezuela is Venezuela. However, had Ismelys underperformed, her supposed sash weight will drag her down. You see, the bar is always set high for a Miss Venezuela and any imperfection, no matter how small, will inflict huge damage. Good thing Ismelys met – nay, exceeded – our expectations. Those hip rotations are perfect, her face and her movements show the fire within her. She's here to win and nothing less.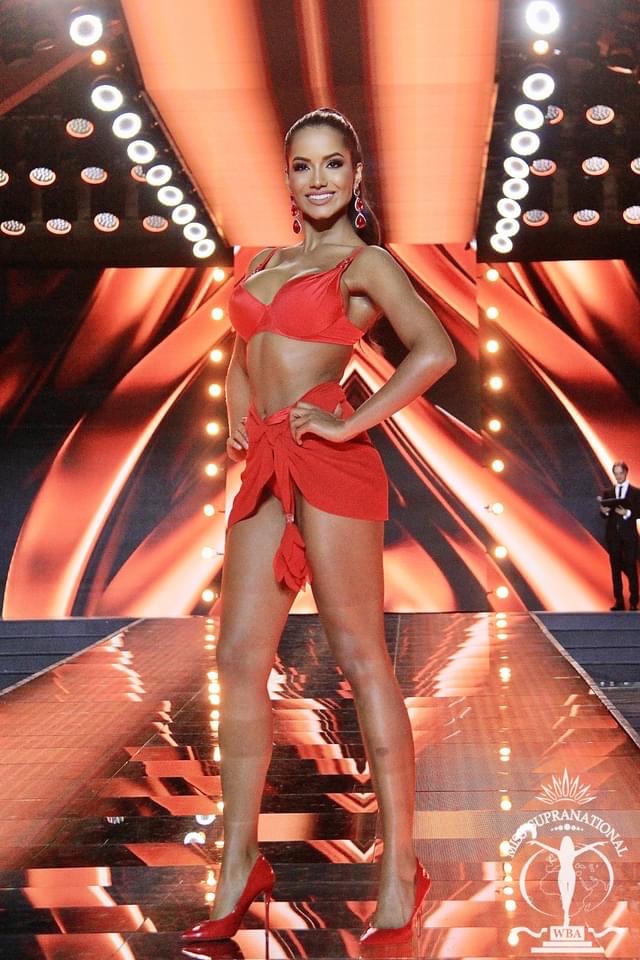 Top 1. Miss South Africa Lalela Mswane – The moment when the camera zoomed on Lalena, her queenly aura reverberated in all corners of the earth. Normally, a contestant opting for a one-piece swimsuit will be scored less because it gives an impression she's hiding something. Things have changed though and the way Lalena ruled the Miss Supranational catwalk with her royal walk – just speechless!