This year's Miss Universe gave us a glimpse on how this particular segment of the contest has evolved through the years and what we can expect going forward. Ten years ago, Miss Universe contestants performed onstage wearing the skimpiest of swimsuits ever in the pageant. This year meanwhile, more and more contestants opt for less exposure of skin and Miss Bahrain Manar Nadeem Deyani made history for wearing her own version of swimwear that reflects her culture and her nation in general.
The swimsuit competition is not just about what the contestant is wearing. It is about the overall presentation and confidence matters a lot. For the 70th Miss Universe swimsuit prelims, our panel of experts which includes Drew Francisco (@angharaya), Stephen Diaz (@stephen.inventor.diaz), Bong Tan (@bong.tan), Ameer Emir (@missbeckysanchez) and Ric Galvez (@the4ofustraveling) came up with their ultimate top ten.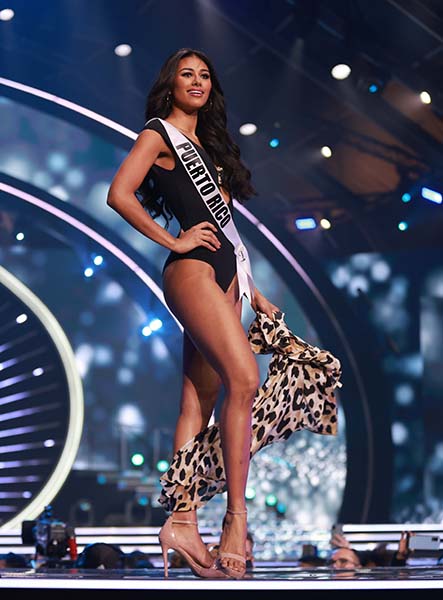 Michelle is the top pick among the Missosology's pageant experts when it comes to swimsuit. Thanks to her polished performance and mile-long legs, she was able to project an aura of sophistication. Her body is well proportioned and her moves complemented her figure. Indeed, she stood out from the rest.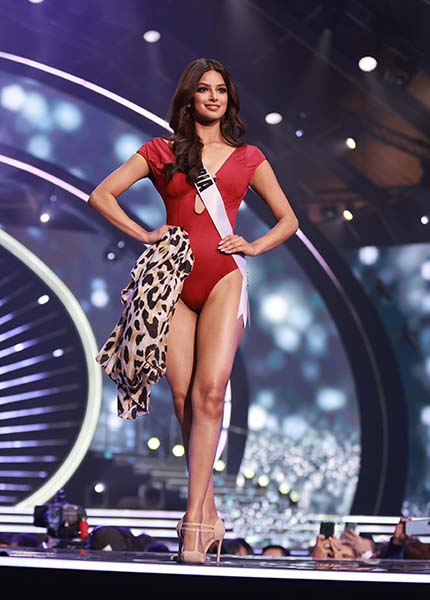 Harnaaz has been consistent in the competition and she made it clear during the swimsuit preliminaries that she is ready to become her country's third Miss Universe. She started her swimsuit performance with few seconds of sultry look and then she gracefully transitioned into her vivacious side. Her catwalk is just impeccable.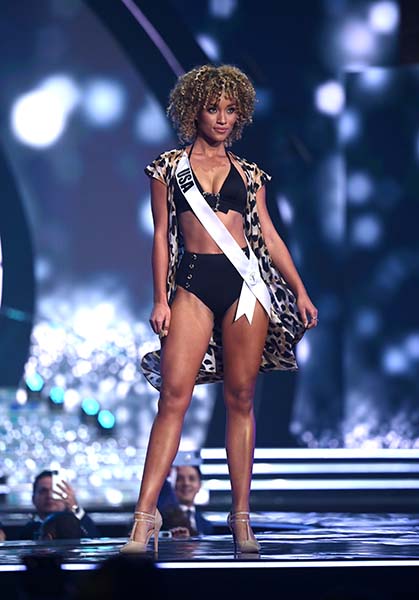 Elle's performance boils down to her confidence. Her eyes are magnetic and her smile infectious. She may not have presented a livelier performance but she walked in there like she owned the stage.
Kedist chose a perfect hairstyle for her swimsuit performance. It goes well with her body structure and the way it twirled during her first turn was eye-catching. Kedist has skyrocketed on the lists of pageant experts at the conclusion of the prelims and that can be credited to her glowing personality.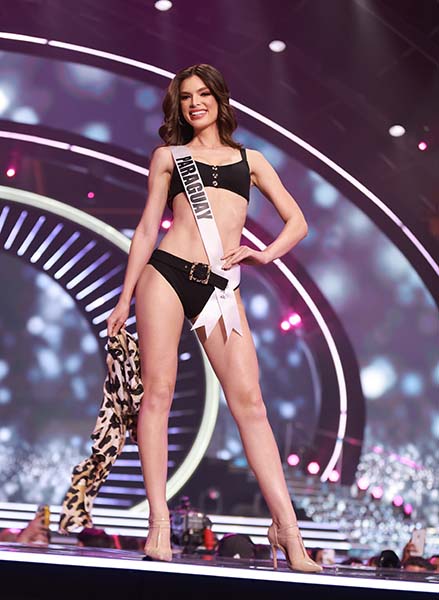 Nadia delivered where it matters. We have put some question mark about her viability for the crown but her performance at the swimsuits put matters to rest. She's not just all about hype. She proved to all her doubters that she can win the crown.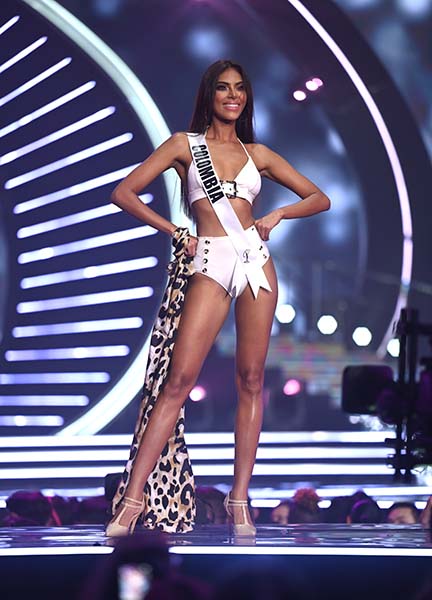 Valeria won a lot of hearts thanks to her statuesque figure and the freshness of her aura when she walked onstage. It is pretty much obvious that she is well-trained, confident and elegant.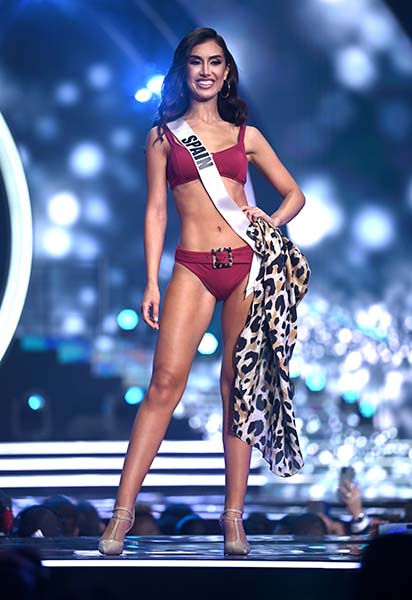 There are some rough edges that needs to be sanded with Sarah's swimsuit performance but her saving grace is her beauty. Her body goes well with her face and that created a harmonious visuals that can capture the attention of both the audience and the judges.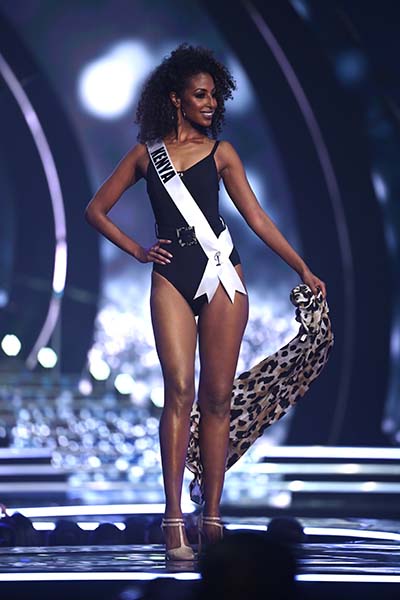 Roshanara sashayed onstage with such grace and confidence. You just have to love her aura and her lithe figure is so attractive.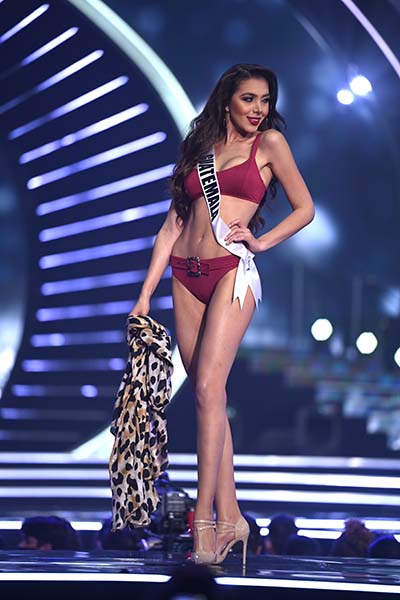 Dania's well-toned body is mesmerizing. Her flirty moves onstage worked so well. It was a risky move but she pulled it off perfectly.
Beatrice provided a cleaner and more sophisticated moves when everyone thought she'll go for a more sassier and livelier approach. She's comfortable in her own skin and that is more than enough to allow her to sparkle onstage.