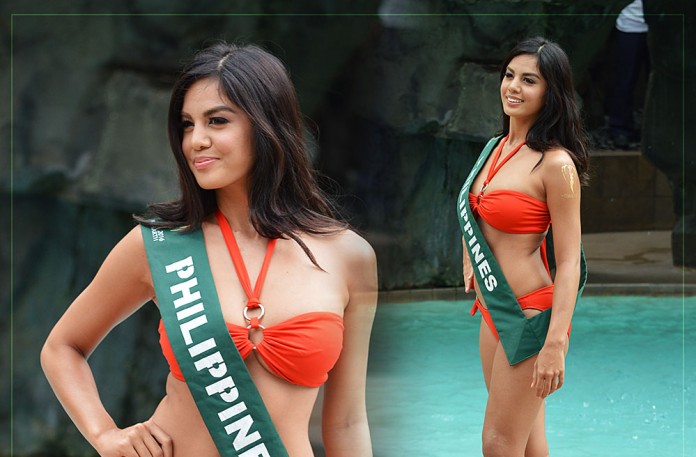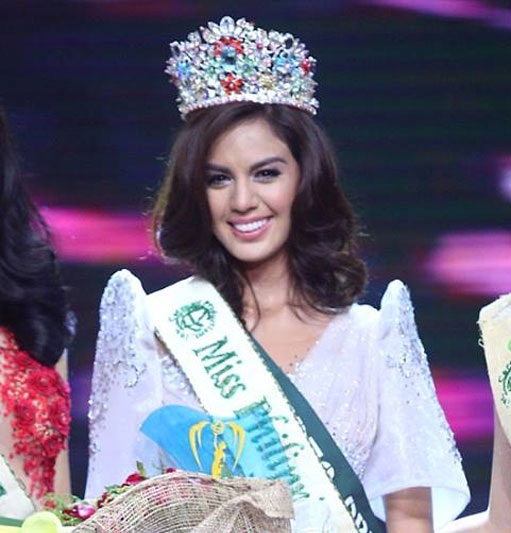 Miss Philippines Earth 2016 Imelda Bautista Schweighart stole headlines recently after she failed to make the cut in the Miss Earth 2016 pageant and then made some wild accusations about so many things. As of yesterday, she resigned as Miss Philippines Earth. Here, we examine her past "transgressions" that made her perhaps the most hated Miss Philippines ever.
June 20, 2016 – Schweighart claimed that she was a victim of pageant bullying accusing her fellow candidates of stealing her things during the finals night. She also claimed that a fellow contestant gave her a pill that is supposed to be vitamins but made her ill. She also claimed that no one helped her. However, almost all of the contestants said that Imelda was careless with her things and that she had an attitude problem.
October 11, 2016 – Schweighart was forced to apologize after she was caught on video likening the Philippine president to Hitler. In her conversation with Miss Austria Kimberly Budinsky, Imelda asked if Hitler was from Kimberly's country.
"Okay, that's a bad question because we normally don't talk about Hitler. But, yeah, he is," Budinsky answered.
"Oh my God! Our President is doing Hitler stuff here in the Philippines," Schweighart replied.
The video of the conversation went viral and Schweighart was at the receiving end of numerous rants and hate comments. Even those who oppose the president believe that Schweighart's comments were inappropriate.
October 25, 2016 – During the preliminary interview, Schweighart claimed that somebody mocked her as she shared her aspirations in life to the judges. In her Facebook post, she wrote, "When I said what my dream was… two girls from this country laughed at me in [front of] the panel of judges the moment I shared my dream. What is wrong with this country? Why are people so fond of pulling each other down?"
She was reportedly referring to Miss Earth 2008 Karla Henry and her post elicited a response from the beauty queen. Karla took a screenshot of Imelda's post and posted it on her Facebook and said, "I was NOT a judge just a host/timekeeper. I did not laugh at you because after what you have said and done the past few weeks I was actually curious of what you had to say. Somewhere mid of your interview I lost interest and started talking to Princess about something completely unrelated to you or Ms Earth for that matter. So now that you know please stop having so much self pity and start getting your head in the game."
The posts of Schweighart and Henry have now been deleted.
October 27, 2016 – After the Miss Earth 2016 coronation, Schweighart was caught saying that the winner has fake breasts, fake chin and fake face.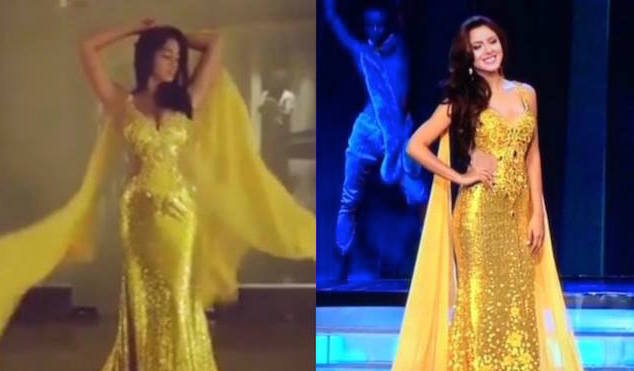 October 28, 2016 – Schweighart and her camp squared off with designer Leo Almodal on the issue about a gown. She claimed that Almodal abandoned her at last minute by giving her yellow gown to the eventual winner Katherine Espin of Ecuador. According to her, she was forced to borrow a gown from Miss Guam.
Almodal, in his Facebook post, said thatSchweighart's camp contacted him to create a gown intended for finals night and that he did it for free. Meanwhile, Espin also ordered a gown but paid for it. But since Schweighart failed to make it to the semis and thus no longer need a good gown for the contest, Almodal decided to have that gown used by Espin. The designer said that Schweighart technically does not own the yellow gown at all.
October 31, 2016 – Schweighart resigns as Miss Philippines Earth 2016.